Report Highlights Interactions Between Grapefruit Juice and Medications
November 28, 2012
By: Martha Garcia
A glass of grapefruit juice may seem like a healthy addition to your daily diet, but a new review provides further information about the risk of serious and potentially life-threatening health problems if certain medications are being taken at the same time. 
According to a review article published November 26 in the Canadian Medical Association Journal, there are at least 85 different drugs that may be impacted by the consumption of grapefruit, 43 of which may result in serious side effects from the interactions.
Researchers found CYP3A4, an enzyme that interacts with the metabolization of certain medications, to be the primary reason for serious adverse reactions between the drugs and grapefruit juice.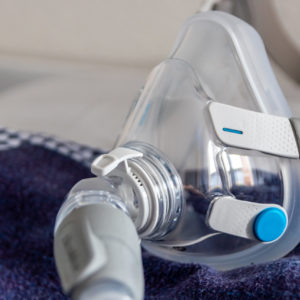 Did You Know?
Millions of Philips CPAP Machines Recalled
Philips DreamStation, CPAP and BiPAP machines sold in recent years may pose a risk of cancer, lung damage and other injuries.
Learn More
CYP3A4 interferes with the bioavailability of some medications. It causes certain prescription drugs to over metabolize or under metabolize before reaching systemic circulation. This results in a much lower or much higher concentration of the drug reaching the bloodstream, often wreaking havoc on the body and causing severe side effects.
Number of Drugs Affected by Grapefruit Growing
David G. Bailey, Ph.D., first discovered the interaction between grapefruit juice and some medications more than 20 years ago; however, the new research details the rise in the number of medications which will interact adversely with grapefruit juice and other types of citrus juices.
"Between 2008 and 2012, the number of medications with the potential to interact with grapefruit and cause serious adverse effects has increased from 17 to 43," wrote Bailey.
Grapefruits and other fruit juices contain furanocoumarins, an organic chemical compound which affects the way some medications are absorbed and metabolized in the gastrointestinal (GI) tract. While other citrus fruits may have similar side effects, grapefruits are the most widely examined for this kind of interaction.
The report lists 85 different drugs that cause some kind of reaction with grapefruit juice. Some of the medications include certain anticancer, anti-infective and antilipemic drugs such as Quinine and Lovastatin. Other cardiovascular medications, gastrointestinal drugs, immunosuppressants, urinary tract medications and CNS medications such as Oxycodone also interact negatively with citrus juice. Side effects may include respiratory failure, heart block, kidney damage, GI tract bleeding and bone-marrow suppression in people with weakened immune systems.
One Serving of Grapefruit Juice Can Cause Serious Side Effects with Certain Medications
Researchers found that a single serving of grapefruit juice was enough to cause a pharmacokinetic interaction with the medications. An increased serving of grapefruit juice only modestly increased the adverse effects. This, researchers caution, reveals the majority of the interaction had already occurred with only a single dose of citrus.
In July 2012, the consumer watchdog group Public Citizen published a report warning against consuming grapefruit juice while taking certain medications, providing a list of 82 different medications that could be impacted. The report was issued after information was released by the FDA in February 2012, noting that grapefruit juice may decrease the effectiveness of the drugs, resulting in either too much or too little of the medication entering the blood stream.
As a result of the findings of the review published this month in the Canadian Medical Association Journal, authors warn against consuming grapefruits, grapefruit juice and other citrus fruits while taking any of the 43 drugs identified and urge consumers to consult their doctor or pharmacist about side effects and possible interactions between prescription drugs and grapefruit juice.
Mahya

November 28, 2012 at 4:13 pm

Thank you for your posting this information. Just a friendly reminder that the paper in CMAJ was not a study but a review article hinting on these interactions
"*" indicates required fields