Suave, Dove, Nexxus Other Dry Shampoo Aerosol Sprays Recalled Due to High Levels of Benzene
October 24, 2022
By: Russell Maas
Unilever issued a recall for dry shampoo spray products last week, including brand names such as Suave, Dove and Nexxus, due to a risk the aerosol sprays may contain high levels of benzene; a known carcinogen.
The U.S. Food and Drug Administration (FDA) announced an Unilever dry shampoo recall on October 21, instructing consumers to stop using certain Dove, Nexxus, Suave, TIGI and TRESemmé dry shampoo products, which contain elevated levels of benzene contamination from the propellant used by the manufacturer.
Benzene is an industrial chemical that has long been linked to fatal forms of leukemia and other cancers such as AML, Chronic Myelogenous Leukemia (CML), Acute Lymphocytic Leukemia (ALL), Chronic Lymphocytic Leukemia (CLL), Hairy Cell Leukemia (HCL), Non-Hodgkin's Lymphoma, Multiple Myeloma, Myelodysplastic Syndrome (MDL), Myelofibrosis and Myeloid Metaplasia, Aplastic Anemia and Thrombocytopenic Purpura.
The FDA considers benzene a solvent which should not be used in drug or cosmetics products, if avoidable. However, if benzene is not avoidable, it should be restricted to 2 parts per million (ppm), FDA regulations state.
Aerosol Spray Benzene Problems
The recall comes as Unilever already faces a series of Suave lawsuits being filed by consumers claiming they face an increased risk of cancer due to exposure to high levels of benzene in aerosol spray deodorant and antiperspirant products as well.
Similar issues with high levels of benzene have also been found in aerosol sunscreen products, including Neutrogena, Aveeno, Banana Boat, Coppertone and other popular brands, which have been recalled from the market and the subject of sunscreen cancer lawsuits filed by individuals diagnosed with various forms of cancer following regular use of the sunscreen over large portions of their body.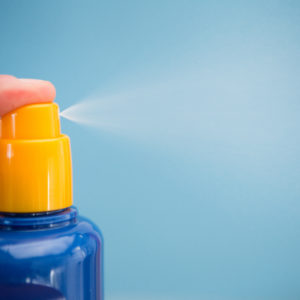 According to this new dry shampoo recall announcement, an internal investigation found that the propellant used in certain lots of Dove, Nexxus, Suave, TIGI and TRESemmé dry shampoo may cause excessive levels of benzene in the products.
FDA officials warn that since the products are applied directly to the hair and scalp, benzene could enter an individual's bloodstream through inhalation, orally, and through the skin, which, over time and repeated use, could result in adverse health effects from benzene exposure.
The recall affects the following Unilever dry shampoo spray products;
Dove Dry Shampoo Volume and Fullness
Dove Dry Shampoo Fresh Coconut
Dove Dry Shampoo Fresh and Floral
Dove Dry Shampoo Ultra Clean
Dove Dry Shampoo Invisible
Dove Dry Shampoo Detox and Purify
Dove Dry Shampoo Clarifying Charcoal
Dove Dry Shampoo Go Active
Nexxus Dry Shampoo Refreshing Mist
Nexxus Inergy Foam Shampoo
Suave Dry Shampoo Hair Refresher
Suave Professionals Dry Shampoo Refresh and Revive
Tresemme Dry Shampoo Volumizing
Tresemme Dry Shampoo Fresh and Clean
Tresemme Pro Pure Dry Shampoo
Bed Head Oh Bee Hive Dry Shampoo
Bed Head Oh Bee Hive Volumizing Dry Shampoo
Bed Head Dirty Secret Dry Shampoo
Bed Head Rockaholic Dirty Secret Dry Shampoo
According to the manufacturer, all of the recalled dry shampoos were produced before October 2021, and retailers have been notified to remove the products from store shelves. For a full list of the recalled products including UPC numbers and lot codes, see the FDA's Suave Shampoo recall table (PDF).
Unilever and the FDA recommend customers stop using the recalled dry shampoo products and visit UnileverRecall.com for instructions on how to receive reimbursement for eligible products. For additional questions or concerns related to the recall, customers may also contact Unilever U.S. by calling (877) 270-7412.
Suave Deodorant Recall Lawsuits
The Unilever shampoo recall comes amid a growing number of Suave antiperspirant lawsuits filed after a November 2021 report by the online pharmacy Valisure found dangerously high levels of benzene in deodorants and body sprays including Suave, Old Spice, Secret and Tag. Shortly after the report was released, the organization also filed a citizen's petition with the FDA, calling for a deodorant recall of the affected products.
Since the report's release, plaintiffs have filed several Suave antiperspirant class action lawsuits against Unilever; each raising allegations that consumers were misled about the safety of the products, and that the manufacturer never warned consumers they were at risk of benzene exposure.
Sunscreen Lawsuit Settlements
Concerns about benzene levels have also led to multiple class action and individual sunscreen cancer lawsuits over the past year and a half, after Valisure issued a warning in May 2021 indicating internal testing found benzene was in 78 sunscreen and after-sun care products.
Johnson & Johnson has faced a number of a number of sunscreen cancer lawsuits brought on behalf of consumers who developed various forms of blood cancers following regular use of recalled Neutrogena or Aveeno products.
In a court order issued in March, U.S. District Judge Raag Singhal granted preliminary approval of a Neutrogena and Aveeno sunscreen class action settlement, which provided full cash refunds for those with recalled aerosol spray products. It would also provide up to $1.75 million in vouchers for consumers who bought non-aerosol Neutrogena and Aveeno products, which were not recalled.
Hair Relaxer Side Effects Lawsuits
In recent years a number of studies have also suggested exposure to carcinogens and toxins that are frequently used in hair relaxer products may cause cancer and serious side effects. As a result of the mounting medical evidence, consumers are now pursuing hair relaxer lawsuits against various manufacturers.
The lawsuits raise claims that manufacturers concealed information and failed to warn consumers about formaldehyde, phthalates and other known carcinogenic and endocrine disrupting chemicals used in hair relaxer solutions, which have caused consumers to develop breast cancer, uterine cancer, ovarian cancer, uterine fibroids, endometriosis and other serious side effects.
Several of the products named in hair relaxer lawsuits have included, but not limited to;
Dark and Lovely
Optimum Care Relaxer
Soft and Beautiful
Motions Hair Relaxer
TCB Naturals Relaxer Creme
Just for Me Hair Relaxer
ORS Olive Oil (Organic Root Stimulator)
For additional information about hair relaxer lawsuits, visit our hair relaxer lawsuit updates and information page to see the latest developments in the litigation.
Machelle

May 17, 2023 at 11:45 am

I've used Dove deodorant spray since 2016 it is my favorite and holds me for 48hrs. It is upsetting that it may be the cause of my brain surgery in 2017, my fibroids and now a new lump I found 3 weeks ago in my left breast. I have no clue what to do. I am going for deeper breast diagnosis soon.

Veronica

March 25, 2023 at 5:41 pm

I have dove body spray with scent And shampoo and conditioner is it recalled and can I have mine money back

Regina

January 17, 2023 at 12:42 pm

My teen has been has been using the Dove aerosol deodorant for about 2years and now has broken out in a red looking chemical burn and small noticeable bumps all around her armpit. It's very irritating itchy and is messing with her self-esteem.

Shelby

November 3, 2022 at 1:46 am

I have been purchasing these products for YEARS. Dove has been my favorite brand from deodorant to dry shampoo and with family genes of high risk cancer, breast cancer, skin cancer i am concerned and highly upset that I've spent so much money on these products. I want to take action to fight to get these products off the market and for a better fund of cleaner products!

Sarah

October 31, 2022 at 3:51 pm

I have been using it for quite a while and have serious immune system complications this year. I have been in the hospital over 6 times and multiple doctors appointments.

Elenie

October 24, 2022 at 6:16 pm

How long have people used this product before being diagnosed?

Taylor

October 24, 2022 at 6:03 pm

as has my little girls and son too. We've been using it for quite some time now and trusted it was safe. It's very frightening to learn that this product contains a carcinogen!
"*" indicates required fields