Suspicious Subsys Fentanyl Sales Lead to Illegal Marketing Investigation
May 15, 2014
By: Irvin Jackson
Sales for the new fentanyl painkiller Subsys, which is sprayed under the tongue, have taken off since FDA approval was granted in 2012, raising concerns about potential illegal marketing of the drug for "off-label" uses beyond what was originally determined to be safe and effective.
The Department of Health and Human Services Office of Inspector General (DHHS-OIG) is investigating Insys, the manufacturer of Subsys, for possible illegal off-label marketing of the drug, which has catapulted past the $100 million sales mark despite being introduced with limited approval for cancer patients suffering from severe pain.
Subsys is highly addictive and can pose life-threatening risks if patients overdose on fentanyl, which is a powerful opioid pain killer that is considered 100 times more powerful than heroine. Fentanyl painkillers are often used among patients suffering from chronic and severe pain, but it is also widely abused and overused.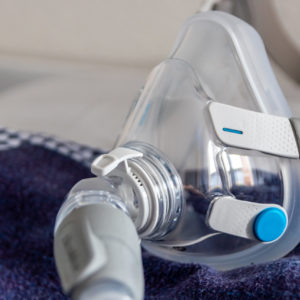 Did You Know?
Millions of Philips CPAP Machines Recalled
Philips DreamStation, CPAP and BiPAP machines sold in recent years may pose a risk of cancer, lung damage and other injuries.
Learn More
The broad sales of Subsys raised suspicions because the FDA approved the new drug in 2012, with recommendations that only oncologists and pain specialists prescribe the drug. Those prescribing doctors also had to undergo special training before being allowed to prescribe the drug and patients have to sign an agreement that they understand the risks involved as part of a Subsys Risk Evaluation and Mitigation Strategy (REMS).
Following a 270% increase in sales over the last year, it appears that only 1% Subsys sales are by oncologists, about half are from pain specialists, and the rest of the prescriptions are issued by doctors, dentists and even podiatrists who appear to be using the drug off-label.
While doctors are permitted to prescribe any approved medication for whatever purposes they see fit, it is illegal for pharmaceutical companies to promote their drugs for applications that have not been approved by the FDA after establishing that it is safe and effective for that use.
Insys Therapeutics, Inc. attempted to answer some of the recent concerns in a May 12 statement.
"In terms of our business, we have continually expanded our commercial organization since launch due to the success of Subsys in treating break through cancer pain in opioid tolerant cancer patients who are 18 years or older," the company statement reads. "As such, we have expanded our prescriber base and for 2014 year-to-date, no single physician has written more than 5% of total Subsys prescriptions.
Some say the reason, and the reason for such powerful and fast Subsys sales in what should be a highly limited market, is that the Insys pay structure to its sales representatives fosters off-label marketing.
In a recent report by the New York Times, some Insys sales representatives indicated that the company has aggressively marketed the fentanyl spray to doctors; including those who do not treat cancer patients. In addition, the company pays higher commissions to representatives who sell higher doses of the drug, which is highly unusual for a drug company.
Fentanyl Health Risks
Fentanyl is an opioid that is typically administered intravenously or through the use of a fentanyl patch. It is an extremely powerful painkiller that has been linked to numerous overdose deaths in the past, particularly for users of the fentanyl patch, also known as the Duragesic pain patch.
The fentanyl patch was originally introduced as the brand name Duragesic pain patch, manufactured by a subsidiary of Johnson & Johnson. It is now widely available as a generic, and a number of drug companies make fentanyl pain patches, including Watson, ALZA and Mylan Pharmaceuticals.
The pain patch products contains powerful fentanyl gel, which is designed to be slowly delivered through the skin in a regulated manner. However, since it was introduced, the Duragesic patch and its generic equivalents has been plagued by a number of manufacturing problems, where some patches contained defects that allowed gel to leak out of the patch, posing a risk of fentanyl overdose.
Multiple fentanyl patch recalls have been issued by different manufacturers over the past decade, leading many critics to question whether the pain patch can be safely manufactured. If the fentanyl gel leaks out due to a manufacturing defect or is delivered through the skin at a faster rate than intended, it can cause potentially fatal overdose.
The FDA has also issued several safety warnings about risks associated with fentanyl patches. The FDA issued a drug safety communication in September 2013, reminding users that the fentanyl patch can remain deadly even after it is discarded, warning users and caregivers to exercise care with proper disposal.
Johnson & Johnson and the manufacturers of generic equivalents have faced a number of fentanyl patch lawsuits filed on behalf of individuals who have died or suffered catastrophic injury caused by fentanyl overdose.
There was no information available on the rate of Subsys fentanyl overdoses.
"*" indicates required fields