Consumer Reports Names Most Effective Sunscreens As Summer Approaches
May 21, 2018
By: Martha Garcia
Many consumers believe that the higher the sun protection factor (SPF) number, the better the protection they are provided by their sunscreen, but that may not be the case according to a new report. 
In a new study by Consumer Reports, researchers indicate that many sunscreens don't offer the SPF protection listed directly on the bottle, which may place consumers at risk of sun damage and skin cancer.
Consumer Reports tested 73 sunscreen lotions, sprays and sticks, evaluating them for SPF protection, and whether they protected against ultraviolet A and B rays (UVA, UVB).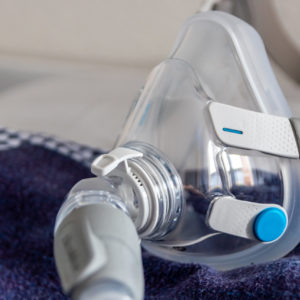 Did You Know?
Millions of Philips CPAP Machines Recalled
Philips DreamStation, CPAP and BiPAP machines sold in recent years may pose a risk of cancer, lung damage and other injuries.
Learn More
According to the findings, 24 of the sunscreens tested had less than half the SPF claimed on the bottle. A higher SPF doesn't mean the sunscreen is superior. SPF 15 indicates it shields from 93% of UVB rays, while SPF 30 blocks 97%, the report notes.
Broad-spectrum is a term used to indicate the sunscreen blocks both UVA and UVB rays. UVA rays penetrate more deeply than UVB and contributes to skin damage. UVB rays are the main cause of sunburn and skin cancer. This test is only a pass/fail grade from manufacturers, it does not indicate the level of effectiveness.
According to the report, the top four lotion sunscreens were:
La Roche-Posay Anthelios 60 Melt-In Sunscreen Milk: scored 100
Equate (Walmart Brand) Sport Lotion SPF 50: scored 99
Bullfrog Land Sport Quick Gel SPF 50: scored 95
Coppertone Water Babies SPF 50 Lotion: scored 95
The top four spray sunscreens were:
Trader Joes Spray SPF 50+: scored 100
Banana Boat SunComfort Clear UltraMist Spray SPF 50+: scored 96
CVS Health Beach Guard Clear Spray SPF 70: scored 90
Equate (Walmart brand) Sport Continuous Spray SPF 30: scored 83
The worst lotion and spray sunscreens were:
Babyganics Mineral-Based Lotion SPF 50+: scored 22
CeraVe Body Lotion SPF 50: scored 24
MD SolarSciences Mineral Moisture Defense Lotion SPF 50: scored 25
EltaMD UV Aero Continuous Spray SPF 45: scored 27
CVS Health Baby Sun Lotion SPF 50: scored 29
Kiss My Face Cool Sport SPF 50 Spray: scored 36
Consumer Reports testing involves methods different from what the FDA requires for manufacturers. The group also considers other key terms used to market sunscreens, including water resistant, sport, dermatologist recommended, natural or mineral, and reef safe.
Water resistant and very water resistant indicate the SPF levels are maintained for 40 minutes (water resistant) or 80 minutes (very water resistant) before they begin to run. All sunscreens must be reapplied once a person comes out of the water.
Sport is a term that is not government regulated, but is similar to water resistant claims. Dermatologist recommended simply indicates at some point a doctor was consulted, but there is no indication for how the product was tested or evaluated by the doctor.
Natural or mineral sunscreens use titanium oxide or zinc oxide as active ingredients. They protect against UV rays by deflecting them, while chemical sunscreens like avobenzone absorb UV light.
"In the past six years of sunscreen testing, we haven't found a mineral product that offers both top-notch UVA and UVB protection, and meets its labeled SPF," said Susan Booth, project leader for Consumer Reports testing campaign.
Reef safe is a term that is not government regulated, but focuses on using chemicals that don't harm coral reefs. Nearly 6,000 tons of sunscreens are estimated to wash into coral reefs around the globe each year. Specifically, oxybenzone contributes to coral bleaching, as do 11 other chemicals.
Mineral sunscreens are safer for coral reefs, but did not rate as highly as chemical sunscreens. Consumer Reports recommends if consumers want mineral sunscreens, two products that are better than most are California Kids #Supersensitive Lotion SPF30+ and Badger Active Unscented Cream SPF 30.
Otherwise, consumers can turn to ultraviolet protection factor clothing to block rays and use up to half the typical amount of sunscreen. Two sunscreens that don't contain oxybenzone include Walgreens Moisturizing Lotion SPF 50 and Hawaiian Tropic Island Sport Ultra Light Spray SPF 30.
"*" indicates required fields