Swimming Pool Chemical Exposure Sickens Thousands Each Year: CDC
May 20, 2014
By: Russell Maas
Thousands of injuries occur each year due to chemicals used in swimming pools, according to a new report by federal health officials.  
The latest issue of the U.S. Centers for Disease Control and Prevention (CDC) Morbidity and Mortality Weekly Report highlights the risks associated with exposure to pool chemicals, in an attempt to raise awareness about the health problems that may result from mishandling the maintenance of pools.
According to the report issued May 16, inappropriate use of pool chemicals and the over application of certain disinfectants resulted in roughly 4,300 emergency department visits annually, on average from 2003 through 2012.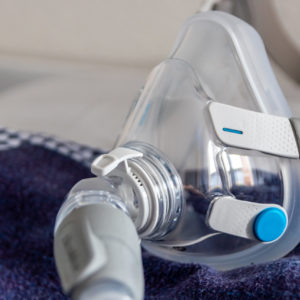 Did You Know?
Millions of Philips CPAP Machines Recalled
Philips DreamStation, CPAP and BiPAP machines sold in recent years may pose a risk of cancer, lung damage and other injuries.
Learn More
The CDC study is a compilation of pool chemical injuries and illnesses recorded over the last decade by the U.S. Consumer Product Safety Commission's National Electronic Injury Surveillance System (NEISS), which tracks injury and illness reports from 100 hospitals across the United States. The system uses product codes to indicate the cause of an injury or illness including other information such as where the injury occurred, what was injured, what the diagnosis was, along with a character field to describe the incident.
The majority of pool chemical-related injury and illness reports were recorded by NEISS during the summer season, usually between Memorial Day and Labor Day, when the use of recreational and residential pool is most common.
The CDC found that injuries typically occurred when people handled pool chemicals without using proper protective equipment, such as goggles, when pool chemicals were added just before people went swimming, and when children gained access to pool chemicals that were not properly secured.
Researchers determined that, on average, between 3,151 and 5,216 people are treated in hospital emergency departments during the summer seasons for injuries associated with pool chemical exposure with the most frequent diagnosis being poisoning. Results showed that 92% of the injuries recorded stemmed from inhalation of vapors, fumes, and gases rather than actual ingestion.
CDC investigators also noticed two separate incidents where multiple children and adults attended emergency departments for raised rashes and respiratory complications after swimming in the same pool.
In 2013, one incident in Minnesota sent seven children and one adult to the hospital for chemical related injuries due to poor monitoring.
Another report in December 2013 indicated the Minnesota Department of Health (MDH) was notified that 13 people who attended a birthday party at a hotel indoor pool had developed raised red rashes and suffered from headaches, cough, sore throat, vomiting, and difficulty urinating roughly 5 to 7 hours after swimming. An investigation revealed that the hotel pool was recorded having extremely high PH and chlorine levels, capable of causing chemical burn on occupants.
The CDC recommends always following the directions and making sure the correct amounts are used when handling and applying pool chemicals. Pool chemical handlers should be cautious not to mix the wrong chemicals, especially chlorine products with acid. Users should remember to wear safety equipment such as goggles and masks when handling pool chemicals and always keep pool chemicals out of children's reach. Additionally, the pool chemicals should be added to the water and not water added to the chemicals as this could create a hazardous circumstance for the handler.
Photo Courtesy of Kyle Taylor via Flickr CC
"*" indicates required fields