Takata Air Bag Problems May Affect More Recent Vehicles Than First Believed: Report
October 20, 2014
By: Irvin Jackson
Just days after a fourth death was blamed on defective air bags supplied by Takata Corp., internal documents from the manufacturer revealed that company officials and engineers have worried about problems in much more recent vehicles than are currently being investigated by government officials, which may mean that newer model cars with Takata air bags also may have problems. 
Takata is currently under investigation by the National Highway Traffic Safety Administration (NHTSA) after a massive recall of its air bags was issued in June, focusing on problems with Takata air bags made between 2000 and 2007.
According to a recent report by Reuters, documents obtained by the news agency suggest that the problems may have continued until at least 2011, several years beyond the scope of the NHTSA investigation.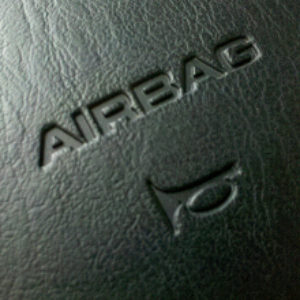 The documents raise questions as to whether the scope of the recalls needs to be expanded and whether there may be thousands or perhaps millions of vehicles still on the road with defective Takata air bags, where drivers remain unaware that they may be at risk of severe injury in a crash.
A March 2011 e-mail, which rails against constant defects, notes that an improperly welded inflator made it out of the Montclova production plant in Mexico to an unidentified automaker before it was discovered. The e-mail, in Spanish, was titled "Defectos y defectos y defectos!!!!" which means "Defects and defects and defects!!!!", suggesting that problems at the plant appear to be chronic even to Takata management.
Air Bags Linked to Four Deaths
The Takata air bag problems involve issues with over-inflation, which may cause shrapnel or other debris to be fired from the inflator system into the passenger's cabin.
At least four deaths have been linked to the defective air bags, with the most recent occurring earlier this month.
Orange-Osceola County Chief Medical Examiner Dr. Jan Garavaglia has determined that injuries from Takata air bag shrapnel contributed to the death of 51 year old Hien Tran, who died on October 2 from injuries obtained four days before when she was involved in an auto accident in Florida. While her most severe and probably life-threatening injuries came from the accident, she also suffered additional injury from shrapnel that came from the air bag installed in her 2001 Honda Accord sedan.
The parts of the Takata air bag blew out when the bag inflated and gouged several deep cuts into the right side of Tran's neck. She was wearing her seatbelt and there were no broken windows to account for the injuries.
Despite the Takata air bags being used by almost every auto manufacturer, from Ford to BMW, all four deaths known to have involved shrapnel from Takata air bags have occurred in Honda vehicles, except one last year in Los Angeles. However, even that death occurred in an Acura, a Japanese luxury line also owned by Honda.
GM also faces a lawsuit from a woman who says she was blinded by shrapnel from a Takata air bag in October 2013, when she was involved in an accident in a Chevy Cruze. The defective air bag was tracked back to the Montclova plant and this summer, GM and Honda recalled 96,000 vehicles with air bags manufactured at the facility. This came after more than 16 million vehicles with the air bags were recalled worldwide by seven different manufacturers in June.
"*" indicates required fields