Airbag Recall Awareness Campaign to be Launched by Takata Due to Risk of Ruptures, Injuries
August 12, 2015
By: Irvin Jackson
Federal regulators are reviewing a plan by Takata Corp. to launch an intensive ad campaign designed to alert owners of vehicles equipped with recalled airbags about the need to get them repaired. 
Nearly 40 million vehicles in the U.S., manufactured by at least 11 different automakers, have been recalled over the past two years due to concerns that they are equipped with Takata airbags, which may overinflate and rupture, firing potentially deadly shrapnel into the vehicle's passenger compartment.
At least eight deaths and more than 100 injuries have been linked to the Takata airbag recalls. However, repairs and replacement parts have moved slowly, with only a few million vehicles fixed so far. In addition, many vehicle owners remain unaware that their car has a potentially dangerous airbag installed, and face a risk of new airbag explosion injuries.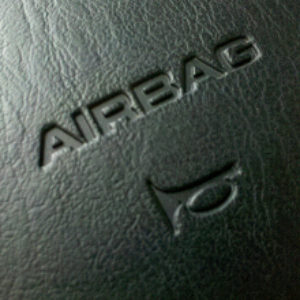 Takata has submitted a plan for a new airbag recall awareness campaign to the National Highway Traffic Safety Administration (NHTSA), according to Bloomberg News. The plan, still under consideration by the agency, would involve the launch of a new website, www.airbagrecall.com, as well as an ad campaign on major websites, such as Facebook, Google, Twitter, and Yahoo, among others. The banner ads will include the phrase "Urgent Airbag Recall Notice" in bold letters.
The ad campaign would first launch in states with high humidity, which the NHTSA says is a strong factor in reports of airbag explosions. The campaign would also involve direct mailings to registered owners whose vehicles are affected by the recalls.
The proposed campaign comes as the NHTSA is encouraging owners to schedule their repair appointments promptly upon receipt of any recall notice, urging owners to act fast due to the severe safety risks associated the Takata airbag inflators.
In the wake of the massive recalls, concerns have emerged about the slow rate of repairs and replacements for the airbags. The number of vehicles affected have overloaded Takata's ability to manufacture replacement parts, with some experts suggesting that it will take years to manufacture enough replacement parts. In addition, some have raised concerns that the repaired airbags may not actually solve the problem, since the cause of the ruptures is still under investigation.
Takata Airbag Inflator Lawsuits
A growing number of Takata airbag lawsuits are being filed nationwide on behalf of individuals who suffered severe injuries from an exploding airbag. All involve similar allegations that design defects caused the airbags to overinflate and rupture.
One recent claim was filed by a Georgia woman, Christian Sprouse, who indicates that her airbag exploded during a minor collision a week after she was told by a Honda service department that the new parts for her Honda Civic's Takata airbag would not arrive for up to three months. She was told the vehicle was safe to drive in the meantime.
However, a week later, in April, she got in a minor car accident and her airbag exploded, firing shrapnel into her eye, face and neck. She has been recovering for four months and had a number of surgeries, including a recent procedure to reduce scarring on her neck. Her lawsuit names Takata, Honda, and the Carl Gregory Honda dealership as defendants.
On February 5, the U.S. Judicial Panel on Multidistrict Litigation ordered all airbag lawsuits against Takata filed in federal courts nationwide to be consolidated under one judge for pretrial proceedings as part of a Takata airbag MDL.
Complaints filed throughout the federal court system will be transferred to U.S. District Judge Federico Moreno in the Southern District of Florida to reduce duplicative discovery into common issues, avoid conflicting pretrial rulings from different judges and to serve the convenience of the parties, witnesses and the courts.
Given the lack of a Takata airbag settlement fund to attempt to resolve claims early in the process, injured individuals and families of those killed may face years of litigation before compensation is obtained.
"*" indicates required fields