Exploding Airbag Recalls Result in Landmark $200M Fine Against Takata
November 04, 2015
By: Irvin Jackson
Federal regulators have imposed what they say is a historic fine against Takata, a Japanese parts manufacturer responsible for problems with airbags used in millions of vehicles, which are prone to overinflate and explode, often causing severe or fatal injuries for passengers. 
The National Highway Traffic Safety Administration (NHTSA) announced that a consent order (PDF) was filed against Takata Holdings on November 3, which could require the company to pay up to $200 million in fines; $70 million now and $130 million if the company fails to meet the obligations of the consent order.
The fines and the order, which also includes requirements to speed up the pace of Takata airbag recall repairs, comes after about 100 injuries and at least seven deaths have been linked to defective airbag inflators used in vehicles sold by about a dozen different auto makers.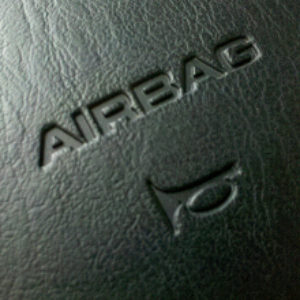 "For years, Takata has built and sold defective products, refused to acknowledge the defect, and failed to provide full information to NHTSA, its customers, or the public," Transportation Secretary Anthony Foxx said in a press release. "The result of that delay and denial has harmed scores of consumers and caused the larges, most complex safety recall in history. Today's actions represent aggressive use of NHTSA's authority to clean up these problems and protect public safety."
The Takata airbag recalls date back to at least 2009, according to the NHTSA, and have affected 23 million inflators used in 19 million vehicles.
The consent order includes an admission of guilt by Takata, which acknowledges that it knew about the defects but failed to warn the public or federal regulators in a timely manner. The company must phase out the manufacture and sale of airbag inflators that use phase-stabilized ammonium nitrate propellant, and also requires the company to recall any remaining airbags on the roads in the U.S. that use the propellant or show how and why they are safe.
The company will also be under a five year oversight plan that will require an independent monitor to make sure that the company is living up to the obligations of the consent order. Failure to do so will activate the remaining $130 million of the penalties. The $70 million initial fine is to be paid immediately.
"Today, we are holding Takata responsible for its failures, and we are taking strong action to protect the traveling public," NHTSA Administrator Mark Rosekind said in the press release. "We are accelerating Takata recalls to get safe air bags into American vehicles more quickly, ensuring that consumers at the greatest risk are protected, and addressing the long-term risk of Takata's use of a suspect propellant."
NHTSA Takes Control of Exploding Airbag Repairs
In addition to the consent order, the NHTSA also announced a Coordinated Remedy order (PDF) for Takata and vehicle manufacturers.
The order is designed to not only speed up the recalls, which have lagged due to a lack of parts, but to also make manufacturers and Takata prioritize the recalls so that the air bags most likely to explode are repaired first. The highest risk airbags are those that are operated in high humidity areas and are older. Vehicles with two airbags affected by the recalls are also given a priority.
The NHTSA has given Takata and auto manufacturers until March 2016 to repair the highest risk airbags. They must have parts and plans to be able to repair all of the recalled Takata airbags by the end of 2019.
At a public information meeting last month, the NHTSA reported that only 22.5% of recalled Takata airbags have been repaired. The replacements have been focused on areas of high humidity, where the ruptures are considered more likely. About 30% of vehicles in those regions have been repaired.
Takata has ramped up production of replacement airbag inflators to 2.8 million units per month. However, most of those are being subcontracted to other parts suppliers.
Takata Airbag Explosion Lawsuits
The consent order does nothing to address the civil lawsuits Takata faces from an angry public and from people who were injured or lost loved ones due to the company's exploding airbags.
A growing number of Takata airbag lawsuits continue to be filed nationwide on behalf of individuals who suffered severe injuries from an exploding airbag. All involve similar allegations that design defects caused the airbags to overinflate and rupture.
Since February 2015, all federal airbag lawsuits against Takata have been centraliszed before one judge for pretrial proceedings as part of an MDL, or multidistrict litigation.
Complaints filed throughout the federal court system are transferred to U.S. District Judge Federico Moreno in the Southern District of Florida to reduce duplicative discovery into common issues, avoid conflicting pretrial rulings from different judges and to serve the convenience of the parties, witnesses and the courts.
Given the lack of a Takata airbag settlement fund to attempt to resolve claims early in the process, injured individuals and families of those killed may face years of litigation before compensation is obtained.
New Takata Airbag Problems May Loom
While Takata has agreed to the fine for exploding airbags sold in recent years, the manufacturer appears to face a problem with some newer inflators.
Honda announced earlier this week that it is recalling about 515 additional CR-V sport utility vehicles from the 2016 model year due to manufacturing problems with other Takata airbags.
According to the NHTSA safety recall report (PDF), the airbag inflator in the driver frontal airbag "may have been improperly stamped and/or contains a defect in the material used to manufacture the airbag inflator's metal housing" that could cause the airbags to explode.
The airbags were manufactured at Takata's Monclova, Mexico production plant, which discovered the problem during testing and notified the NHTSA on October 12. The cause of the problem is not yet known.
Honda said it will begin notifying vehicle owners on December 4. However, it is believed that only about 30 of the affected vehicles were sold.
"*" indicates required fields