Federal Judge to Consider Causation Evidence on Link Between Talc and Ovarian Cancer Next Summer
August 21, 2018
By: Austin Kirk
A U.S. District Judge presiding over thousands of federal Baby Powder lawsuits and Shower-to-Shower lawsuits filed against Johnson & Johnson, will determine next summer whether plaintiffs have sufficient evidence about the link between talc and ovarian cancer to continue with the claims.
There are currently more than 8,200 product liability lawsuits pending against Johnson & Johnson in the federal court system, each involving similar allegations that women were diagnosed with ovarian cancer following years of applying the company's talcum powder products around their genitals for "feminine hygiene".
Plaintiffs allege that Johnson & Johnson has known that talc causes ovarian cancer for decades, yet continued to market their products to adult women, promoting use for "personal freshness" and to mask odors.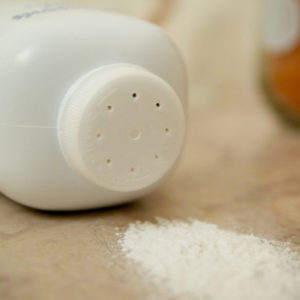 Most of the cases originated in state court systems, including Missouri and California, where a number of early "bellwether" trials have already resulted in massive, multi-million dollar verdicts against Johnson & Johnson for providing false and misleading information to consumers. However, following a Supreme Court ruling last year that drastically changed the landscape of state court litigation for product liability claims, thousands of talc powder cases were removed from state courts to the federal court system, where the lawsuits are pending as part of a multidistrict litigation (MDL) before U.S. District Judge Freda L. Wolfson in the District of New Jersey.
Prior to moving forward with bellwether trials in the MDL, Judge Wolfson has indicated that the court will rule on general causation challegnes, determining whether plaintiffs have sufficiently reliable scientific evidence that talcum powder exposure causes cancer.
In a case management order (PDF) issued earlier this month, Judge Wolfson laid out the schedule for the handling of general causation experts and Daubert challenges to the admissibility of expert witness testimony. A decision about the admissibility of plaintiffs' evidence in the federal court system may come as early as next summer under the schedule.
The order indicates that most samples testing for general causation expert reports should be completed by October 1, with the expert reports themselves served by plaintiffs on or before November 16. Defendants have until December 17 to complete any depositions of the plaintiffs general causation experts.
Likewise, defendants have until February 15, 2019 to submit their causation expert reports, and plaintiffs have until March 18, 2019 to complete depositions on those experts.
The deadline for filing Daubert motions regarding general causation has been set for April 18, 2019, with the motions to be heard on June 11, 2019.
While the federal litigation proceeds on this track, additional state-court cases against Johnson & Johnson are expected to go to trial in the coming months and years.
Johnson & Johnson has already been hit with massive verdicts from several state court juries. The largest came last month, when a Missouri jury ordered Johnson & Johnson to pay $4.7 billion to a group of 22 women whose cases were tried together. That verdict included more than $4 billion in punitive damages, designed to punish the company and deter reckless behavior in regards to women's health.
Some analysts that the verdicts in several early trial dates may provide troubling signals for Johnson & Johnson in the talcum powder litigation, suggesting that juries find the company's trial defense lacking in credibility.
Ultimately, if the company fails to negotiate talcum powder settlements for women with ovarian cancer or otherwise resolve the litigation, thousands of individual cases may be set for trials nationwide in the federal court system in the coming years.
"*" indicates required fields