Jury Awards $9 Million in Damages For Cancer From Johnson & Johnson Talcum Powder
February 28, 2020
By: Irvin Jackson
Johnson & Johnson has been ordered to pay $9 million to a woman who developed cancer from talcum powder, indicating that years of exposure to asbestos in Johnson's Baby Powder resulted in a diagnosis of mesothelioma.
At trial Blanca Mure-Cabrera claimed that Johnson & Johnson knew about the link between cancer and talcum powder, yet failed to warn consumers. On Thursday, jurors in Miami agreed, handing Johnson & Johnson it's second talcum powder cancer trial defeat in less than a month.
Johnson & Johnson currently faces about 18,000 Johnson's Baby Powder lawsuits and Shower-to-Shower lawsuits pending in courts nationwide, each raising similar claims the manufacturer has known for decades their products may contain asbestos and increase the risk of cancer, yet failed to warn consumers.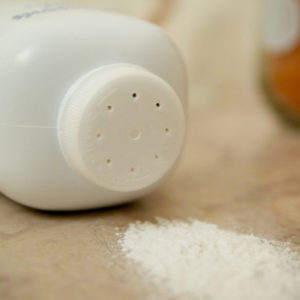 While most of the claims involve women diagnosed with ovarian cancer following years of talcum powder use, a smaller number involve individuals diagnosed with mesothelioma, which is a rare and particularly deadly form of cancer that is only known to occur as a result of asbestos exposure.
The company also currently faces a criminal probe into what it knew about asbestos being in its talcum powder products and when it knew of the risk.
In early February, a New Jersey jury ordered the company to pay $750 million, mostly in punitive damages, to four individuals diagnosed with mesothelioma who made almost identical claims. The reward was later reduced to $186.5 million.
This latest trial loss came after Mure-Cabrera's attorneys showed the jury internal documents indicating executives within the company knew that talc mined for its products contained trace amounts of asbestos since at least the 1960s.
Johnson & Johnson indicates it will appeal both verdicts.
Just a few days ago, the company agreed to settle a mesothelioma lawsuit in New York state court, which was scheduled to go to trial. No terms of the settlement agreement have been released.
Despite maintaining that Johnson's Baby Powder and other talc-based products do not contain asbestos, Johnson & Johnson was forced to issue a Baby Powder recall which impacted tens of thousands of bottles on October 2019, after the FDA detected sub-trace levels of chrysotile asbestos.
Most of the U.S. litigation is currently pending in the federal court system, where a U.S. District Judge is currently evaluating whether expert witness testimony proposed by plaintiffs is sufficiently reliable to permit the cases to proceed to trial.
If Johnson & Johnson is unable to disqualify plaintiffs expert witnesses under the federal Daubert standard, it is expected that a series of "bellwether" cases will be scheduled for trial, which will increase pressure on the manufacturer to consider negotiating more wide-scale talcum powder cancer settlements to avoid thousands of individual cases going before juries.
"*" indicates required fields