$117M J&J Talc Cancer Verdict Overturned By New Jersey Appeals Court
April 30, 2021
By: Irvin Jackson
A New Jersey appeals court has determined that a new trial is needed in a talcum powder lawsuit filed by a man who alleged that he developed cancer from asbestos in Johnson's Baby Powder, overturning a $117 million jury verdict in 2018.
Johnson & Johnson argued on appeal that expert witnesses presented by plaintiff Stephen Lanzo relied on "junk science", and an intermediate appellate court determined this week that the trial judge erred in allowing certain testimony to be presented to the jury, indicating that a new trial should be conducted.
The decision comes as Johnson & Johnson faces about 25,000 Baby Powder lawsuits and Shower-to-Shower lawsuits, each involving similar allegations that the company failed to warn about the cancer risks associated with their products. While most of the claims involve adult women diagnosed with ovarian cancer following years of applying the powder around their genitals, many of the claims involve allegations of mesothelioma caused by exposure to asbestos fibers, like Lanzo argued at trial.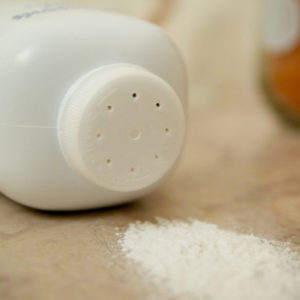 In April 2018, a Middlesex County Superior Court jury awarded Stephen Lanzo and his wife, Kendra, $117 million in compensatory and punitive damages against Johnson & Johnson and Imerys Talc, which has since declared bankruptcy. The jury found that the companies were responsible for Lanzo's mesothelioma diagnosis following a life of using Baby Powder products, placing 70% of the blame on Johnson & Johnson.
Lanzo indicates he plans to ask the New Jersey Supreme Court to review this latest decision by the appeals court, according to various media reports.
The decision is a rare, potentially temporary, victory for Johnson & Johnson in the talc litigation, after the company has been hit with massive jury awards in a number of cases, many of which have been upheld on appeal.
In July 2018, a Missouri jury awarded $4.7 billion to a group of 22 women diagnosed with ovarian cancer, finding that Johnson & Johnson acted with reckless disregard for the health and safety of consumers by withholding known information about the cancer risk. Although the verdict was later reduced to about $2 billion, the highest appeals court in the state upheld the verdict last year, leaving Johnson & Johnson with one last avenue to challenge the award before the U.S. Supreme Court, which is currently considering whether to even hear the appeal.
Since Johnson & Johnson has failed to establish it can consistently defend the safety of the products at trial, the company has faced mounting pressure to negotiate talc settlements and avoid additional claims going before juries in the federal court system.
However, even if agreements are reached to resolve the thousands of filed claims already pending in the U.S. court system, it is expected that Johnson & Johnson will face future liability from talcum powder lawsuits for years to come, as women continue to be diagnosed with cancer after applying the products in prior decades.
"*" indicates required fields