Johnson & Johnson Talc Powder Lawsuit Will Still Be Transferred to MDL, Despite Bankruptcy Stay: JPML
December 14, 2021
By: Irvin Jackson
The U.S. Judicial Panel on Multidistrict Litigation (JPML) has rejected a request filed by Johnson & Johnson to stay the transfer of talc powder lawsuits to the federal MDL, indicating that the recently filed bankruptcy does not need to be an impediment to deciding where pretrial proceedings will occur in pending claims.
Johnson & Johnson currently faces more than 30,000 Baby Powder lawsuits and Shower-to-Shower lawsuits brought throughout the federal court system by women alleging that talc and asbestos particles in the products caused women to develop ovarian cancer, mesothelioma and other injuries.
Given common questions of fact and law raised in the complaints, several years ago the U.S. JPML decided to centralize all pretrial proceedings before U.S. District Judge Freda L. Wolfson in the District of New Jersey, as part of a talc powder MDL or multidistrict litigation.
Judge Wolfson has been presiding over coordinated discovery in the claims, and was planning to hold a series of "bellwether" trials to help the parties gauge how juries are likely to respond to certain evidence and testimony that will be repeated throughout the litigation. However, the scheduled talc powder trials are currently on hold, after Johnson & Johnson decided to pursue a controversial bankruptcy move in October, where it is attempting to spin off any liability exposure it faces in the lawsuits into a new company, LTL Management, LLC, which was formed for the express purpose of placing the new unit in bankruptcy, even though Johnson & Johnson has billions of dollars of assets on hand.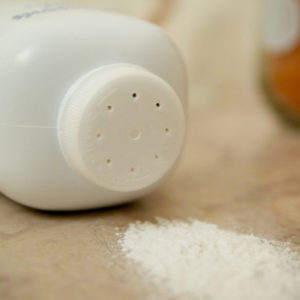 Although plaintiffs have opposed any delay in the litigation due to the bankruptcy move, commonly referred to as the "Texas Two Step", indicating that it is nothing more than a negotiation ploy and attempt to prevent claims from going before juries, a temporary stay has been imposed on prosecution of the talc-related claims at this time.
In a transfer order (PDF) issued on December 3, the JPML announced it would continue transferring lawsuits to the District of New Jersey, where both the bankruptcy proceedings and the MDL are centralized. The panel indicates that claims stayed in the transferor court will remain stayed, but the pendency of such a stay does not prevent the panel from deciding where pretrial proceedings should be conducted in individual claims.
The order stems from a motion filed by plaintiff Shirley Williams, who originally filed her lawsuit against Johnson & Johnson in the South Carolina State Court in August 2021. The claim was then removed to the federal court system by Johnson & Johnson weeks before restructuring and pursuing the bankruptcy scheme. Williams filed a motion to vacate an order transferring her claim to the MDL, arguing that federal subject matter jurisdiction was lacking and that her pending motion to remand the claim back to state court should be decided before transfer.
Johnson & Johnson opposed the motion to vacate, but maintained that an automatic stay on all talc proceedings pursuant to the Bankruptcy Code should also apply to decisions of the JPML regarding transfer of claims involving the talc liabilities. The JPML refused to stay transfer decisions, but did find that it was appropriate to transfer Williams' claim to the MDL, where any decision about whether to remand the case back to state court will be made at some point after the bankruptcy stay is lifted.
U.S. Bankruptcy Judge Michael Kaplan in New Jersey is scheduled to consider motions to dismiss the Johnson & Johnson talcum powder bankruptcy filing early next year, with four days of hearings scheduled to begin on February 15.
"*" indicates required fields