Motion to Dismiss Talcum Powder Bankruptcy Filing To Be Considered During Hearing In February
December 01, 2021
By: Irvin Jackson
Early next year, a federal judge will hear challenges over whether Johnson & Johnson is able to break off the liability it faces from thousands of talcum powder cancer lawsuits into a subsidiary, which then immediately declared bankruptcy, even though the parent company continues to sit on billions in assets.
Motions to dismiss the Johnson & Johnson talcum powder bankruptcy filing will be considered in February, to determine whether the dubious corporate legal maneuver known as the "Texas Two-Step" is legal and appropriate, or whether it is just an attempt to delay progress in personal injury and wrongful death lawsuits being pursued for ovarian cancer caused by Johnson's Baby Powder.
Johnson & Johnson currently faces more than 30,000 Baby Powder lawsuits and Shower-to-Shower lawsuits brought throughout the U.S. court system, each involving similar allegations that talc and asbestos particles in the products caused women to develop ovarian cancer, mesothelioma and other injuries.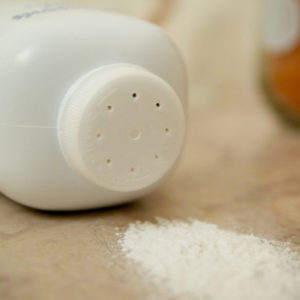 In response to mounting litigation costs and a number of massive verdicts returned in early trial dates, Johnson & Johnson announced in October that it has spun off any liability exposure it faces from the litigation into a new company, LTL Management, LLC, which was formed for the express purpose of placing the new unit into bankruptcy, and has been viewed largely as a negotiating ploy to force plaintiffs to accept less compensation than they seek.
The Johnson & Johnson talcum powder bankruptcy plan has been widely criticized as nothing more than an attempt to delay progress in the litigation and avoid a series of trials that were expected to go before juries next year. Plaintiffs have strenuously opposed the plan, questioning its legality and saying it will have a detrimental effect on the judicial process.
Last month, the issue was assigned to U.S. Bankruptcy Judge Michael Kaplan in New Jersey, who announced this week that the Court will hold four days of hearings beginning on February 15, to hear arguments on a motion to dismiss the bankruptcy filing, which is expected to be filed in the coming days by a claimants' committee representing plaintiffs who have filed talcum powder cancer lawsuits over ovarian cancer and mesothelioma.
The announcement about the hearing follows Johnson & Johnson's recent indication that it also plans to spin off its consumer health division. While the company has said the move has nothing to do with the talcum powder litigation, some plaintiffs say the move could be seen as another way of isolating plaintiffs from the pharmaceutical giants' assets if they prevail.
Defending against the talcum powder litigation has cost Johnson & Johnson $1 billion, on top of settlements and verdicts that have amounted to another $3.5 billion, according to the bankruptcy filing.
Most of the U.S. talc litigation is currently pending in the federal court system, where the cases are centralized before U.S. District Judge Freda L. Wolfson in the District of New Jersey, as part of an MDL or multidistrict litigation, where plans are underway for the first in a series of talcum powder "bellwether" trials to begin in April 2022.
"*" indicates required fields