Plaintiffs Oppose Delay in Talcum Powder Litigation Following J&J Bankruptcy Filing
October 29, 2021
By: Irvin Jackson
In response to Johnson & Johnson's attempts to delay proceedings in all talcum powder lawsuits, after it spun off liabilities associated with the litigation into a new company that has since filed for bankruptcy, plaintiffs are pushing back and urging a federal judge to continue with plans for a series of trial dates next year.
More than 30,000 Baby Powder lawsuits and Shower-to-Shower lawsuits have been filed against Johnson & Johnson throughout the U.S. court system, each involving similar allegations that talc and asbestos particles in the products caused women to develop ovarian cancer, mesothelioma and other injuries.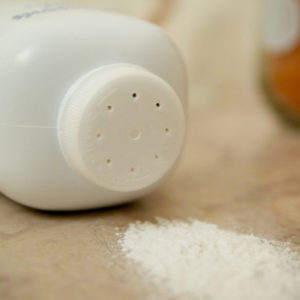 In response to mounting litigation costs and a number of massive verdicts returned in early trial dates, Johnson & Johnson announced earlier this month that it has spun off any liability exposure it faces from the talcum powder litigation into a new company, LTL Management, LLC, which was formed for the express purpose of placing the new unit into bankruptcy, even though Johnson & Johnson itself has billions of dollars in assets on hand.
The Johnson & Johnson talcum powder bankruptcy plan has been widely criticized as an abuse of the legal process that is intended to protect companies or entities who are unable to repay debts to creditors, and appears to be nothing more than a negotiating tactic to delay progress in thousands of lawsuits being pursued throughout the U.S. court system.
Following the Johnson & Johnson bankruptcy filing, the company sought to put in place a temporary order freezing the litigation, which is often done in the wake of such bankruptcy maneuvers. However, on October 20, the Plaintiffs' Steering Committee, representing the tens of thousands of plaintiffs who have filed talcum powder cancer lawsuits against the company, filed a memorandum of law (PDF) opposing a stay of the proceedings and the notice of bankruptcy filing.
According to the memorandum, LTL called for an automatic stay for claims against nearly all of the 150 non-debtor entities, but the steering committee argues such stays are only for debtors and their property. The committee also argues that LTL has not met the burden of proof needed to obtain such a court order.
"The Defendants cannot unilaterally declare that all claims against them are enjoined. Procedures to obtain a stay of third party actions pursuant to injunction proceedings exist for a reason—to allow notice to all parties impacted by such injunction and an opportunity to be heard," the memorandum states. "Moreover, because the Defendants have chosen to proceed by way of the Stay Notice, there is no factual record on which this Court might make such a determination."
On Friday, Judge J. Craig Whitley of the U.S. Bankruptcy Court in North Carolina, appeared to agree, indicating that he was not ready to issue a stay of the proceedings, noting that the request was rushed and came under unprepared circumstances. However, LTL Management will have the chance to argue for the stay in a hearing set for mid-November.
The controversial bankruptcy maneuver, which has become known as the "Texas Two-Step," has been used by other companies facing asbestos claims to break off part of itself as a separate unit under Texas law, shuffle its liabilities into that new unit, and then declare bankruptcy, hoping it will only have to pay pennies on the dollar to get rid of the massive legal liabilities, without facing the full consequences of their corporate actions that resulted in injuries for plaintiffs.
Defending against the talcum powder litigation has cost Johnson & Johnson $1 billion, on top of settlements and verdicts that have amounted to another $3.5 billion, according to the bankruptcy filing.
Most of the U.S. talc litigation is currently pending in the federal court system, where the cases are centralized before U.S. District Judge Freda L. Wolfson in the District of New Jersey, as part of an MDL or multidistrict litigation, where plans are underway for the first in a series of talcum powder "bellwether" trials to begin in April 2022.
Plaintiffs point out in their memorandum that the parties are on the precipice of the start of these bellwether trials, and any delay at this critical juncture in the discovery process will put at risk the precise schedule established by the Court, and have a detrimental effect on ensuring Plaintiffs have the opportunity to prosecute their claims.
While the outcome of these early bellwether trials will not have any binding impact on other claims in the litigation, they will be closely watched to gauge how juries are likely to respond to certain evidence and testimony that will be repeated throughout the claims, and verdicts will likely have a substantial impact on the amount of any talcum powder settlements the defendants will have to pay to avoid tens of thousands of individual cases proceeding to trial in coming years.
"*" indicates required fields