Trademark Infringement Lawsuit Over Talc Powder Packaging Filed by Clubman
April 15, 2015
By: Irvin Jackson
The manufacturers of Clubman Talc have filed a lawsuit against the makers of King Talc, claiming that the competitor has virtually duplicated the packaging of its talcum powder and infringed on its trademarks. 
The complaint (PDF) was filed by American International Industries (AII) in U.S. District Court in the Central District of California on April 6, against King Research Inc. According to the lawsuit, King Research's King Talc product packaging is a direct rip off of the packaging for Clubman talcum powder packaging.
Both bottles are green, with Clubman bottles showing a drawn black and white figure dressed in a Victorian suit and top hat, holding a cane. The King Talc bottle also has a black and white man, dressed as royalty and wearing a crown, holding a cane or staff.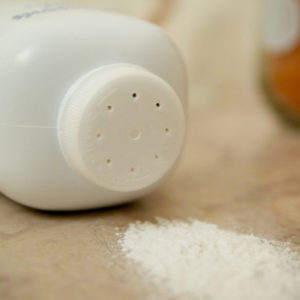 According to the lawsuit, King Talc's trademark was registered in 2013, long after Clubman's trademark image was introduced.
American International Industries accuses the makers of King Talc of false designation of origin and unfair competition, common law trademark infringement and unfair competition, statutory unfair competition and false advertising, and cancellation of trademark registration.
While Clubman Talc and King Talc are marketed for men, the lawsuit comes amid increasing concerns about the marketing of other talcum powder brands for use among women for feminine hygiene purposes, which have been linked to a potential increased risk of ovarian cancer.
Talcum Powder Cancer Concerns
The most widely known brand of talcum powder is Johnson's Baby Powder, which is primarily marketed for use among infants to avoid diaper rash and maintain smooth skin. However, a large portion of sales for the product are a result of women who use it as a general body powder. As a result, Johnson & Johnson previously introduced Shower-to-Shower talc powder for that particular market.
Over the past year, a growing number of Baby Powder lawsuits and Shower-to-Shower Talc Powder lawsuits have been filed on behalf of women diagnosed with ovarian cancer throughout the U.S.
All of the complaints involve similar claims, alleging that the manufacturer knew or should have known about the risk of ovarian cancer from talc for decades, but continued to market the products for feminine hygiene purposes for years and failed to provide any warnings for women or the medical community.
The only warnings provided with the talc powder products indicate that users should avoid contact with the eyes and keep the powder away from the faces of children to avoid inhalation, according to the lawsuits. However, evidence suggesting a link between talc powder and ovarian cancer has been available to the manufacturers for decades, according to plaintiffs, which studies published in the 1970s finding evidence of talc particles embedded in ovarian tumors.
The International Agency for Research on Cancer, which is part of the World Health Organization, has classified genital use of talc powder as a "possible carcinogen," and the American Cancer Society has indicated women concerned about the talcum powder cancer risk may want to avoid or limit use by considering cornstarch-based products.
In June 2013, a study published in the medical journal Cancer Prevention Research indicated that women who used genital powder containing talc may face a 20% to 30% higher risk of ovarian cancer than those who do not. While the overall risk remains small, women have expressed concerns about why further research has not been done by the manufacturers and why warnings have not been provided about the possible health risks.
In October 2013, a South Dakota jury found that sufficient evidence was presented during trial to establish a link between Johnson Shower-to-Shower body powder and ovarian cancer developed by a 56 year old woman who had used the product for several decades. During the trial, Harvard University's Daniel Cramer testified that he has been looking into the links between talc and ovarian cancer for 30 years, and suggested that talcum powder may cause 10,000 cases of ovarian cancer every year.
"*" indicates required fields