J&J Talcum Powder Bankruptcy Plan Called "An Injustice" By Lawmaker
October 22, 2021
By: Irvin Jackson
A U.S. lawmaker is calling out Johnson & Johnson for attempting to shift liability it faces in talcum powder cancer lawsuits to a newly created subsidiary, and then having that subsidiary declare bankruptcy, saying the company likely knew for decades that its products contained asbestos.
Johnson & Johnson currently faces more than 30,000 Baby Powder lawsuits and Shower-to-Shower lawsuits brought by women throughout the U.S. court system, each involving similar allegations that talc and asbestos particles in the products caused them to develop ovarian cancer and other health problems.
Last week, the company announced it had spun off its liability associated with talcum powder into a separate company, LTL Management LLC, for the express purpose of placing the new unit into bankruptcy, even though Johnson & Johnson has billions of assets on hand.
The Johnson & Johnson talcum powder bankruptcy plan has been widely criticized as an abuse of the legal process designed to protect companies or entities who are unable to repay debts to creditors, and appears to be nothing more than a negotiating tactic to delay thousands of lawsuits being pursued throughout the U.S. court system.
U.S. Representative Katie Porter, of California, posted on twitter on October 19, calling the maneuver "an injustice."
"Johnson & Johnson filed in court last week to split its Baby Powder from the rest of the company," Porter tweeted. "Why? J&J knew asbestos laced some bottles but kept it a secret for decades. Tens of thousands of women with ovarian cancer are suing, and the company wants to shield its assets."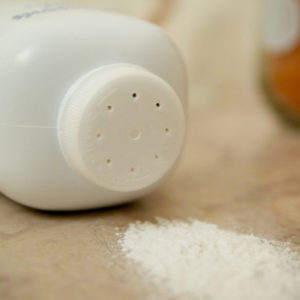 Porter has not said whether any legislative action is being considered to address the bankruptcy move, which is expected to have the effect of stalling the litigation and the advancement of cases toward trial and, if successful, could severely restrict the ability of injured plaintiffs to recover damages.
On October 14, the company announced the new subsidiary is filing for Chapter 11 bankruptcy, claiming that it only has $10 billion in assets, but faces up to $10 billion in liabilities associated with the actions of Johnson & Johnson and it's subsidiaries before this new unit was created.
However, various media reports suggest the company only plans to allocate $2 billion to handle the settlement.
According to a Bloomberg Law story published on October 21, $2 billion is only half of what Johnson & Johnson reportedly offered as a possible settlement agreement in March. It had offered to divide the $4 billion offer into a trust that handled current claims as well as one to resolve any future lawsuits. However, even that amount was rejected by plaintiffs pursuing lawsuits, maintaining that the financial compensation for women diagnosed with cancer was too low, and would have only provided about $40,000 to each plaintiff on average.
The controversial bankruptcy maneuver, which has become known as the "Texas Two-Step," has been used by other companies facing asbestos claims to break off part of itself as a separate unit under Texas law, shuffle its liabilities into that new unit, and then declare bankruptcy, hoping it will only have to pay pennies on the dollar to get rid of the massive legal liabilities, without facing the full consequences of their corporate actions that resulted in injuries for plaintiffs.
In August, Judge Laurie Selber Silverstein of the U.S. Bankruptcy Court in Delaware refused to block Johnson & Johnson from taking the move of breaking off talc liabilities from its other assets. Judge Silverstein said the plaintiffs did not have legal standing to block the move because it was essentially a legal transaction between Johnson & Johnson and Imerys Talc, America Inc., which is already reorganizing to come out of bankruptcy due to the financial weight of the talcum powder litigation.
Defending against the talcum powder litigation has cost Johnson & Johnson $1 billion, on top of settlements and verdicts that have amounted to another $3.5 billion, according to the bankruptcy filing.
Most of the U.S. talc litigation is currently pending in the federal court system, where the cases are centralized before U.S. District Judge Freda L. Wolfson in the District of New Jersey, as part of an MDL or multidistrict litigation.
Judge Wolfson indicated in July that the first federal talcum powder trial will begin in April 2022, which was planned to be the first in a series of "bellwether" cases designed to help gauge how juries are likely to respond to certain evidence and testimony that will be admissible in the federal court system. However, with the bankruptcy filing, the fate of the bellwether plan is in question.
"*" indicates required fields