Black Women's Advocacy Group Files Talcum Powder Cancer Lawsuit Over Ads Targeted Toward Minorities
July 29, 2021
By: Irvin Jackson
Johnson & Johnson faces accusations of racism in a new lawsuit filed by a group representing black women nationwide, indicating that the manufacturer specifically targeted African American women with marketing material, while failing to warn about the ovarian cancer risks associated with talcum powder products.
The complaint (PDF) was filed by the National Council of Negro Women (NCNW) in New Jersey Superior Court on July 27, indicating that Johnson's Baby Powder and Shower-to-Shower talc-based powders were sold through advertisements directed to Black women, urging daily use to control sweat and body odor, since they knew that Black women were more likely to use the products regularly.
The lawsuit points out that talcum powder was not safe for use among adult women, and that we now know that Johnson & Johnson knew about the cancer risks long before it pulled talc-based versions of its popular products from the market.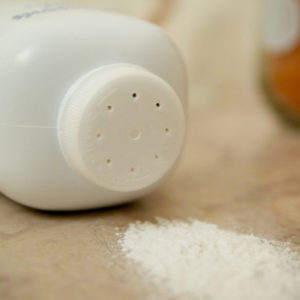 Johnson & Johnson already faces more than 30,000 Baby Powder lawsuits and Shower-to-Shower lawsuits brought by individual women diagnosed with cancer, each involving similar allegations that talc and asbestos particles in the products resulted in the injuries.
"To date, plaintiffs around the country have litigated several suits concerning the relationship between J&J's Powder Products and ovarian cancer," according to the complaint filed by the NCNW. "Those plaintiffs have obtained verdicts against J&J for damages they suffered from using J&J's Powder Products. But those suits have not remedied the specific harm that J&J has caused to the Black community – and to Black women in particular – by targeting their advertisements for this dangerous product at them."
NCNW indicates Johnson and Johnson specifically marketed talcum powder to Black women, using horrible and untrue racial stereotypes, which claimed they needed additional odor protection, while failing to warn them of the risks of ovarian cancer and the potential presence of asbestos. The lawsuit points to numerous internal memos from within the company obtained during the litigation, which highlighted this strategy.
"This company, through its words and images, told Black women that we were offensive in our natural state and needed to use their products to stay fresh," NCNW executive director Janice Matthews said in a press release. "Generations of Black women believed them and made it our daily practice to use their products in ways that put us at risk of cancer — and we taught our daughters to do the same. Shame on Johnson and Johnson."
The lawsuit calls for Johnson & Johnson to conduct a corrective marketing campaign which warns that its talcum powder products carry a risk of ovarian cancer.
"Without such corrective communications, it is certain that many Black women will remain unaware of the harm that J&J and its Powder Products have caused them until it is too late. It is clearly appropriate for this Court to enter an injunction requiring J&J to provide such corrective marketing," the lawsuit states. "Having thus intentionally marketed J&J Powder Products to Black women for use on genital areas, J&J now has a duty to tell the communities that it targeted about the risk of ovarian cancer they face as a result."
The case comes as Johnson & Johnson faces an increasing pace of trials in the coming months, over it's failure to warn about the talcum powder ovarian cancer risk. In addition to several state court trials that are already underway, or scheduled to begin, the company is expected to start facing a series of early trial dates in the federal court system starting April 2022.
Based on the types of massive damage awards that have been returned by juries in earlier trials that began before the COVID-19 pandemic shut down most of the U.S. court system, Johnson & Johnson is bracing for massive liability exposure, since it has been unable to consistently defend the safety of its products or actions in court.
Recently, the multinational corporation has suggested during talcum powder settlement negotiations that it may attempt to spin off a new entity that would carry the liabilities associated with Johnson's Baby Powder and Shower-to-Shower, then place that company into bankruptcy. However, a number of legal experts and courts have already suggested such a plan is not likely to allow the company to do anything more than delay compensating women injured by their products.
Following recent settlements involving Roundup, opioids and other mass tort litigation, it is widely expected that any Johnson & Johnson talcum powder settlement may ultimately involve tens of billions in payouts in the next few years.
"*" indicates required fields