Worldwide Talcum Powder Recall Should Be Issued By J&J, According to Global Coalition
July 21, 2020
By: Irvin Jackson
More than 170 consumer watchdog groups, universities and environmental organizations are calling for Johnson & Johnson to end sales of talcum powder products worldwide, due to the risk of cancer and asbestos contamination in talc-based Johnson's Baby Powder.
Organizations from more than 51 countries sent a letter (PDF) this month to Alex Gorsky, the Chairman and Chief Executive Officer (CEO) of Johnson & Johnson, requesting that the company remove all talc-based baby powder products from the global market. The group includes the Sierra Club, Greenpeace USA, U.S. PIRG, Emory University and Black Women for Wellness.
The letter came about a week after a Missouri appeals court upheld a trial verdict in favor of women who said they developed ovarian cancer due to talcum powder use. In addition, the court ordered Johnson & Johnson to pay $2.1 billion in damages, finding that there was sufficient evidence to support the jury findings that Johnson & Johnson disregarded the safety of consumers despite the company's knowledge that talcum powder may cause ovarian cancer.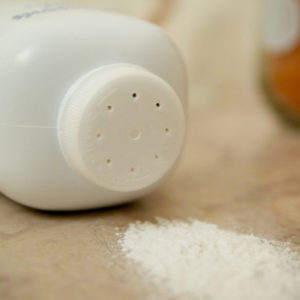 The request for a global talcum powder recall comes about two months after Johnson & Johnson announced it will no longer sell Johnson's Baby Powder products in North America. Although the company announced on May 19 that it would withdraw talcum powder from the market in the United States and Canada, it is expected to continue selling the talc-based products in other countries across the globe.
Johnson's Baby Powder first hit the market in 1894, and became a symbol the company used for more than 100 years. However, current sales have dropped to only 0.5% of Johnson & Johnson's U.S. Consumer Health department's business, and the company faces nearly 20,000 Baby Powder lawsuits brought by women who indicate they developed ovarian cancer, mesothelioma or other injuries after regularly applying the talc-based powder for feminine hygiene.
In thousands of talcum powder lawsuits filed in courts throughout the United States, Plaintiffs allege that Johnson & Johnson knew for decades about the potential link between talc and cancer, yet withheld information and warnings from consumers and continued to promote the products for use by adult women.
The groups behind the letter say once Johnson & Johnson found out its products could cause cancer, they began marketing them to women of color.
"Instead of warning consumers about possible health risks, internal J&J documents show that your company instead doubled down on aggressively marketing its talc-based baby powder to women of color, distributing free samples in Black churches and advertising on Spanish-language radio," the letter notes. "An internal J&J memo from 1992 acknowledged the potential links to cancer, while simultaneously recommending increased marketing to African American and Hispanic women."
The letter calls for Johnson & Johnson to halt sales of talc-based Baby Powder worldwide, and to recall and safely dispose of remaining inventory in the United States and Canada.
Baby Powder Cancer Lawsuits
Johnson & Johnson currently faces about 20,000 Baby Powder lawsuits and Shower-to-Shower lawsuits pending nationwide, each involving similar allegations that exposure to talc and asbestos particles contained in the popular products resulted in the development of ovarian cancer, mesothelioma and other injuries.
Given common questions of fact and law presented in talcum powder complaints filed by women in U.S. District Courts nationwide, all federal cases have been centralized before U.S. District Judge Freda Wolfson in the District of New Jersey, as part of an MDL, or multidistrict litigation
While Judge Wolfson did limit some of the opinions that may be presented by the plaintiffs' experts at trial, general causation testimony that Johnson & Johnson's talcum powder can cause cancer based on epidemiological studies will be allowed in the cases, putting thousands of individual cases one step closer to trial.
Over the coming months, it is expected Judge Wolfson will establish a "bellwether" process in the federal court system, where a small group of representative cases will be selected for early trial dates to help gauge how juries may respond to evidence and testimony that is likely to be repeated throughout thousands of claims.
Facing the prospects of thousands of individual cases that may go before juries nationwide in the coming years, it is expected Johnson & Johnson will face substantial pressure to consider negotiating talcum powder settlements for women diagnosed with ovarian cancer. However, to date, the manufacturer has maintained that it intends to defend the claims at trial.
Francis

March 7, 2023 at 8:04 pm

I used Johnson baby power for many years. I have prostate cancer, and Parkinson's disease. I put it in my shorts every morning, and sometimes under my arms. It would make a cloud of dust and I would breathe it in. I don't know it it hurt me , but I have Parkinson's disease and prostate cancer. Could it have caused it?
"*" indicates required fields