J&J Challenges Talcum Powder Jury Verdict of $417M in Ovarian Cancer Case
September 20, 2017
By: Austin Kirk
After a California jury indicated that Johnson & Johnson should be ordered to pay $417 million in damages to a woman diagnosed with ovarian cancer from talcum powder, which is at least the fifth massive verdict returned nationwide, the manufacturer has filed a motion seeking to set aside the judgment and obtain a new trial.
Johnson & Johnson currently faces more than 5,000 of Johnson's Baby Powder lawsuits and Shower-to-Shower lawsuits filed on behalf of women and families throughout the United States, each raising similar allegations that the company has withheld information about the link between ovarian cancer and talc contained in their products for years.
In August, an ovarian cancer lawsuit filed by Eva Echeverria resulted in a compensatory damage award of about $70 million, with another $347 million awarded for punitive damages, which were designed to punish Johnson & Johnson for recklessly disregarding the safety of consumers.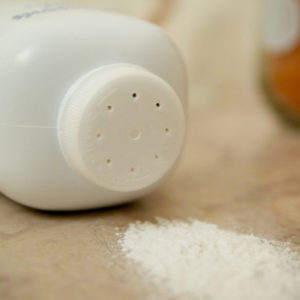 The verdict came following a series of multi-million dollar verdicts in similar cases that went to trial in Missouri state court, where separate juries have ordered Johnson & Johnson to pay $70 million in November 2016, $55 million in May 2016 and $72 million in February 2016. Each of those cases are currently pending on appeal.
On September 15, Johnson & Johnson filed a motion for a new trial (PDF) in this most recent case pending in Los Angeles County, California. The manufacturer argues that the trial was unfair due to "irregularity", jury misconduct, excessive damages and insufficient evidence to justify the verdict.
The motion seems to blame the jury's findings on everyone involved in the case, except for the company's own actions; including plaintiffs' attorneys, the court and even the jury itself. Johnson & Johnson claims that the jury improperly factored attorney fees into the verdict, and excluded dissenting jurors from deliberations on the amount of damages to be awarded.
Johnson & Johnson previously suggested that the massive verdicts in Missouri state court were an anomaly, and has pushed for trial dates in other venues. The even larger verdict returned by the California jury may be a sign of huge problems for the company, with some analysts suggesting that more big talcum powder damage awards are likely, due to the signs that juries find Johnson & Johnson's trial defense lacking in credibility.
With additional cases set for trial in the coming months, and several thousand cases centralized in a federal multi-district litigation (MDL) going through pretrial discovery and proceedings, the company may face increasing pressure to discuss ovarian cancer settlements for talcum powder users if they are not able to otherwise resolve the cases.
"*" indicates required fields