Cancer Risk From Tanning Beds Higher Than Expected: Study
October 10, 2011
By: Staff Writers
Researchers say that the risk of skin cancer from tanning beds may be much higher than previously expected. 
The ultraviolet rays given off by the typical tanning bed penetrate deeply into the skin and can cause significant damage according to the findings of a study published last week in the Journal of Investigative Dermatology.
The findings came the same week California enacted a ban on tanning bed use by minors, and as the FDA and other federal agencies struggle to come up with a solution that would protect minors from the risk of skin cancer.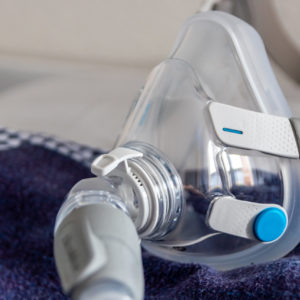 Did You Know?
Millions of Philips CPAP Machines Recalled
Philips DreamStation, CPAP and BiPAP machines sold in recent years may pose a risk of cancer, lung damage and other injuries.
Learn More
In recent years, there has been mounting evidence suggesting a link between tanning beds and skin cancer. Some studies have shown that use of tanning beds by young adults results in eight times the risk of developing melanoma, a deadly form of skin cancer once found mainly in the elderly, but which has increasingly become a problem for younger adults.
The latest study, conducted by researchers from the U.K., exposed a dozen volunteers to ultraviolet rays caused by tanning beds, known as UVA1 and a shorter wavelength ultraviolet rays, known as UVB. They found that UVA1 rays penetrated deep, to the basal layers of the skin, where they appeared to induce lesions known as thymine dimers. The power and duration were similar to those experienced by tanners, the researchers said.
The researchers concluded that tanning bed radiation may be more carcinogenic than the scientific community previously realized.
The American Cancer Society says that melanoma is diagnosed in about 69,000 Americans each year and causes about 8,650 deaths annually. Less dangerous, but more common, basal and squamous cell carcinomas affect more than one million Americans each year and cause about 2,000 deaths annually.
A study by the World Health Organization in July 2009, indicated that use of tanning beds before the age of 30 may increase the risk of skin cancer by 75%. As a result of the study, WHO reclassified ultraviolet radiation from tanning beds as a definite carcinogen . Previously, they were considered "probable" carcinogens.
There have been increasing calls for a ban on the use of tanning beds for children under the age of 18. In March, the American Academy of Pediatricians (AAP) called for such a ban and an FDA advisory committee made similar recommendations in March 2010.
The FDA reports that a growing number of children are counted among the ranks of tanning bed users, with nearly 10% going to indoor tanning businesses in 1999. The report also expresses concerns by some researchers that as many as 95% of indoor tanning customers are exceeding the recommended safe time in tanning beds.
Officials in California decided not to wait to see whether the FDA enacts a federal ban. On Sunday, Governor Jerry Brown approved a bill that makes it illegal for anyone under 18 to use an ultraviolet tanning device. It is the first state to enact such a ban. 
The law alters previous tanning bed restrictions which banned use by minors under the age of 14, but allowed 14-18 year olds to use the beds with a parental consent. The law will become effective on January 1, 2012.
"*" indicates required fields