Tanning Bed Use Linked to Burns, Eye Injuries, Fainting: Study
December 18, 2014
By: Martha Garcia
Amid growing concern over the link between skin cancer and tanning beds, a new study suggests that many people who are using indoor tanning facilities are also experiencing other injuries, such as burns, eye damage, and loss of consciousness. 
Researchers from the U.S. Centers for Disease Control and Prevention (CDC) indicate that more than 500,000 people are injured every year after using indoor tanning beds or booths, requiring treatment at a hospital emergency room (ER).
The study was published in the journal JAMA Internal Medicine on December 15, and is the first national study to offer estimates on indoor-tanning related injuries treated in U.S. hospital ERs.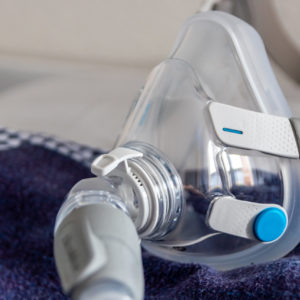 Did You Know?
Millions of Philips CPAP Machines Recalled
Philips DreamStation, CPAP and BiPAP machines sold in recent years may pose a risk of cancer, lung damage and other injuries.
Learn More
Lead author of the study, Gery P. Guy, Jr., PhD, said tanning can cause severe burns to the skin, eyes and cause patients to lose consciousness, requiring medical attention. Data on the injuries was taken from the National Electronic Injury Surveillance System-All Injury Program (NEISS-AIP) taken during 2003 to 2012, at 66 NEISS hospital ERs.
Most of the tanning bed injuries involved first or second degree skin burns. Burns like this may eventually cause skin cancer or other health risks later in life. Previous studies indicate that one in every 20 cases of melanoma, the most serious type of skin cancer, is caused by tanning beds.
More than six percent of people had eye injuries involving redness, burns and eye damage from intense ultraviolet (UV) light exposure, which may lead to cataracts and eye melanoma later on. Some experienced inflamed corneas or foreign objects embedded in the eye.
Ten percent of injuries involved someone fainting during tanning or immediately after getting up. Some fainting spells led to head injuries and broken bones.
The unintentional injuries were nonfatal, but were commonly caused in a public setting, like a tanning salon, as opposed to a booth in their own homes. Most of the patients were treated in the ER, then released without being admitted to the hospital.
Some of the patients fell asleep in the tanning beds, resulting in burns. Researchers were especially interested by this since most tanning beds have timers, leading them to believe the timers were overridden or broken.
UV Radiation Concerns
Indoor tanning devices emit high levels of UV radiation, more than people receive from sun exposure, experts say. UV radiation exposure increases the risk of skin cancer later in life.
A World Health Organization decision in 2009 to list tanning bed UV light as a known carcinogen prompted the FDA to consider tougher warning requirements.
More than 80% of the injuries were found in female patients and nearly 80% were white. A study published last year revealed young white women are more prone to ignore the risks of indoor tanning, placing them at unnecessary risk for cancer and even death. The study also revealed a 30% increase in tanning bed use by women.
The CDC recommends people avoid indoor tanning. In addition to the melanoma risks, a study published in 2012 concluded indoor tanning may be responsible for more than 17,000 cases of non-melanoma skin cancer each year. Simply using a tanning bed before the age of 30 increases a person's risk of melanoma by 75%.
Overall, researchers said despite the injuries, indoor tanning injuries decreased from more than 6,000 in 2003 to about 2,000 in 2012. However, they believe the injury numbers were underestimated since many people treat a severe sunburn with aloe vera gel, moisturizer and Tylenol without going to the ER.
"*" indicates required fields