Taser Chest Shot May Have Caused Death for Teen
August 14, 2013
By: Irvin Jackson
An 18-year-old graffiti artist has died after being shot in the chest with a Taser weapon in Miami Beach, renewing the ongoing debate about the risks associated with Tasers and whether they are over used by law enforcement.  
Israel Hernandez-Llach was shot with a Taser carried by a Miami Beach police officer and died last week. He was reportedly shot in the chest after he was confronted by officers while putting his "tag" on a boarded up storefront.
Witnesses say Hernandez-Llach, 18, led police on a 10-minute chase before he was shot with the Taser. Reports suggest that the officers celebrated after the weapon subdued Hernandez-Llach and gave each other high-fives while he lay in the street.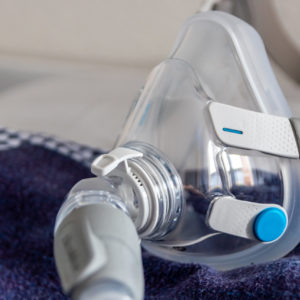 Did You Know?
Millions of Philips CPAP Machines Recalled
Philips DreamStation, CPAP and BiPAP machines sold in recent years may pose a risk of cancer, lung damage and other injuries.
Learn More
In recent years, concerns have been raised about widespread use of Taser guns by police offers throughout the country and whether they are used too often. In this case, critics have voiced concerns that spray painting graffiti on an abandoned building was not enough justification for officers to choose to stun Hernandez-Llach. However, police claim that when he was cornered, Herndandez-Llach rushed forward toward the officers, resulting in him receiving a Taser chest shot.
The officer who fired at Hernandez-Llach has been identified as Jorge Mercado, who has been on the force for 13 years. He has been placed on paid administrative leave while the shooting is investigated. The exact cause of Hernandez-LLach's death is still being investigated.
In a report by NBC News, Dr. Douglas Zipes has suggested that Hernandez-Llach may have fallen forward after being stunned, pushing the two taser barbs fired into his chest closer to his heart.
Zipes is a cardiologist and professor from the Indiana University School of Medicine, and he has been critical of Taser weapons in the past. In May 2012, Zipes published a study in the medical journal Circulation that claimed the electrical charge caused by Taser guns can cause irregular heart rhythms and cardiac arrest.
Concerns About Heart Risks from Taser Shots to Chest
Taser International has vigorously defended the safety of their weapons, challenging many media reports in recent year that have linked deaths to the use of Taser weapons. The manufacturer has maintained that there is no evidence that Tasers pose a heart risk when used reasonably.
In 2009, Taser International issued new recommendations to the weapon's training manual, suggesting that officers should not directly aim for the chest. At that time, the company suggested that the warning against Taser chest shots was issued to help limit liability exposure, as the possibility of someone having a cardiac arrest after being shot with a Taser could put the manufacturer and police department in the difficult role of having to determine whether the stun gun was a contributing factor.
In October 2011, the New York Civil Liberties Union (NYCLU) released a report that estimated 15% of Taser shootings examined were clearly inappropriate, routinely being used on subjects who were unarmed and posed no physical threat. In addition, more than a third of the cases examined by the NYCLU involved multiple or prolonged shocks, and in 27% of the incidents police officers shot the Taser in the victim's chest.
Amnesty International released a report in 2008, calling for police departments throughout the United States to stop using Taser guns or to strictly limit their use to life-threatening situations. The human rights group linked 334 deaths to the use of Taser guns between 2001 and August 2009, noting that 90% of Taser deaths examined involved people who were unarmed and did not appear to present a serious threat to the officers.
The art community in Miami Beach has been in an uproar over the teen's death, saying there was no way the graffiti artist could have been considered a threat.
"*" indicates required fields