Deaths Involving Police Taser Use Disproportionately Impact Black Americans, Reuters Reports
June 23, 2020
By: Irvin Jackson
Amid rising questions about the racial inequities of police force used nationwide, a recent investigative report reveals that black Americans disproportionately suffer fatal injuries from police Taser use, often due misuse or overuse of the stun guns.
According to a Reuters' investigative series published last week, "Shock Tactics", at least 1,081 deaths have been linked to police use of Tasers, most of which occurred between 2000 and 2018. Of those, 32% of the individuals were black, even though African-Americans make up only 14% of the U.S. population. By comparison, only 29% of the deaths involved white individuals, even though they make up about 60% of the population.
Reuters looked at records for 1,005 of the police Taser deaths and found that about a quarter of those who died suffered from mental illness or a neurological disorder, 90% of the victims were unarmed at the time, and in more than 400 encounters, Tasers were the only form of force used.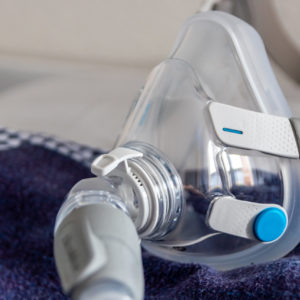 Did You Know?
Millions of Philips CPAP Machines Recalled
Philips DreamStation, CPAP and BiPAP machines sold in recent years may pose a risk of cancer, lung damage and other injuries.
Learn More
In many cases, police were called to help with a person suffering a mental health incident. However, instead of helping, police ended up killing that person.
Taser weapons, which fire two electrified darts into the target, delivering electric current meant to incapacitate them, have become increasingly popular as "non-lethal" weapons in recent decades. However, there has also been increasing concerns about the overuse of Tasers and the alarming number of deaths resulting from use of the "non-lethal" weapons.
In 2015, a Bureau of Justice Statistics report found that 81% of the more than 12,000 local police departments across the United States now authorize the use of what are known as conducted energy weapons (CEWS). In 2000, that number was only 7%.
According to Reuters, that number is now closer to 94%. Smaller departments have driven the largest increases in Taser use in recent years, with 79% of them using stun guns as of 2013, compared to 56% in 2007. While 90% of cities with populations of more than 250,000 use Tasers, some major cities, including Boston and Detroit, have not authorized their use.
By comparison, only 71% of police departments require officers to wear protective armor at all times, only 68% require in-car video cameras, and just 32% require body-worn cameras as of 2013.
The report comes as new questions have been raised in recent weeks about police brutality and overuse of force in general throughout the U.S., in the wake of the death of George Floyd, a black Minneapolis man who died after a police officer held his knee on Floyd's neck for nearly nine minutes. The death sparked national outrage, worldwide protests, and an ongoing national conversation about police brutality, systemic racism, and the use of force.
The disproportionate number of deaths among black Americans is unexplained, but the statistics come at a time when many say the police use of force against blacks overall is equally disproportionate. Reuters found that in many cases, police used Tasers in situations expressly recommended against by the manufacturer and their own agencies' rules, such as when someone is already restrained or in a vehicle. In addition, they often use a "drive" feature in the devices to continue delivering painful shocks even after the person has already been stunned.
Some past studies have found that police are faster to assume an African American man has a gun, even when they do not, and other studies have indicated that white Americans assume an African American man with a neutral expression on his face is exhibiting signs of anger and aggression. In addition, some studies indicate police assume black children are several years older than their actual age.
Taser International, the manufacturer of the weapons, has maintained that the shock delivered by the Taser is not life threatening, and has said only a couple dozen deaths at most can be attributed to the weapons. However, as early as 2008, Amnesty International released a report, calling for police departments throughout the United States to stop using Taser guns or to strictly limit their use to life-threatening situations. The human rights group linked 334 deaths to the use of Taser guns between 2001 and August 2009, noting that 90% of Taser deaths examined involved people who were unarmed and did not appear to present a serious threat to the officers.
In October 2011, the New York Civil Liberties Union (NYCLU) released a report that estimated 15% of Taser shootings examined were clearly inappropriate, routinely being used on subjects who were unarmed and posed no physical threat. In addition, more than a third of the cases examined by the NYCLU involved multiple or prolonged shocks, and in 27% of the incidents police officers shot the Taser in the victim's chest, which some reports suggest could increase the risk of fatal heart injuries.
"*" indicates required fields