Tasers Overused and Misused by New York Police: Report
October 24, 2011
By: Staff Writers
Most Taser gun use by New York police departments fail to meet the appropriate criteria for when officers should shock suspects, with 15 percent of Taser shootings being clearly inappropriate, according to the findings of a new report. 
The New York Civil Liberties Union (NYCLU) released a report on Taser overuse and misuse (pdf), which highlights some disturbing trends, including minimal oversight and many cases of outright police brutality involving use of the weapons.
According to the report, officers routinely use Taser weapons to shock subjects who were unarmed and posed no physical threat. In addition, officers rarely issued any kind of verbal warning before firing their Taser weapons.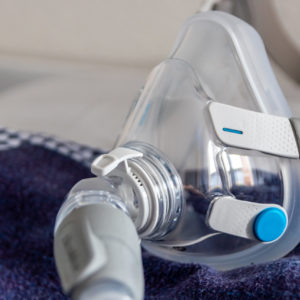 Did You Know?
Millions of Philips CPAP Machines Recalled
Philips DreamStation, CPAP and BiPAP machines sold in recent years may pose a risk of cancer, lung damage and other injuries.
Learn More
The NYCLU report looked at 851 incident reports involving Taser user from eight police departments, and judged them with 10 different police departments' Taser use policies.
"These records show that officers misuse and overuse these weapons, resorting directly to Tasers rather than less intrusive police tactics to calm, subdue or arrest people they encounter," NYCLU concluded. "While some studies tout the benefits of Tasers as a tool for law enforcement, the absence of sound policy, training and guidelines to direct the powerful weapons' proper, lawful use contributes to this disturbing pattern of misuse and overuse and puts the state's residents and visitors at unnecessary and unjustifiable risk."
Among their findings the NYCLU determined that about 60% of all Taser incident reports examined did not meet the criteria for when a Taser should be used, and in 15% of those cases the use of the weapon was clearly inappropriate.
Unarmed and nonaggressive subjects were frequently shot with Taser weapons, with some suspects already handcuffed or restrained. In other cases, the suspects were only verbally noncompliant with a police order or passively resistant, which are cases that do not fit criteria for firing a Taser on them. Only 15% of the cases examined actually involved individuals who were armed.
More than a third of the cases examined involved multiple or prolonged shocks with the Taser weapons, and in 27 percent of the incidents police officers directly shot the Taser into the victim's chest, against the 2009 recommendations of Taser International, the manufacturer, which instructed law enforcement agencies to avoid administering shocks to the chest in order to avoid causing heart problems.
The researchers also found that the subjects were shocked without verbal warning in 75% of the incidents examined. Half of the police jurisdictions looked at did not require a warning before shooting a Taser gun.
In 40 percent of the cases, Tasers were used against at-risk subjects like children, the elderly, the mentally ill, the physically infirm or subjects that were drunk. In 30% of those cases, the subject was mentally disturbed and was involved in no criminal activity at the time. In all of the incidents where police recorded the race of the target, 58% of those stunned were African Americans or Latinos.
Taser stun guns are designed to incapacitate neuromuscular function by delivering a shock that uses Electro-Muscular Disruption technology. Many law enforcement agencies have deployed the weapons to allow police to incapacitate someone who poses a threat, but there have also been a number of reports highlighting the overuse and abuse of Taser weapons, which can have fatal consequences.
Taser International has defended the safety of their stun guns, maintaining that they deliver non-lethal force and that studies show no risk of cardiac arrest if the device strikes the chest, despite its 2009 warning to police agencies not to shoot subjects there.
A number of law enforcement officials have criticized the contradictory stances and pointed out that officers were previously told to target "center mass" or the trunk of the body, when firing either Taser weapons or actual firearms. The NYCLU report criticized law enforcement agencies for relying on the weapons' manufacturer to steer law enforcement policies.
"Most departments queried rely solely on training materials prepared by the weapon's manufacturer, Taser International — a widely-condemned approach that fails to fully prepare officers for when and how to deploy Tasers," the reports states.
The NYCLU is calling for law enforcement agencies to develop their own use-of-force policies and Taser use guidelines in accordance with recognized law enforcement expert recommendations. The group calls for these guidelines to be universal and coordinated between agencies. They also call for state government and local law enforcement agencies to require accurate reporting and monitoring of Taser use.
Scott

May 7, 2016 at 10:14 pm

The company advised not to use test shots,Also claim they all been shot with taser for 5 sec,I believe they should work out get there heart pumping jog for a 1/2 mile then get shot for 15-20 sec then tell me its a 100℅ safe.They generate $200 mill in rev and 1 became a $40 mill millionaire.Take that to the bank
"*" indicates required fields