Recovery From Mild Traumatic Brain Injuries May Take Longer Than Previously Believed: Study
April 01, 2020
By: Martha Garcia
Recovering from a mild traumatic brain injury takes longer than two weeks for most patients, according to the findings of a new study that raise questions about the current recovery guidelines.
In a report published in the March 2020 issue of the Clinical Journal of Sport Medicine, researchers from New Zealand indicating that less than half of all individuals with mild sports-related head injuries recover within the first two weeks, suggesting that the currently recommended rest time for recovery from mild traumatic brain injury (mTBI) should be extended.
The study was conducted on nearly 600 patients at the New Zealand Sports Concussion Clinic, involving individuals who suffered a mild concussion within 14 days of going to the clinic were they were assessed and managed using standardized protocol, which consisted of relative rest followed by controlled cognitive and physical loading.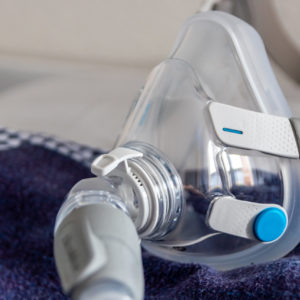 Did You Know?
Millions of Philips CPAP Machines Recalled
Philips DreamStation, CPAP and BiPAP machines sold in recent years may pose a risk of cancer, lung damage and other injuries.
Learn More
Mild traumatic brain injury can result from a mild to severe bump, blow, or jolt to the head, much like a typical concussion. It can involve loss of consciousness, dizziness, headache, fatigue, blurred vision or vomiting.
Head trauma can have long lasting health and mental health affects to a person's life, ranging from behavioral changes to cognitive impairment. Studies have linked head injuries to increased risk of suicide, dementia later in life, and even a higher risk of going to prison.
The clinic recovery program focuses on 48 hours of relative rest, avoiding mental and physical tasks that could aggravate the head injury. Then patients gradually increase tasks. Reassessment is performed 14 days after injury with initiation of an active rehabilitation program. Then patients are assessed every two weeks until full clinical recovery.
According to the study's findings, only 45% of patients, fully recovered from mild traumatic brain injury within two weeks. It took about four weeks for 77% of patients to fully recover and eight weeks for most of patients, or 96%, to recovery fully after sports related head injury. Some patients took longer than eight weeks to fully recover.
Researchers saw no significant difference in recovery time between age groups. However, females took longer to recover than males.
Additionally, participants with "concussion modifiers," such as history of migraines or mental health issues, had an increased recovery time. Similarly, patients who took longer to see a doctor or be treated from when they suffered the injury also had longer recovery times.
However, the study data indicated active rehabilitation results in high recovery rates after mild head trauma.
The current concussion guidelines from the global Concussion in Sports Group (CISG) indicate all sports related concussions should resolve within 10 days or less. United States guidelines call for follow-up care from a doctor after the emergency room visit, then a plan for gradual return to activities such as school and play when the patient is fully recovered. Each person should be evaluated individually.
The findings of the new study challenged current perceptions that most people with mTBI recover within 10-14 days and age is a determinant of recovery rate. However, a study published in 2015 indicated patients who followed guidelines for traumatic brain injury recovery did not have better recovery times than patients who didn't follow the recommended time frames and recovery guidelines.
Researchers believe the data reflects a "natural recovery timeline" for patients with sports related mild traumatic brain injury.
"*" indicates required fields