Teen E-Cigarette Use Increased Three-Fold in 2014: CDC
April 17, 2015
By: Martha Garcia
New research suggests that teen use of electronic cigarettes, or e-cigs, is not only on the rise, but tripled last year, with millions of high school and middle school students using the potentially dangerous devices. 
The U.S. Centers for Disease Control and Prevention (CDC) recently released the data from the 2014 National Youth Tobacco Survey, which compared estimates of the prevalence of youth tobacco use with national data. The report highlights the number of teens using e-cigs, finding that the number tripled last year, while the rate of teens smoking conventional tobacco cigarettes has declined.
The recent increase placed e-cigarettes as the most popular tobacco product for high schoolers; a ranking that concerns many. Approximately 2 million high school students use e-cigarettes in the United States and e-cigarettes are also the most frequently used form of tobacco by middle schoolers as well.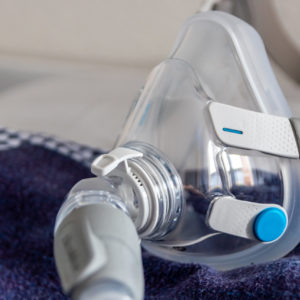 Did You Know?
Millions of Philips CPAP Machines Recalled
Philips DreamStation, CPAP and BiPAP machines sold in recent years may pose a risk of cancer, lung damage and other injuries.
Learn More
The results have many critics saying the decrease in tobacco cigarettes is directly a result of teens turning more to e-cigs. CDC director Tom Frieden calls the overall trend "deeply alarming," but rejects the idea of e-cigs as a driver from conventional smoking.
No matter the case, the data reveals a large number of teens are using tobacco products for the first time in a generation. This is a tide many hoped to turn with the increased CDC antismoking campaign.
A CDC report published in 2014 voiced concerned regarding the rising trend of teens using e-cigarettes predicting much of what this new study has determined, e-cigarette use is leading to a new generation of tobacco use.
The report also revealed hookah smoking has more than doubled among teens during 2014 as well. Public health officials say the increasing trend has many trying to keep up with the fast changing habits of teens nationally.
The high increase in e-cigarette smokers is a drastic contrast to the low figures seen four years ago in the teen tobacco market.
The CDC report also revealed high school students reported using a variety of tobacco products in the last 30 days, including e-cigarettes and traditional cigarettes.
E-Cig Health Concerns
Regardless of the form of tobacco use, nicotine side effects and addiction are still the primary concern. A Norwegian study published recently concluded the health side effects of nicotine from e-cigarettes is the same as that of traditional cigarettes. The health risks are similar and include, cardiovascular and respiratory side effects, and increased risk of addiction.
A study published last year revealed flavorings may pose a risk to respiratory health when inhaled, The wide range of harmful chemicals are designed to be released as an ultra-fine aerosol that penetrates deeply into the lungs.
Research concerning e-cigarettes is still being conducted to determine the long-term effects of e-cigarettes. Many studies have shown a wide array of varying outcomes and negative side effects.
A Japanese study published late last year revealed some brands of e-cigarette devices release ten times the amount of cancer-causing chemicals, including formaldehyde, acetaldehyde and acrolein.
While the FDA has not implemented any rules concerning prohibitions on e-cigarettes nationally, many areas have enacted laws concerning the products. New York banned the use of e-cigarettes in restaurants and other public places. Many other states have banned the sale of e-cigarettes to minors and California health officials issued a statement calling e-cigarettes a major health risk.
Of major concern regarding teen use and accessibility of e-cigarettes is the wide advertising of the products, including using celebrities and t.v. ads, ads that have been banned since Nixon's administration. Other tactics include offering e-cigarettes in a wide array of candy-like flavors to entice teens to use the products.
Under the FDA's proposed rules concerning the products, no prohibition would be established concerning advertising or selling e-cigarettes in flavors that might appeal to children. This has many critics calling on the FDA to consider banning flavors.
"*" indicates required fields