Prescribing Narcotic Painkillers To Children Increases Risk of Future Abuse: Study
November 06, 2015
By: Martha Garcia
New research suggests that teens prescribed narcotic painkillers may have a higher chance of abusing those drugs when compared to those who did not receive the medications as a youth. 
In a study published in the November issue of the medical journal Pediatrics, researchers found that legitimate narcotic painkiller prescriptions before high school graduation was associated with a 33% increase in the risk of future opioid misuse or abuse after high school.
The research is the first of its kind to measure teen risk of abusing prescription opioid drugs, involving a survey of more than 6,000 high school seniors in private and public schools. Researchers asked the students about legitimate opioid prescription use associated with a painful condition by 12th grade, and asked about misuse of opioids. Teens were also surveyed on their basic history of drug use and attitudes toward illegal drugs.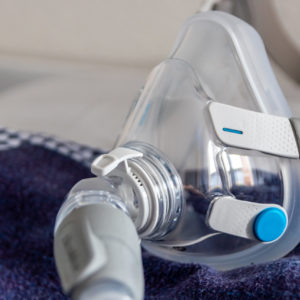 Did You Know?
Millions of Philips CPAP Machines Recalled
Philips DreamStation, CPAP and BiPAP machines sold in recent years may pose a risk of cancer, lung damage and other injuries.
Learn More
The data was a part of the Monitoring the Future study which has been administered since 1975 via questionnaire form in high school classrooms in 48 states. A total of 130 public and private schools are included each year.
The study found that teens who took prescription opioids during adolescence had a 33% higher risk of abusing the narcotic painkillers by the age of 23.
Researchers found the association and increased risk was also among teens who had little or no history of drug use and had a strong disapproval of illegal drug use at the initial survey time in high school. Surprisingly, despite the disapproval of drug use, if the teen had used the prescription painkiller in high school they were more likely to abuse it later.
Teens were surveyed whether they used any narcotic painkiller other than heroin, including, Vicodin, Norco, OxyContin, Roxycodone, Lortab, Percocet, Ultram, methadone, codeine, Demerol and morphine. They were asked if they used the opioids to get high, to relax, to relieve tension or to feel good.
Narcotic Painkiller Problems Increasing
The findings come amid recent findings of other research that suggest some narcotic painkiller abuse among adults may be down, but that overdose deaths by opioids has increased. Recent studies have shown opioid painkiller use has more than doubled over the past decade.
A position statement issued by the Academy of Neurology in 2014 called for new opioid dosing guidelines and best practices to be instituted to reduce narcotic painkiller abuse. The statement called on doctors to refer chronic pain patients to a specialist if they are taking daily high doses of opioids.
The findings of the new study appear to back up this position, revealing it may not be beneficial to prescribe narcotic painkillers to teens based on the likelihood of abuse. Researchers said this may cause doctors who treat pediatric patients with painful conditions to change their risk/benefit considerations, possibly being more cautious of giving future prescriptions to teens.
A CDC report issued last month revealed doctor's prescribing habits of opioid drugs often contribute to the increasing numbers of narcotic painkiller overdose deaths.
Until this study, no estimates of the risk of abuse for adolescents was available for opioid use. Along with cautious prescribing, researchers are also calling for education and prevention efforts for those who may need the opioid prescriptions.
"Clinic-based education and prevention efforts have substantial potential to reduce future opioid misuse among these individuals, who begin opioid use with strong attitudes against illegal drug use," said lead author Dr. Richard Miech.
The study was funded by the National Institute on Drug Abuse.
"*" indicates required fields