Study Finds Link Between Teens With Mental Disorders, THC, Vaping and Serious Lung Injuries
May 22, 2020
By: Martha Garcia
The findings of a new study indicates that teens with a history of attention-deficit hyperactivity disorder (ADHD) or other behavioral and emotional disorders may be more likely to develop serious and potentially life-threatening vaping-associated lung damage, known as EVALI, which has resulted in deaths and serious injuries nationwide.
In a report published this week in the medical journal JAMA Pediatrics, researchers at the U. S. Centers for Disease Control and Prevention (CDC) indicate that teens with ADHD are four times more likely to develop e-cigarette or vaping associated lung injury (EVALI).
Researchers used data for more than 2,100 patients included in a cross-sectional study of national surveillance data reported to the CDC during a 2019 EVALI outbreak, which resulted in nearly 3,000 cases of severe lung injury linked to vaping, as well as at least 60 deaths.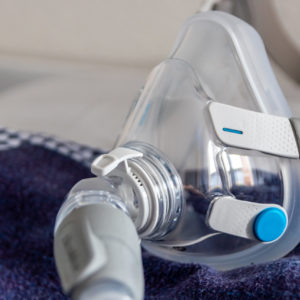 Did You Know?
Millions of Philips CPAP Machines Recalled
Philips DreamStation, CPAP and BiPAP machines sold in recent years may pose a risk of cancer, lung damage and other injuries.
Learn More
As teens and adults began suffering from lung problems after vaping, officials struggled to find a source, but determined that a potential cause of the respiratory injury was vitamin E acetate, which was often used in vaping products containing tetrahydrocannabinol (THC).
During the new study, 360 teens, 859 young adults and 936 adults were hospitalized or died due to EVALI.
Roughly 60% of teens who were diagnosed with EVALI vaped and 80% used e-cigarettes containing THC. About half of teens used both types of vaping products.
According to the findings, teens with mental, emotional, or behavioral disorders were more likely to vape and develop EVALI. Teens with ADHD, specifically, were almost four times more likely to get EVALI than young adults and adults.
The findings come after a study published in April indicated roughly 65% of all EVALI patients suffered from at least one mental health condition.
Teens were also more likely to to develop EVAL if they had asthma. Researchers found that roughly 44% of teens who had EVALI also had a history of asthma, compared to only 28% of adults.
Researchers noted some specific symptoms of the lung injury illnesses occurred more frequently in teenagers as well. Teens experienced gastrointestinal and constitutional symptoms in 90% and 97% of the cases of EVALI, respectively. Only about 75% of adults experienced gastrointestinal symptoms and 94% experienced constitutional symptoms.
Teens were more likely to use informal, or illegal sources to obtain both nicotine and THC for vaping. Nearly 96% of teens with EVALI got their THC from informal sources, while about 50% of teens with EVALI received the nicotine from an informal source.
Only about 20% of young adults who had EVALI received the nicotine from informal sources. However, about 87% received their THC products from illegal sources. Among adults, about 24% received their nicotine and 75% received their THC from informal or illegal sources.
Researchers concluded that teens who developed vaping associated lung injury were more likely to have ADHD, have a history of asthma, and have a history of other mental, emotional, and behavioral disorders.
While there is no definitive cause and effect between mental health and vaping, it may be teens who suffer from ADHD or other mental health issues may be more likely to turn to vaping, thus predisposing them to the likelihood of developing EVALI, the researchers noted.
"Public health and clinical professionals should continue to provide information to adolescents about the association between EVALI and THC-containing e-cigarette or vaping product use, especially those products obtained through informal sources, and that the use of any e-cigarette or vaping product is unsafe," the researchers determined.
"*" indicates required fields