Tesla Autopilot Lawsuit Claims Driving System Contributed to Death of Teen
July 07, 2021
By: Russell Maas
Tesla faces a wrongful death lawsuit filed by a California family, alleging that their 15-year-old son was killed in a 2019 crash when the autopilot system in the electric vehicle failed.   
Benjamin Maldonado, the boy's father, filed a complaint against Tesla in Alameda County Superior Court of California, alleging Tesla is partially at faulty for the death of 15-year-old Jovani Maldonado after the Model 3 failed to slow down until a fraction of a second before the crash, according to a report by The New York Times.
The fatal Tesla autopilot accident occurred on August 24, 2019, on I-880. It involved a Tesla Model 3 and the Maldonado family's Ford Explorer. According to court documents, Maldonado was driving his two sons back from a soccer tournament when a truck in front of them slowed. As Mr. Maldonado used his turn signal to switch lanes, a Tesla Model 3 doing 70mph on autopilot struck the rear of Maldonado SUV, causing him to lose control.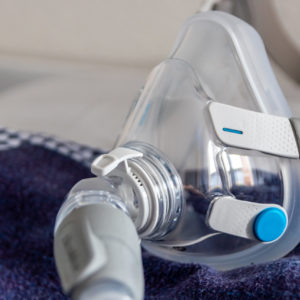 Did You Know?
Millions of Philips CPAP Machines Recalled
Philips DreamStation, CPAP and BiPAP machines sold in recent years may pose a risk of cancer, lung damage and other injuries.
Learn More
Maldonado's son, Jovani, was in the front passenger seat and not wearing his seat belt at the time of the crash. He was ejected from the SUV after it slammed into a barrier. Jovani was found lying face down on the shoulder of Interstate 880 and was transported to Stanford Medical Center where he died shortly after.
In a video clip of the accident recorded by the Tesla forward-looking cameras, Mr. Maldonado engages his turn signal, which flashes at least five times as the SUV makes the lane change. In the video, it shows the Tesla Autopilot traveling at 69mph and briefly increasing to 70mph, just before attempting to brake within a second of impact.
Maldonado claims the Tesla autopilot is defectively designed and failed to react to traffic conditions, contributing to the death of Jovani, according to the report.
The lawsuit marks the latest in several high profile autonomous vehicle accidents since the technologies hit public roadways.
Last year, the Nation Transportation Safety Board (NTSB) concluded a more than year-long investigation into a March 23, 2018 crash. The accident killed a 38-year-old driver, who suffered multiple blunt-force injuries after his 2017 Tesla Model X P100D electric SUV, on autopilot, entered an exit ramp and struck a damaged and nonoperational crash attenuator at 71 mph.
The NTSB determined Tesla made misleading claims that its vehicles were "self-driving", when really the vehicles are only equipped with an advanced driver assistance system. The board concluded the misleading claims caused drivers to become over-reliant on the feature, which has been implicated in at least 14 potentially fatal crashes.
While many auto experts have claimed autonomous vehicles offer a variety of benefits and could drastically reduce distracted driving errors, which make up approximately 94% of all automobile accidents, NHTSA officials warn these technologies present new and unique risks to motor vehicle safety, because they fundamentally alter the nature of motor vehicles and their operation. This means new, unexpected safety issues may arise from decisions by software algorithms trying to analyze data in real time to determine the appropriate vehicle response.
As part of an effort to proactively monitor and detect potentially dangerous design defects, the U.S. National Highway Traffic Safety Administration (NHTSA) issued a new Standing General Order on June 29, which will require automobile manufacturers to report all self-driving car crashes, which involve vehicles equipped with Automated Driving Systems (ADS) and Advanced Driver Assistance Systems (ADAS).
"*" indicates required fields