Tesla Model 3 Lawsuit Over Fatal Crash Caused By "Autopilot" Failure Removed to Federal Court
February 04, 2022
By: Russell Maas
Tesla faces a wrongful death lawsuit over problems with the Model 3 "Autopilot" system, alleging that the autosteer and traffic aware cruise control features failed to avoid a crash that left a California woman dead and her husband seriously injured.
The complaint (PDF) was originally filed by Derrick Monet in the Superior Court of California for Santa Clara county, on behalf of himself and the estate of his wife, Jenna Monet. However, the Tesla Model 3 lawsuit was removed to the federal court system this week by the electric car manufacturer.
Monet alleges that the Telsa Model 3 "autopilot" failed to live up to marketing and promotional statements made by the automaker, which advertises the vehicles with claims of full self-driving mode and promotes a false expectation that cannot be fulfilled due to defects of the Tesla Autopilot design.
Autopilot is a rapidly evolving Advanced Driver Assistance System (ADAS), which consists of many simultaneously working systems to steer, accelerate and apply the brakes of a vehicle automatically within its lane. While these technologies are expected to save thousands of lives, by avoiding driver errors that cause nearly all auto accidents, many of the technologies are new and may be prone to unknown programming errors.
The wrongful death lawsuit stems from a fatal Tesla autopilot crash that occurred on December 29, 2019, when the Monets were traveling on I-70 around 8:00am in the morning. According to the complaint, the 2019 Tesla Model 3 Autopilot system was activated, which Derek Monet was led to believe would auto steer the vehicle and engage other cruise control features. However, shortly enabling the autopilot features, the Model 3 crashed into the rear of a fire truck that was stopped in the left lane of I-70, which was on the scene of an earlier accident. His wife, Jenna, was pronounced dead at the scene from injuries sustained in the crash, while Derrick suffered severe injuries including nine fractures throughout his spine, neck, legs and ribs, forcing him to be discharged from the Air Force.
Monet alleges the Tesla autopilot failure was to blame for the crash, and that the vehicles automatic emergency braking (AEB) and auto steer features failed to react to approaching traffic conditions and threats, contributing to the death of Jenna.
The lawsuit alleges Tesla not only makes false promotions that its Model 3 vehicles is a Self-Driving vehicle, but also negligently designed the systems and failed to thoroughly test the components of its autopilot system before introducing it to customers. The lawsuit claims these omissions and deceptive marketing practices have left consumers to believe the vehicle does not require intervention or active supervision of the autopilots functionality, creating a hazardous, and in this case, life-threatening risk.
Specifically, Monet states Tesla is aware of several autopilot accidents caused or exacerbated by the lack of its regenerative braking systems and AEB, which are controlled by computers that can activate and deactivate them, whether or not the driver intervenes and presses the brake pedal.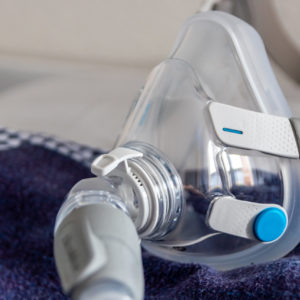 Did You Know?
Millions of Philips CPAP Machines Recalled
Philips DreamStation, CPAP and BiPAP machines sold in recent years may pose a risk of cancer, lung damage and other injuries.
Learn More
Monet states in the lawsuit "the lack of an effective Automatic Emergency Braking in their vehicles allowed a crash to occur that should have otherwise been avoided or reduced in severity" and that "Tesla falsely creates the expectation that the Tesla is capable of identifying and safely negotiating situations the car is simply not capable of."
The lawsuit presents claims of  intentional misrepresentation, negligence, fraudulent concealment, breach of warranty, strict liability and others.
Tesla Autopilot Lawsuits and Investigation
In July 2021, a similar Tesla autopilot failure resulted in another wrongful death lawsuit against the automaker, alleging Tesla was partially at faulty for the death of 15-year-old Jovani Maldonado after a Model 3 failed to slow down until a fraction of a second before the crash.
The U.S. National Highway Traffic Safety Administration (NHTSA) launched a Tesla autopilot investigation in August 2021, which outlined at least 17 injuries and one death linked to eleven separate crashes involving a Tesla electric vehicle veering off a roadway and striking other vehicles at emergency first responder scenes while the Autopilot and Traffic Aware Cruise Control were activated.
According to the NHTSA Office of Defects Investigation (ODI), most of the incidents occurred at night and all involved scene control measures, such as first responder vehicle lights, flares, an illuminated arrow board, and road cones, which could disrupt the auto-pilot functionality.
Officials announced the investigation will assess the technologies and methods used to monitor, assist, and enforce the driver's engagement with the dynamic driving task during Autopilot operation to determine the contributing circumstances which has allegedly caused the eleven reported crashes. The autopilot under investigation has been used in approximately 765,000 Tesla Model 3, Model S, Model X, and Model Y electric vehicles, according to officials.
"*" indicates required fields