Tesla Self-Driving Software Recall Issued To Correct "Rolling Stops" At Stop Signs
February 08, 2022
By: Irvin Jackson
Amid an ongoing on Tesla Autopilot crash investigation by federal safety regulators, the electric car manufacturer has announced a recall of Full Self-Driving software previously installed on nearly 60,000 vehicles, which may fail to bring the electric car to a complete stop at intersections.
The Tesla self-driving software recall was announced by the U.S. National Highway Traffic Safety Administration (NHTSA) on January 31, warning that the software may allow a "rolling stop" at stop signs, increasing the risk of an auto accident and injury.
Autopilot is a rapidly evolving Advanced Driver Assistance System (ADAS), which consists of many simultaneously working systems to steer, accelerate and apply the brakes of a vehicle automatically within its lane. While these technologies are expected to save thousands of lives by avoiding driver errors that cause nearly all auto accidents, many of the technologies are new and may be prone to unknown programming errors.
According to the recall, multiple model years of Tesla Model 3, S, X and Y contain a "rolling stop" functionality as part of a Full Self-Driving (Beta) software that could allow the vehicles to travel through an all-way stop intersection at upward of 5 miles per hour.
The Tesla rolling-stop feature was released through an over-the-air (OTA) firmware update to vehicles in certain populations in October 2020. Tesla told officials the Full Self Driving rolling-stop feature is designed with parameters that must be met before the vehicle can engage in the rolling stop, which include that the Tesla must already be traveling under 5.6 mph, no vehicles are detected near the intersection, no pedestrians or cyclist are identified by the sensors and cameras and others.
Despite the parameters set forth, the automaker received pushback from NHTSA officials in two meetings last month who suggested the rolling-stop feature breaks the law of all-way stop intersections. Following the NHTSA meetings, Tesla decided to issue a voluntary recall to disable the functionality.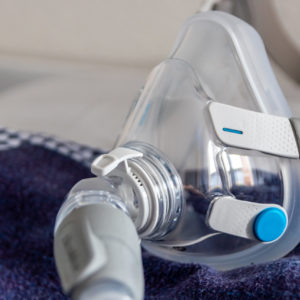 Did You Know?
Millions of Philips CPAP Machines Recalled
Philips DreamStation, CPAP and BiPAP machines sold in recent years may pose a risk of cancer, lung damage and other injuries.
Learn More
The Tesla software recall impacts approximately 53,822 model year 2017 through 2022 Model 3 vehicles, 2016 through 2022 Model S and X vehicles and 2020 through 2022 Model Y vehicles that received firmware release 2020.40.4.10 or newer that contain Full Self-Driving (Beta) ("FSD Beta") feature.
Tesla announced customers will receive notification letters by March 28, with information pertaining to the remedy, which will include an over-the-air software update that disables the rolling stop functionality, free of charge.
Customers are being asked to contact Tesla customer service at 1-877-798-3752 and reference the recall number SB-22-00-001 for additional questions or concerns.
Tesla Autopilot Lawsuits and Investigation
The recall comes after the NHTSA launched an investigation into Tesla autopilot accidents in August 2021, indicating that at least 17 injuries and one death have been linked to eleven separate crashes involving a Tesla electric vehicle veering off a roadway and striking other vehicles at emergency first responder scenes while the Autopilot and Traffic Aware Cruise Control were activated.
According to the NHTSA Office of Defects Investigation (ODI), most of the incidents occurred at night and all involved scene control measures, such as first responder vehicle lights, flares, an illuminated arrow board, and road cones, which could disrupt the auto-pilot functionality.
Officials indicated the investigation will assess the technologies and methods used to monitor, assist, and enforce the driver's engagement with the dynamic driving task during Autopilot operation to determine the contributing circumstances which has allegedly caused the eleven reported crashes. The autopilot under investigation has been used in approximately 765,000 Tesla Model 3, Model S, Model X, and Model Y electric vehicles, according to officials.
In July 2021, a Tesla autopilot failure resulted in a wrongful death lawsuit against the automaker, alleging Tesla was partially at faulty for the death of 15-year-old Jovani Maldonado after a Model 3 failed to slow down until a fraction of a second before the crash.
A similar Tesla Model 3 lawsuit was filed earlier this year by the surviving husband of a woman killed in a fatal Tesla crash allegedly caused by failing autopilot features in a Model 3. The wrongful death lawsuit alleges that the Telsa Model 3 "autopilot" failed to live up to marketing and promotional statements made by the automaker, which advertises the vehicles with claims of full self-driving mode and promotes a false expectation that cannot be fulfilled due to defects of the Tesla Autopilot design.
The lawsuit alleges Tesla not only makes false promotions that its Model 3 vehicles is a Self-Driving vehicle, but also negligently designed the systems and failed to thoroughly test the components of its autopilot system before introducing it to customers. The lawsuit claims these omissions and deceptive marketing practices have led consumers to believe the vehicle does not require intervention or active supervision of the autopilots functionality, creating a hazardous, and in this case, life-threatening risk.
"*" indicates required fields