Auto Accident Rates Drop in States With Texting Bans: Study
April 06, 2015
By: Martha Garcia
New research suggests that bans on texting while driving are having a big impact on keeping drivers safe, finding that there is a link between states with hands-free laws and drops in auto accident rates.
In a study published in the online edition of the American Journal of Public Health last month, researchers from Texas indicate states that implemented texting bans during the operation of a motor vehicle had drops hospitalizations as a result of texting while driving crashes.
Researchers used the Nationwide Inpatient Sample during 2003 to 2010 from 19 states with texting bans. Overall, the bans on texting while driving were associated with a seven percent reduction in crash-related hospitalizations among drivers of all ages.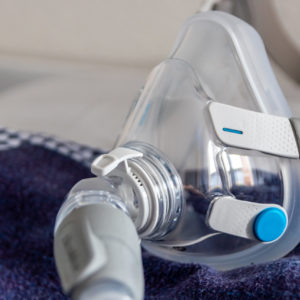 Did You Know?
Millions of Philips CPAP Machines Recalled
Philips DreamStation, CPAP and BiPAP machines sold in recent years may pose a risk of cancer, lung damage and other injuries.
Learn More
A nine percent reduction in crash-related hospitalizations was seen among drivers over the age of 22. Researchers said there was also a reduction of crashes among texting teens, but it was not statistically significant.
Alva O. Ferdinand, lead researcher of the study and professor at Texas A & M Health Science Center School of Public Health, said texting bans while driving are effective at preventing serious traffic accidents.
Researchers accounted for other factors that may have also contributed to a drop in crash-related hospitalizations linked to texting; including laws related to speeding, drunk driving, handheld cell phone use and teen driving restrictions.
The study comes amid increasing concern over the use of hand-held electronic devices by drivers, which can cause distractions and thus accidents. There is particular concern over the practice of texting, especially among teenagers.
Research published in 2013 by the U.S. Centers for Disease Control and Prevention (CDC) found teens who text while driving are more likely to engage in riskier behavior, like drinking, not wearing a seatbelt or riding with a driver who is intoxicated.
A study published last year by the CDC revealed risky behaviors among teens, like drinking and smoking, was down; but teens are texting while driving even more than before.
Regardless of other laws enacted, researchers found that laws that targeted such behavior were significantly linked to a decline in hospitalization for traffic accidents.
The link was specifically associated with states that had primary enforced texting bans, where law enforcement officers can pull over a driver simply on the suspicion of texting. States with primary enforcement saw a significant dip in crashes related to texting.
Some states have secondary enforcement. In these states, law enforcement must catch a person breaking another law, like running a red light or speeding, then determine you were also texting while driving.
Texting Laws Spreading Nationwide
Distractions while driving, from texting or other activities, is considered dangerous because it forces the driver to remove their hands from the wheel and take their eyes off the road.
Nine Americans are killed every day in accidents that involve a driver who was distracted by some other activity, including cell phone use or eating, according to the CDC. The New England Journal of Medicine concluded in a study published last year that teens who are distracted while driving, like sending a text message, are more likely to cause crashes.
Over the last several years, states have responded with legislation to restrict the activity. Currently 45 states and Washington D.C. ban all drivers from texting, according to the Governors Highway Safety Association. Of those states, most have primary enforcement, five of those states do not, but have some type of limits.
The only states without any type of texting ban are Arizona, Missouri, Montana, Oklahoma, and Texas.
Ferdinand said the reductions may be a conservative estimate considering the full impact of texting bans was not studied, the study only focused on hospitalizations resulting from texting while driving.
Another big take away is that texting bans don't just affect teens behind the wheel. The texting bans significantly affected adults ages 25 to 40, who often text and check emails while driving.
Researchers say the findings should encourage those few remaining states to consider bans on texting while driving or push toward primary enforcement.
"*" indicates required fields