FDA Requests New Studies on TMJ Implant Problems After Reports of Pain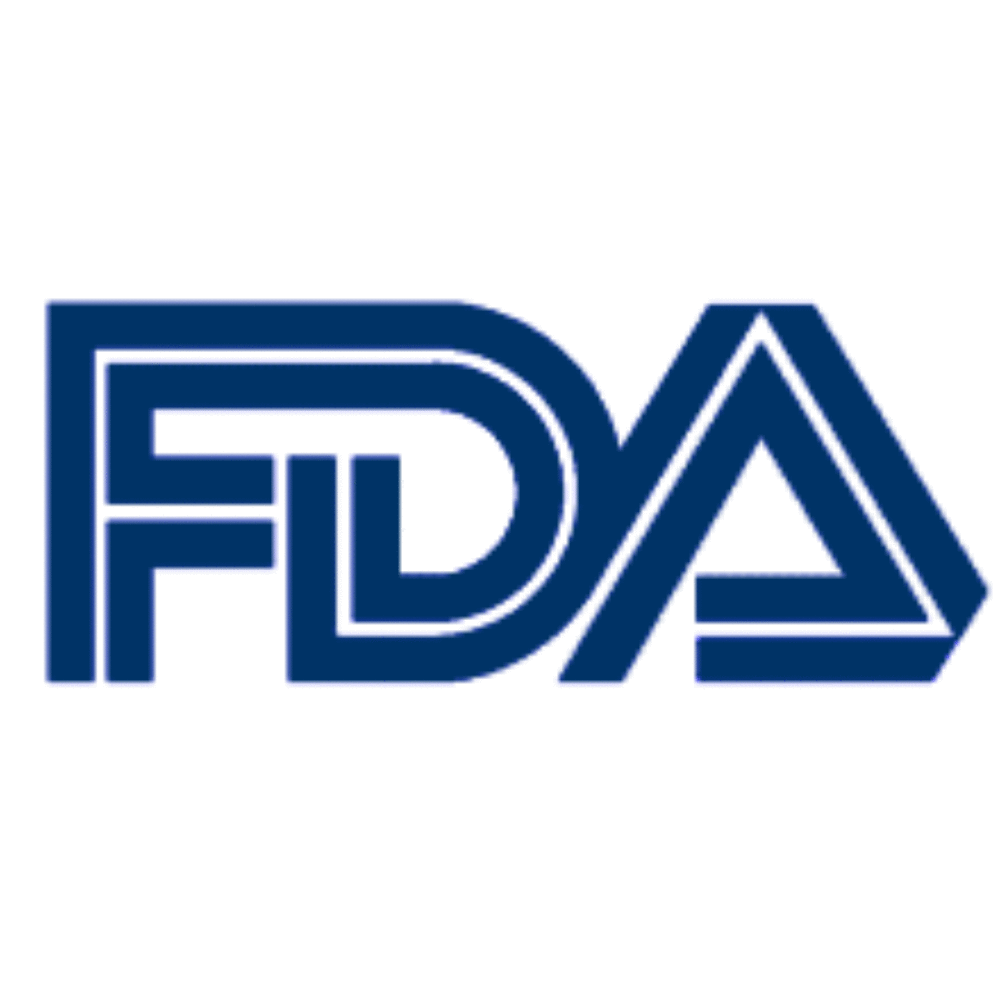 February 08, 2011
By: Staff Writers
An increasing number of reports involving patients who required replacement of TMJ implants within a few years due to intense pain has led federal health regulators to order new studies on the jaw devices. 
The FDA announced on Monday that it was requiring TMJ Solutions, TMJ Medical and Biomet Microfixation to conduct new postmarket surveillance studies on temporomandibular joint (TMJ) implant problems. The request comes after the FDA noted a "substantial" number of reports from implant recipients of intense pain after only having the implants a relatively short time.
The three companies are the only manufacturers of TMJ jaw implants in the United States. The FDA has given the companies 30 days to submit a study plan on how they will conduct the studies into the potential TMJ implant problems. The FDA will have to approve of the plans before they can be put into action.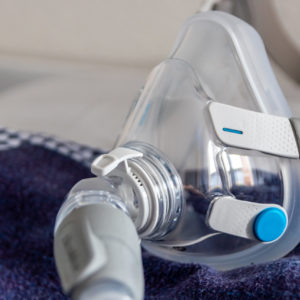 Did You Know?
Millions of Philips CPAP Machines Recalled
Philips DreamStation, CPAP and BiPAP machines sold in recent years may pose a risk of cancer, lung damage and other injuries.
Learn More
The TMJ is the joint that connects the lower jaw to the temporal bone in the skull. TMJ implants replace either the socket in the temporal bone or the part of the jaw that goes into the socket. TMJ implants are usually needed due to injury, a loss of mobility, arthritis or due to a physical abnormality.
The implants are designed to last for at least five years. However, the FDA reports that since 2004, it has received adverse event reports from a number of patients who were in such pain that they had to have the implants replaced after only three years or less. The FDA wants the new studies to determine why the implants are not lasting as long as they were projected to last due to pain issues.
The studies will look at the time between when patients receive the implant to when they have it removed, how long replacement implants last, reasons given for the removal of implants, if the patient's reason for receiving the implant has a correlation with its life span, and whether there are associations between patient demographics and why the implants were removed. The FDA also wants the companies to assess the devices that have been removed from patients.
Currently, the FDA is making no recommendations to how the implants are used and advises patients who have a TMJ implant, or are considering getting one, to talk to their health care professional. The FDA said it will consider label changes, additional testing or other regulatory actions based on its review of the data.
Paula

November 19, 2019 at 1:27 am

Hi there. I do sympathize with you hold heartedly. I myself had christensen implants out in in my 20's after 6 related surgeries of rib an cadaver bone grafts balloons an other surgeries have fail. I always had limited opening no rang of motion an have lived with the pain an sever migraines that come with the implants. I was not told that the implants themselves would need be replaced only thr [Show More]Hi there. I do sympathize with you hold heartedly. I myself had christensen implants out in in my 20's after 6 related surgeries of rib an cadaver bone grafts balloons an other surgeries have fail. I always had limited opening no rang of motion an have lived with the pain an sever migraines that come with the implants. I was not told that the implants themselves would need be replaced only thr pads inside them every 10yrs. I am now 55 yes old an just had surgery number 8 to remove my broken an rotted implants. I am walking around with no hate or teeth as they broke when my implants did. It took me 3 years to find a doctor to even tell me they were broken let alone treat me as my original surgeon now teaches at Harvard. I lost everything I owned my family everything due to the 3yr infection that hit my brain where one on the implants ended up due to lack of treatment. Now they tell me I'm too old to have more implants put in I have no facial feeling what so ever an lip non control as well as no face an no insurance company will cover my face. So what's a person to do when we rely on these doctors who invent this device when they hold IMPORTANT information an we suffer endlessly without help. I would REALLY LIKE TO KNOW THAT ONE....

Kimberly

March 22, 2017 at 12:02 pm

I've had about 55 TMJ surgical procedures - including rib grafts, cartilage from my ear, dermis grafts from my belly and butt cheek --- as well as SEVEN or EIGHT silastic implants. I was in the Army when the silastic was used. Some pieces were left in my TMJ's for as long as 34 months. I've had surgery by Dr Bob Walker, Baylor and Dr. Larry McIntosh, Detroit. Both surgeons told me I sh[Show More]I've had about 55 TMJ surgical procedures - including rib grafts, cartilage from my ear, dermis grafts from my belly and butt cheek --- as well as SEVEN or EIGHT silastic implants. I was in the Army when the silastic was used. Some pieces were left in my TMJ's for as long as 34 months. I've had surgery by Dr Bob Walker, Baylor and Dr. Larry McIntosh, Detroit. Both surgeons told me I should have the "gunk" removed from my TMJ's every 5 to 7 years. I suffer from severe chronic pain --- and cannot get the VA to treat me for any of it. I feel like the elephant man with leprosy! Does anyone have a good surgeon to recommend I try? Thanks in advance.... I feel your pain - literally!

Melanie

February 20, 2017 at 5:39 am

I have a good one for everyone. I was assaulted at my job. I was a Security officer at a Theme Park and was arresting a Guest for shoplifting, when instead of just cooperating, this young man decided that it would be best to, with an open palmed hand strike me across the face. Subsequently, I had bilateral joint replacement with Christensen device. A total joint on the right and fossa eminence on[Show More]I have a good one for everyone. I was assaulted at my job. I was a Security officer at a Theme Park and was arresting a Guest for shoplifting, when instead of just cooperating, this young man decided that it would be best to, with an open palmed hand strike me across the face. Subsequently, I had bilateral joint replacement with Christensen device. A total joint on the right and fossa eminence on the left initially in 1999 and then the Condyl was replace in 2001 because there was an issue between the FDA and Christenson. I was told that the issue was taken care of and the patent was approved. Years later it was brought to my attention by just a random person that they heard that Christenson was sued by FDA because they failed to give the information to the FDA that was accurate for approval and bankrupt the company. I constantly wonder what the defects were, due to the fact that I live everyday in pain and have little range of motion. Along with the surgeon that put all of this into my head will no longer treat me, because it is a workers Comp case. I have yet to find another oral surgeon that even does surgeries like this to see if the material that I have isn't falling apart in my head.

Lori

December 20, 2015 at 12:58 pm

Omgosh! The Christensen has been recalled as well? Ahh..bad enough the Vitek..ate through my face and poisined me for life,I can barely breath thru. my nose..and my bladder..ect! Now years later I find out the one that was only in for 6mths..that dislodged cut it's way through my face and then embedded it's self in to my bone was recalled too...n not a word? I have nerve damage on that side and it[Show More]Omgosh! The Christensen has been recalled as well? Ahh..bad enough the Vitek..ate through my face and poisined me for life,I can barely breath thru. my nose..and my bladder..ect! Now years later I find out the one that was only in for 6mths..that dislodged cut it's way through my face and then embedded it's self in to my bone was recalled too...n not a word? I have nerve damage on that side and it's clearly seen! Not just the tri pain..oh no..and I'm an entertainer no less! N gee..TJR..never was safe..that much I knew..even if it's the best in the world putting it in! What possible hope do we have left.. And I quote: "The FDA fast tracked" the Vitek* " From a direct quote from the Women's Day article (This is how I had to find out) and a man I know well...."We thought we had the best thing at the time" No, I can't hold my last surgeon responseble for what the 1st did..but I can dang sure hold him to not telling me anything! N wanting to get to do his precious TJR on his toughest and youngest pt. when she didn't really need it yet..he just wanted to do it to his star pt. before he retired! I mean come on..he did 3 major surgeries on me..and in less than 24 hrs. I eat bacon..for him and his students..then get up and go home before noon w/ minimal pain meds!!! Pple..I mean no offense..but hate to tell you, there is no beating TMJ or TMD and I haven't had any discs in decades! But to get tough in ur mind.. I have other secrets..sure..but they want me to also write a book. One of many requested by doctors. There are 3 in the works.. TMD, and Fibromyalgia..but the one dear to my heart...is on Dealing w/Chronic Pain..1 for pts. and 1 required reading for DOCTORS. I'm just in shock. Our FDA is a joke, they don't really protect us from much, and when they "FastTrack" you can't sue..I've helped test so many medications..you name it..They want to recall some meds that actually help..such as NSAID's..but not take Advil ect off the market..but it's the same end result.. I helped test them when they 1st released them in early 80s..didn't know anything about them..still had me taking more than anyone ever should..well we didn't know they shouldn't be taken in such strong doses..lol I could go on..sorry..very upset. As I have lived my life as an honest woman who has devoted her life to others! Good luck. And no..I'm not sorry real happy about the FDA not notifying pt.s themselves..come now..that's just rediculous and irresponsable..like the doctors are going to do it themselves! Spare me! They don't fear proscecution!!!!! but neither does the FDA do they????

Lauren

December 20, 2015 at 11:45 am

I am so far behind in my research! I've lost 13yrs + Help! Just about died..duragic pain patches, ect. told TJR only thing to do! At the age of 32! I am now 50! One of youngest implanted the longest to have to survive w/it's affects! Just got done reading my op. reports and pathology as well. He knew I had Foreign body reaction by what they pulled out of my L. side! R. had none..I only had the Ti[Show More]I am so far behind in my research! I've lost 13yrs + Help! Just about died..duragic pain patches, ect. told TJR only thing to do! At the age of 32! I am now 50! One of youngest implanted the longest to have to survive w/it's affects! Just got done reading my op. reports and pathology as well. He knew I had Foreign body reaction by what they pulled out of my L. side! R. had none..I only had the Titanium in that side! Neurogenic Bladder, had to have surgeries too! What's next? And yes, I can read them all..every bit of them! Urologist who did bladder surgery won't even give me my records to see if bladder mesh was used! I'd better use different email n name..lol I'm easy to figure out. However pple, I'm going strong w/not even having the scar tissue or major bone spurs removed in 17 long yrs. the longest I've gone since I was 19yrs. old! N for the love of god pple..if implants didn't work..don't let any dr. put another in you!!!! DERMA GRAPHS! They told me to give up, never listen! They just kept piling on the pain meds..preventive meds they called it.. Fentaynl patches should be off market..expected me to roll over n die..not my only 2 probs. n was born w/most..now in the final n 4th stage of deg. arthritis in my face. Keep fighting! :) N not suing? More than 8 drs knew what I had eating thru. my face when I was young! Not one of them bothered to tell me why I was losing my battle! I filed against the main 4..but my mother made me drop..worst mistake of my life..no money for health care, not enough SS to ever even support myself! Medicare..still hasn't paid 1 dime!

Julie

July 9, 2015 at 10:05 pm

I have a ton more pain now. I am very sick post implant. I am also afraid of my doctor abandoning me. I am currently on a pic line after revision because of infection. The infection reoccurred. I am a mess. There are many that have been harmed due to these implants.

Mitchk

June 23, 2015 at 12:29 am

There are many of us with infection. Is it from the implant maker? We are very sick and developing autoimmune issues from these implants. I am in constant pain. There are more than 50 with infections. Something is wrong here. We all have different doctors and hospitals.

Kelly

March 4, 2014 at 7:11 pm

I have had 14 major TMJ surgeries & agree whole heartedly with the statement above about not suing. I've had rib grafting , collar bone grafting, 3 Christenson devices, Vitek, many coronoidectomies, and 3 Lorenz, now referred to as Biomet bilateral devices. I was one of the early Lorenz patients before FDA approval. The surgeon that invented this device saved my life. I too, had become dependent[Show More]I have had 14 major TMJ surgeries & agree whole heartedly with the statement above about not suing. I've had rib grafting , collar bone grafting, 3 Christenson devices, Vitek, many coronoidectomies, and 3 Lorenz, now referred to as Biomet bilateral devices. I was one of the early Lorenz patients before FDA approval. The surgeon that invented this device saved my life. I too, had become dependent on ridiculous amounts of painkillers. Dr. Peter Quinn placed my last devices in 2000, and both remain intact 14 years later. I may take Advil once or twice a month. He inherited me as a patient, not responsible for previous surgeons actions. Days go by that I don't even know that they are there. I am not diminishing anyone's pain, as I've been there. After many surgeries, there just isn't a whole lot that any human being to do to repair all of the damage. If possible, I suggest that anyone able to travel to The University of Pennsylvania , do so. Who better to do your procedure than the man behind its development. I would secondly recommend Dr.Frank Dolwick at the University of Florida. Best of luck, and many prayers that you will all one day find a somewhat normal and productive life.

Kelly

March 4, 2014 at 6:31 pm

I have had 14 major TMJ surgeries & agree whole heartedly with the statement above about not suing. I've had rib grafting , collar bone grafting, 3 Christenson devices, Vitek, many coronoidectomies, and 3 Lorenz, now referred to as Biomet bilateral devices. I was one of the early Lorenz patients before FDA approval. The surgeon that invented this device saved my life. I too, had become dependent[Show More]I have had 14 major TMJ surgeries & agree whole heartedly with the statement above about not suing. I've had rib grafting , collar bone grafting, 3 Christenson devices, Vitek, many coronoidectomies, and 3 Lorenz, now referred to as Biomet bilateral devices. I was one of the early Lorenz patients before FDA approval. The surgeon that invented this device saved my life. I too, had become dependent on ridiculous amounts of painkillers. Dr. Peter Quinn placed my last devices in 2000, and both remain intact 14 years later. I may take Advil once or twice a month. He inherited me as a patient, not responsible for previous surgeons actions. Days go by that I don't even know that they are there. I am not diminishing anyone's pain, as I've been there. After many surgeries, there just isn't a whole lot that any human being to do to repair all of the damage. If possible, I suggest that anyone able to travel to The University of Pennsylvania , do so. Who better to do your procedure than the man behind its development. I would secondly recommend Dr.Frank Dolwick at the University of Florida. Best of luck, and many prayers that you will all one day find a somewhat normal and productive life.

Praise God

August 27, 2011 at 8:31 pm

Wow Anne...I am surprised that you are on your 3rd and 4th set of implants...In what time frame from the 1st to the 4th. Hope you are through after this 4th, as the more surgeries you have, the less success! When a persons brain is being eaten away by an implant that was experimental..they may come across angry, or looking for someone to blame, in actuality they have accepted their position in li[Show More]Wow Anne...I am surprised that you are on your 3rd and 4th set of implants...In what time frame from the 1st to the 4th. Hope you are through after this 4th, as the more surgeries you have, the less success! When a persons brain is being eaten away by an implant that was experimental..they may come across angry, or looking for someone to blame, in actuality they have accepted their position in life and as the pioneers of this TMJ mess they are just trying to educate others! God bless, and good luck on your joints!

Anne

May 28, 2011 at 10:47 pm

I am on my third and 4th set of implants, but i did not have my tmj's replaced for pain-relief, as that would be a ridiculous proposition. My rationale was FUNCTION, or lack thereof, and I know I did the right thing. Yes, one of my later implants was removed due to infection, yet I cannot blame either the TMJ-Implants prosthesis, or even the surgeon who seated it. No, it was the surgeon who rem[Show More]I am on my third and 4th set of implants, but i did not have my tmj's replaced for pain-relief, as that would be a ridiculous proposition. My rationale was FUNCTION, or lack thereof, and I know I did the right thing. Yes, one of my later implants was removed due to infection, yet I cannot blame either the TMJ-Implants prosthesis, or even the surgeon who seated it. No, it was the surgeon who removed the prior implants that created such a horrendous mess. I am pretty disgusted with the people who have gone about suing Dr. Bob Christensen and TMJ-Implants for their dissatisfaction with these joints. I know "Dr Bob" and I know he warns individuals that they may not have decreased pain. Once a jaw-joint gets to the point where it is replaced, the problem is something that no surgeon or joint-maker should promise will alleviate such pain. If the surgeon (who is generally the person any patient gets any guarrantees or promises from) makes such a statement, RUN in the OTHER direction! Do not believe him or her, as that statement is not factual and nobody should be making promises, other than a hope that function will increase, when discussing such a cmplex SET of joints. When people cannot accept their position in life, they like to find soemone to blame and want said person to PAY. I have probably been through much more than most TMJ-Patients, and thought there was someone to blame (easily) in the past three years, I did not sue the guy. I could have and some say I should have, but I did not. Surely, I would never have considered the joint-maker as the man to sue, and those who have gone that route should be ashamed of themselves. Try accepting where you are and you may find that some of your pain vanishes. Keep living with anger and it will not- guarranteed. That is the only promise regarding TMJ problems you should accept!

Carol

February 19, 2011 at 10:05 pm

I think for those of us who are facing complications after TMJ implant surgery, this FDA surveillance is too late. Meantime, while we wait on this mandatory review, patients are having these implants put in every day not realizing the serious complications they may endure. I do feel this is just all sad news as once again patients are faced with another round of TMJ Implant dishonesty. All futu[Show More]I think for those of us who are facing complications after TMJ implant surgery, this FDA surveillance is too late. Meantime, while we wait on this mandatory review, patients are having these implants put in every day not realizing the serious complications they may endure. I do feel this is just all sad news as once again patients are faced with another round of TMJ Implant dishonesty. All future TMJ implants should be put on hold until this review is complete. It is time to put this TMJ Implant Disaster to rest once and for all. How much longer is FDA, doctors, implant manufacturers going to allow patients to suffer?

Praise God

February 10, 2011 at 2:26 am

I thought the circle was complete after TMJ Implants whom the FDA warned back in the 1992 Congressional Hearings. We Vitek and Silastic /silicone implant patients see that what we have already known is still continuing to this day "The TMJ Implant Disaster continues to this day." http://dev.www.jsonline.com/watchdog/watchdogreports/110919354.html?page=3 http://www.fairwarning.org/2010/12/jaw-im[Show More]I thought the circle was complete after TMJ Implants whom the FDA warned back in the 1992 Congressional Hearings. We Vitek and Silastic /silicone implant patients see that what we have already known is still continuing to this day "The TMJ Implant Disaster continues to this day." http://dev.www.jsonline.com/watchdog/watchdogreports/110919354.html?page=3 http://www.fairwarning.org/2010/12/jaw-implants-backed-by-flawed-research-conflicts-of-interest-investigation-finds/ It saddens me that because of dishonesty , all are punished in some way. We are still waiting for answers that Tedd Weiss read. Now we are connected because of silicone again...protection, safety, and $ spent wisely. I appreciate Senator Grassley on his investigations into medical device companies. We would not need so many regulations if everyone just did what they were suppose to do with integrity pure of heart to protect mankind or gain the whole world and lose your soul. Where we are today is fool me twice....shame on me! May the healing begin! http://www.youtube.com/watch?v=88xHIwd4CWM&feature=related
"*" indicates required fields