Top 10 Lawsuits to Watch in 2017
January 03, 2017
By: Irvin Jackson
The is the final post in the AboutLawsuits.com annual series highlighting the top stories and issues from the past year, looking ahead to the lawsuits and cases that are likely to be most influential in 2017.
Over the next year, several existing mass tort litigation will reach the bellwether trial phase, with cases set to go to trial that may impact thousands of similar claims pending in courts throughout the U.S. In addition, a number of new lawsuits will continue to grow throughout 2017, as coordinated discovery and pretrial proceedings get underway. Below is a list of the Top 10 Lawsuits to Watch in 2017:
1. Talcum Powder
In addition to dominating the headlines last year, Johnson's Baby Powder lawsuits and Shower-to-Shower lawsuits will continue have far-reaching consequences in 2017, as a number of state court bellwether trials are expected to go before juries at the same time as the consolidated MDL proceedings get organized in the federal court system.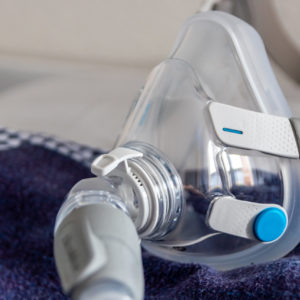 Did You Know?
Millions of Philips CPAP Machines Recalled
Philips DreamStation, CPAP and BiPAP machines sold in recent years may pose a risk of cancer, lung damage and other injuries.
Learn More
In 2016, at least three separate juries returned massive damage awards for women diagnosed with ovarian cancer following talcum powder use for feminine hygiene purposes, finding that Johnson & Johnson withheld warnings and information about the risks from consumers. In addition to substantial compensatory damages, the manufacturer was ordered to pay punitive damage awards that were designed to punish Johnson & Johnson and other defendants for their actions surrounding the marketing and research of talcum powder.
This year, additional bellwether trials are expected in state courts, as Johnson & Johnson continues to appeal earlier awards and push for more favorable pretrial rulings in the federal court system, where coordinated pretrial proceedings were just established in October 2016.
All talcum powder cancer lawsuits filed in U.S. District Courts nationwide are now centralized before U.S. District Judge Freda L. Wolfson in the District of New Jersey to reduce duplicative discovery into common issues in the cases, avoid conflicting pretrial rulings and serve the convenience of the parties, witnesses and the courts.
Between the federal litigation and various state court lawsuits, Johnson & Johnson currently faces more than 2,000 complaints filed by women and families nationwide. However, that number is expected to double, or even triple, over the course of 2017, as talcum powder lawyers continue to review and file claims.
Throughout the upcoming year, there will be a lot to watch in the talcum powder litigation, as additional verdicts will provide further insight into how various state court juries may respond to certain evidence and testimony that is likely to be repeated throughout many cases. In addition, discovery and pretrial proceedings in the talcum powder MDL will provide insight into whether similar evidence will be considered in the federal litigation.
2. Testosterone Lawsuits
Following several years of discovery, depositions and other pretrial proceedings, the first testosterone lawsuits are expected to go to trial in 2017, providing a gauge for the kinds of verdicts manufacturers of Androgel, Testim, Axiron and other popular testosterone replacement therapies may face in the future.
A series of six Androgel lawsuits are set to go to trial in the second half of 2017, with cases set to begin about every four weeks starting in June. The judge presiding over the litigation has indicated that the first bellwether trial date is "set in stone" for June 5, 2017, meaning that if the first case settles or is dismissed, another case will go to trial on that date.
There are currently more than 6,000 cases brought on behalf of men nationwide who allege they suffered heart attacks, strokes, blood clots and other injuries due to side effects of testosterone replacement therapy, which were aggressively marketed by the drug makers for men without a true medical need for the treatments, while warnings about the health risks were withheld from consumers and the medical community.
The 2017 Androgel trials will be closely watched, and if testosterone injury settlements are not reached this year, it is expected that additional bellwether cases will be set for trial in 2018 involving other, less-commonly used treatments.
3. Xarelto Bleeding Cases
As 2017 kicks off, there are nearly 15,000 Xarelto lawsuits pending in the federal court system, each involving similar allegations that users of the controversial anticoagulant suffered severe and uncontrollable bleeding problems.
Over the past year, discovery and pretrial proceedings have been underway in a small group of cases being prepared for early trial dates in the litigation, to help gauge how juries may respond to certain allegations and evidence that will be repeated throughout the litigation.
The first Xarelto bellwether trial is expected to begin on March 13, 2017 in the Eastern District of Louisiana. That trial will be followed by a second New Orleans trial on April 24, with additional cases set for trial in the Southern District of Mississippi on May 30 and the Northern District of Texas later in the year.
While the outcomes of these trials will not be binding on other claims, they are likely to have a major impact on Xarelto settlement negotiations, as the drug maker will likely look to resolve the litigation if they are hit with large verdicts, rather than facing thousands of individual trial dates in courts nationwide.
4. Roundup Cancer Litigation
Monsanto faces a growing number of Roundup lawsuits filed on behalf of agricultural workers, farmers and dedicated gardeners nationwide who indicate that the popular weed killer caused non-Hodgkin's lymphoma or other cancers.
Late last year, the U.S. Judicial Panel on Multidistrict Litigation (JPML) established coordinated pretrial proceedings for all federal product liability cases filed against Monsanto over failing to warn about the side effects of Roundup exposure, centralizing the cases as as part of an MDL before U.S. District Judge Vince Chhabria in the Northern District of California.
As part of the coordinated MDL proceedings, Judge Chhabria has established a bifurcated Roundup discovery process, which will focus on general causation issues during the first phase, including whether the weedkiller is a cancer causing agent. The generic discovery about the link between Roundup and non-Hodgkins lymphoma, as well as pretrial evidentiary rulings expected in 2017, will impact cases brought by individuals nationwide.
5. Stryker LFit and Accolade Hip Stem Components
In August 2016, a Stryker LFit V40 recall was announced for certain large-diameter femoral heads, which the manufacturer indicated were failing at rates higher than expected.
According to reports and a growing number of Stryker Accolade and LFit lawsuits, the implants are prone to what are known as taper lock failures, which indicates failures where the femoral head connects to the femoral neck.
These failures are often associated with metal blood poisoning, known as metallosis, which occurs when high levels of chromium and cobalt shed as debris from the components enters the surrounding tissue and bloodstream. This increases the risk of failure, and many recipients of these implants have had to undergo risky revision surgery to have them removed or replaced after having them implanted for just a short period of time.
It is likely in the coming year that plaintiffs or the manufacturer will request that these lawsuits be consolidated for pretrial proceedings under one judge in federal court, as part of an MDL, or multidistrict litigation. Whether that request is made, and then granted, will determine if these cases move forward individually or as a consolidated litigation.
Either way, it is likely that hundreds, or even thousands of further lawsuits will be filed nationwide in 2017.
6. IVC Filter Trials
Inferior vena cava (IVC) filters are small, spider-shaped devices that are typically implanted for individuals at risk of suffering a pulmonary embolism. They are placed in the inferior vena cava to "catch" blood clots that may break free elsewhere in the body. However, a large number of IVC filter complications have been reported in recent years, particularly with the use of retrievable devices manufactured by C.R. Bard, Cook Medical and other manufactures, which were designed to be easily removed once the risk of a blood clot has passed.
Thousands of IVC filter lawsuits have been filed in recent years by individuals who experienced problems where the device failed to moved out of position, often puncturing the vein or fracturing, sending small pieces into the blood stream.
There are currently more than 1,000 Bard IVC filter lawsuits pending throughout the federal court system, which are currently centralized before one judge for coordinated pretrial proceedings as part of an MDL, or multidistrict litigation. Another 1,000 Cook IVC filter lawsuits are centralized as part of a separate MDL, raising similar allegations of problems associated with filters manufactured by Cook Medical.
The first Bard IVC filter bellwether trials and Cook IVC filter bellwether trials are scheduled to begin in the Fall of 2017. Those cases will be closely watched by IVC filter injury lawyers involved in the litigation, as additional cases continue to be filed by individuals nationwide.
7. Hernia Mesh Litigation
The makers of hernia mesh products face a growing number of lawsuits nationwide by individuals who claim the mesh patches are defective, causing internal injuries and recurring hernia problems. Most of the cases so far in 2016 were targeted at the Atrium C-Qur patch and the Ethicon Physiomesh.
The Atrium C-Qur (pronounced "secure") mesh is a polypropylene mesh with an outer coating of gel made from triglycerides and omega-3 fatty acids, known as the O3FA layer. Many say this is made from fish oils, which can cause allergic reactions in some patients.
Reports indicate that the mesh can lose its coating, stick to organs and bowels, causing them to tear, and that it can get folded and twisted in the body, resulting in severe pain and infections. Its adhesive nature often makes it hard to surgically remove, according to some doctors.
Problems with the Ethicon Physiomesh became so widespread that a Physiomesh recall was issued in June 2016 after the manufacturer sent out an urgent field notice to doctors worldwide. Although the action was classified as a "market withdrawal" by the FDA, the manufacturer indicates that it has permanently removed the hernia mesh product from the market, and asked medical providers to return any implants that were not already used during a hernia repair.
The recall came after an analysis of unpublished data found that problems with Ethicon Physiomesh were higher than average recurrence and reoperation rates. Ethicon reports that it tried, but failed, to find a definitive cause and solution for the problem; ultimately deciding to pull them from the market.
The reports of complications and the recall have led to a growing number of hernia mesh lawsuits being filed in courts nationwide, and the number is expected to reach several thousand cases by the end of 2017.
8. DePuy Pinnacle Hip Implant Lawsuits
One of the last major cases to be decided in 2016 was a DePuy Pinnacle hip lawsuit that went to trial in Texas, resulting in a $1 billion verdict against Johnson & Johnson and it's DePuy Orthopaedics subsidiary. However, the companies face nearly 9,000 more product liability claims over the metal-on-metal hip design, which plaintiffs say can fail prematurely and shed toxic metal debris into the body, resulting in the need for revision surgery and sometimes life-long injury.
In March 2016, another DePuy Pinnacle bellwether trial ended in a $500 million verdict for five plaintiffs, including $140 million in a combined compensatory damages, as well as another $360 million in punitive damages, which were designed to punish the manufacturer for reckless actions concerning the research and sale of the artificial hip implant.
All of the Depuy Pinnacle lawsuits filed in federal courts have been consolidated under Judge Kinkeade for coordinated pretrial proceedings as part of a multidistrict litigation (MDL). Judge Kinkeade has ordered a series of bellwether test trials to help parties gauge how juries will respond to evidence and testimony likely to be used throughout the litigation, and last month it was announced that a fourth case will go before a jury in September 2017.
Many experts see the recent verdicts as evidence that Johnson & Johnson should move quickly to resolve the DePuy Pinnacle claims as part of a hip replacement settlement, before more juries get the chance to slap the company with billions upon billions in damages.
9. Bair Hugger Infection Litigation
As of the end of 2016, there are currently almost 900 Bair Hugger lawsuits pending throughout the federal court system against 3M Company and its Arizant Healthcare subsidiary, each involving similar allegations that the design of surgical warming blanket commonly used during hip and knee replacement surgery increases the risk that bacteria or contaminants may enter the sterile surgical site, leading to reports of severe and debilitating infections.
As hip and knee infection lawyers continue to review and file additional cases in the coming months and years, it is ultimately expected that several thousand claims will be brought on behalf of individuals who experienced a deep tissue infection following orthopedic surgery, typically resulting in the need for removal of the artificial hip or knee, placement of antibiotic spacers and multiple additional surgical procedures.
Given the similar questions of fact and law presented in the cases, the U.S. Judicial Panel on Multidistict Litigation (JPML) established coordinated pretrial proceedings for the federal litigation last year, centralizing cases brought nationwide before U.S. District Judge Joan Ericksen in the District of Minnesota to reduce duplicative discovery into common issues that will arise in the cases, avoid conflicting pretrial rulings from different judges and to serve the convenience of the parties, witnesses and the courts.
Judge Ericksen previously indicated that a small group of representative "bellwether" hip and knee infection cases will be set for early trial dates, which are expected to begin in November 2017.
10. Viagra Melanoma Lawsuits
Pfizer faces hundreds of Viagra lawsuits by men who claim that the erectile dysfunction drug increases the risk of melanoma and causes it to spread more rapidly.
Viagra (sildenafil citrate) was introduced by Pfizer in 1998, and it has become one of the most widely recognized brand-name medications on the market in the United States, used by millions of men to treat impotence and sexual dysfunction, including the inability to develop or maintain an erection.
Since its approval, Viagra has been prescribed to an estimated 35 million men, and is generally considered safe by most consumers. However, recent studies suggest that the medication may reduce the body's ability to resist the spread of melanoma.
The Viagra melanoma cases began to emerge after a study was published in the medical journal JAMA Internal Medicine in April 2014, in which researchers from Harvard Medical School found that men who took Viagra were 84% more likely to be diagnosed with melanoma than men who do not use the drug.
In late 2016, a federal judge overseeing all Viagra litigation streamlined the filing process, and is expected to begin looking toward bellwether selections and early trial dates as 2017 progresses.
Tags:
3M Company,
AndroGel,
Arizant Healthcare,
Bair Hugger,
Bard IVC Filter,
Cook IVC Filter,
DePuy Pinnacle,
Heart Attack,
Heartburn,
Hernia Mesh,
Hip Replacement System,
IVC Filter,
Johnson & Johnson,
Kidney Failure,
Melanoma,
Nexium,
Ovarian Cancer,
Pfizer,
Prevacid,
Prilosec,
Proton Pump Inhibitors,
Roundup,
Stroke,
Stryker Accolade,
Stryker LFit,
Talcum Powder,
Testosterone,
Top 2016,
Viagra
Image Credit: |
"*" indicates required fields