Top 10 Recalls from 2016
December 27, 2016
By: Irvin Jackson
This is the first in a series highlighting top stories and lawsuit topics from 2016.
This year was marked by a number of major product recalls, many of which had wide-ranging effects on consumers and the healthcare industry, posing serious risks for individuals throughout the United States.
From cell phones and other consumer products, to widely used medical devices that were found to contain dangerous design defects years after they were introduced, the following is the AboutLawsuits.com List of the Top 10 Recalls from 2016:
1. Samsung Galaxy Note 7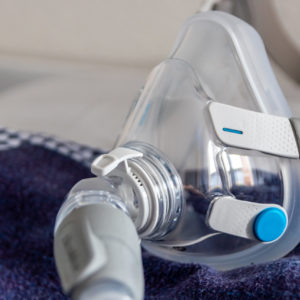 Did You Know?
Millions of Philips CPAP Machines Recalled
Philips DreamStation, CPAP and BiPAP machines sold in recent years may pose a risk of cancer, lung damage and other injuries.
Learn More
Following reports of exploding smartphone batteries, which caused a number or fires and severe burn injuries, Samsung Electronics Co. Ltd. issued a major Galaxy Note 7 recall in 2016, which impacted nearly 2.5 million mobile phones and resulted in unprecedented safety actions by a consumer electronics manufacturer.
Although the initial recall issued in September was limited to about 1 million Samsung Galaxy Note 7 smartphones with lithium ion batteries, which were found to be prone to overheat and catch fire, it was later expanded to include additional devices, after phones that were supposedly repaired also were reported to combust.
Due to the serious risks associated with use of the Samsung Note 7, the smartphones were banned from planes and ultimately the manufacturer decided to send out a software update that made the product unusable in December, disabling the ability of consumers to continue using the recalled smartphones.
2. General Mills Flour
Bags of General Mills' Gold Medal flour found in millions of homes and restaurants across the United States were the subject of a recall this past summer, after the flour was linked to dozens of reports involving E. coli food poisoning nationwide. However, since the recalled flour may remain in pantries and kitchen cabinets for years, the contaminated products may continue to cause illnesses nationwide.
Due to the serious risks associated with the products, General Mills had to expand the flour recall at least twice, after its initial recall of 10 million pounds of flour appeared to not have caught all of the contaminated products on the market.
The recall eventually included Betty Crocker Delights cake mixes and a number of other products made with the contaminated flour.
3. Stryker LFit V40 Femoral Head Hip Components
In August, it was announced that certain Stryker hip replacement components were being recalled, after discovering a high rate of problems among individuals who received certain large-diameter femoral heads manufactured before 2011.
Stryker LFit v40 femoral head hip components were linked to a high number of taper lock failures years after the implant was first introduced, resulting in problems like loss of mobility, pain, inflammation, adverse local tissue reactions, dislocation and the need for revision surgery, among other complications.
The recall and warnings from various health agencies around the world have resulted in a growing number of Stryker LFit V40 and Accolade lawsuits filed in recent months. Many of the plaintiffs say they had to undergo revision surgery after the devices failed, and that they suffered health problems and implant failures as a result of the metallic debris shed as the components rubbed together.
Since most individuals are unaware that they received an LFit femoral head as part of their hip replacement, it is expected that a growing number of Stryker hip lawsuits will continue to be filed as individuals contact lawyers after experience problems in the coming months and years.
4. Hoverboards
The year 2016 started with a steadily increasing number of problems with hoverboards surfacing, after the hottest gift of the 2015 Christmas season was found to pose a serious safety and fire hazard.
Following reports of house fires and hoverboard battery explosions while recharging the self-balancing scooters, the U.S. Consumer Product Safety Commission (CPSC) ordered a hoverboard recall in July 2016, affecting more than 500,000 hoverboards sold by 10 different manufacturers. The move effectively wiped the scooters off of the U.S. marketplace.
Even before the recall, the devices faced a growing number of restrictions due to fears over their exploding lithium-ion battery packs. The Department of Transportation had already ordered that they should be shipped as hazardous materials due to the safety concerns, and the U.S. International Trade Commission had already banned unlicensed hoverboards from being imported.
It is unclear how many injuries or fires were associated with hoverboard explosions, but is known that many of these defective devices remain in U.S. homes, posing a continuing risk of fires and battery problems in the future.
5. Samsung Top-Loading Washing Machines
It was not a good year for the Samsung brand name. In addition to its recall of millions of popular smartphones, the company also had to issue a recall of nearly three million top-loading washing machines.
The washing machine recall was issued after at least 733 reports of the appliances experiencing excessive vibration or the top piece detaching from the washing machine chassis. The recalled washers were linked to multiple property damage reports as well as at least nine impact or fall injuries by consumers who were too close when the machines exploded.
Reports have described the machines as bombs when they begin shaking vigorously before exploding, sometimes projecting pieces of the sharp shattered frame as far as nine feet away.
One customer reported an exploding Samsung top-loading washing machine in May this year, stating the machine did a 180-degree turn when it exploded, projecting pieces of the machine from the unit. When the machine exploded and twisted it caused damage to the dryer beside it, damaged the wall, and broke the water tie-in from the machine causing water to begin flooding the floor, according to the report.
Among other property damage related reports, one customer from Texas reported in August that one of the now recalled Samsung washing machines caught on fire while excessively vibrating, completely burning the back wall and damaging the rest of the house.
6. Zecuity Migraine Patch
Billed as an innovative treatment for migraine headaches, Teva Pharmaceutical's Zecuity patch was a battery-powered transdermal patch designed to be worn on the arm or thigh for four hours while it delivered the drug sumatriptan into the patient. However, it was on the market for less than a year before it was recalled, due to reports of burns and scars.
First approved in September 2015 for the treatment of migraine headaches, a Zecuity Patch recall was announced by Teva in June. The company indicated that it had received postmarketing reports of patients suffering application site burns and scars.
The FDA launched its own safety review of the patches, resulting in the agency uncovering a "large number" of reports of serious adverse events.
The Teva recall occurred only at the pharmacy level, meaning patients were not told to send the patches back. However, the FDA recommended patients using the patches to remove it immediately if they experienced moderate to severe pain at the application site, and to never wear it while bathing, showering or swimming. Teva also advised doctors to stop prescribing the patch.
7. Ethicon Physiomesh
One of several hernia mesh products associated with patient complications in recent years, the Ethicon Physiomesh was one of the few actually removed from the market in 2016.
Johnson & Johnson's Ethicon subsidiary announced an Ethicon Physiomesh recall in May 2016, after it was unable to identify the cause of problems experienced by individuals who received the hernia repair mesh. Although the FDA classified the action as a "market withdrawal", it was described as a recall in several other countries, and the manufacturer indicated that it was removing the product from the market and requested that medical providers return any products not already implanted in patients.
The recalled hernia mesh product was just introduced by Ethicon in 2010, but was linked to a higher-than-expected rate of complications, including severe abdominal pain, infections, adhesions, perforations, erosion, hernia recurrence and the need for risky surgery to remove the Physiomesh.
Over the last few months of 2017, a steadily growing number of Ethicon Physiomesh lawsuits have been filed in courts throughout the United States, and that number is expected to continue to mount throughout 2017, as more individuals learn that hernia repair complications experienced in recent years may have been caused by the recalled mesh.
8. IKEA Chest and Dressers
IKEA issued a massive recall of more than 35 million children and adult chests and dressers in 2016, after at least three deaths and 17 injuries were caused by tip over accidents involving small children.
The CPSC forced the IKEA furniture recall when the company could not comply with performance requirements set by voluntary industry standards in the U.S. However, IKEA attempted to blame families on the tragic incidents, saying they had not properly anchored the chests and dressers to the walls.
The problems with IKEA furniture tip over accidents, specifically involving its MALM line of dressers and chests, have existed for years, with fatalities dating back to a February 2014 death of a two year old boy in Pennsylvania, who was crushed to death by a MALM 6-drawer chest that fell over and pinned him against his bed. IKEA and the CPSC tried a repair program in July 22, 2015, which gave free wall-anchoring kits, but injuries and deaths continued until the pieces were removed from the market.
According to CPSC data, furniture and TV tip-over accidents have caused 430 deaths over the last 13 years, and account for roughly 38,000 emergency rooms visits annually. As part of recent efforts to raise awareness about the risk of furniture tip over accidents, the commission indicated that at least one child dies every two weeks and another child is injured every 24 minutes in the U.S. from heavy furniture or televisions tipping over.
9. Olympus Duodenoscope Infection Risk
One of the first major recalls of 2016 involved Olympus duodenoscopes, which were linked to a number of "superbug" infection outbreaks at hospitals that used the devices for endoscopic retrograde cholangiopancreatography (ERCP) procedures.
The Olympus endoscopes, as well as those made by a number of other manufacturers, were found to be difficult to clean due to their elevator tip designs, eventually resulting in redesigns and new cleaning procedures that had to be approved by the FDA.
The Olympus TJF-Q180V duodenoscope recall was announced through a letter to healthcare professionals sent out on January 15, announcing that the devices had to be returned so that Olympus could replace the forceps elevator mechanism. Olympus also announced it would conduct annual inspections of the devices.
National attention has been focused on the problem since a widely publicized duodenoscope infection outbreak at UCLA's Ronald Reagan Medical Center in February 2015, involving carbapenem-resistant enterobacteriaceae (CRE) infections that resulted in at least seven infections and two deaths. At least 200 other patients had to undergo testing after being placed at risk by duodenoscopes manufactured by Olympus Corp.
FDA reviewers determined that the "reprocessing" instructions provided by the manufacturer were inadequate, and that even if the recommended steps were followed to clean the ERCP endoscopes, flaws in the design may allow them to become easily contaminated.
Olympus faces a growing number of infection lawsuits over recalled duodenoscopes, and in July, a number of internal emails obtained by the Los Angeles Times, in conjunction with Kaiser Health News, revealed that U.S. Olympus executives were concerned about reports of duodenoscope infections, but were told to that they did not need to communicate information to U.S. customers unless specifically asked.
Following inquiries by U.S. executives, Olympus's chief market quality manager, Susumu Nishina, told them that a company assessment found patient risks to be acceptable, so there was no need to communicate information about the potential problems with duodenoscopes to all customers.
Other communications show confusion on how to respond, and growing concerns over testing that showed antibiotic-resistant bacteria was being detected in the devices' elevator tips.
10. Takata Airbags
In what seems to be an unending saga, tens of millions of additional Takata airbags were recalled in 2016, despite the first Takata airbag recalls being announced in June 2014.
The recalled airbag inflators have been found to unexpectedly explode under certain conditions, such as high humidity, causing the airbag to over-inflate and send shrapnel flying into the passenger compartment of the vehicle. The National Highway Traffic Safety Administration investigation has suggested that ammonium nitrate based propellants used in the inflators may cause the airbag explosions and that the chemical may not be safe for inflator designs.
The rupturing Takata airbag inflator recalls are the largest and most complex recall to ever hit the auto industry. According to an Amended Consent Order issued to Takata by the NHTSA on May 4, 2016, the number of vehicles set to be recalled over the next three years could reach between 64 and 69 million, following scientific based studies to determine whether the non-desiccated phase-stabilized ammonium nitrate (PSAN) used in Takata airbag inflators are safe.
Pending on the conclusion of the research, additional recalls impacting an estimated 30-45 million vehicles will be issued up until December 2019, potentially putting the recall repair program years behind schedule.
A total of 11 deaths and 180 injuries have been reported in the United States alone, with gruesome reports of shrapnel being projected throughout the cabin of the vehicle at drivers and occupants. Shortly after the NHTSA's discovery that the ammonium based nitrate propellant could cause explosions under humid conditions, the agency focused their initial recall efforts in southern states where vehicles would be more susceptible to explosions.
According to the NHTSA's most recent research, a combination of time, environmental moisture and cycling high temperatures may contribute to the degradation of the ammonium nitrate propellant in the recalled Takata inflators. This degradation can cause the propellant to burn too quickly, rupturing the inflator module and sending shrapnel through the air bag and into the vehicle's cabin.
Tags:
Airbag Recall,
Duodenoscope,
Flour Recall,
Furniture Recall,
General Mills,
Hernia Mesh,
Hospital Infection,
Hoverboard,
Ikea,
Medical Device Recall,
Olympus,
Physiomesh,
Samsung,
Smartphone Recall,
Stryker Accolade,
Stryker LFit,
Takata,
Top 2016,
Washing Machine Recall,
Zecuity
"*" indicates required fields