Toyota Acceleration Accidents Could Have Been Prevented Lawsuit Claims
August 05, 2010
By: Staff Writers
A Toyota class-action lawsuit claims that the Japanese auto maker knew about, and should have prevented, problems with unintended acceleration, which have caused a number of serious and fatal automobile accidents. 
A revised class action lawsuit filed on Monday in a U.S. District Court in California alleges that documents from as early as 2003 show that Toyota was aware that there were electronic throttle problems that could cause vehicles to accelerate out of control. Toyota has denied, and continues to deny, that there is any problem with the electronic throttle control system.
The documents include email and information from 43,000 documents released by Toyota as part of the discovery process in Toyota sudden acceleration lawsuits that have been consolidated and centralized before U.S. District Judge James Selna. The documents allegedly include some information that had been provided to Congress but had been redacted – blacked out – by Toyota, allegedly due to privacy issues. The uncensored documents have been forwarded to lawmakers.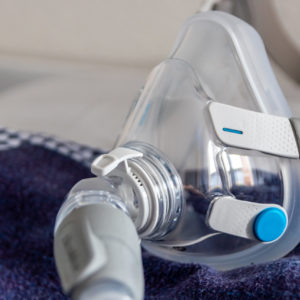 Did You Know?
Millions of Philips CPAP Machines Recalled
Philips DreamStation, CPAP and BiPAP machines sold in recent years may pose a risk of cancer, lung damage and other injuries.
Learn More
One of the documents is a February 2007 email between Toyota officials plotting to keep engineers who knew of electronic throttle problems from meeting with federal safety regulators. The documents also include a 2004 email from an investigator with the National Highway Traffic Safety Administration (NHTSA) who created a chart showing that Toyota Camrys equipped with the electronic system received five times as many acceleration complaints as those without the system.  
Toyota has recalled about 11 million vehicles since September 2009, with 8.5 million recalled due to complaints that they can accelerate out of control. The acceleration recalls were done in waves, starting with 4.2 million recalled for problems involving the floormats, and then later recalls indicated that there was a mechanical or electrical problem with the gas pedals.
The Toyota acceleration accidents have resulted in a number of lawsuits, including Toyota injury lawsuits and Toyota wrongful death lawsuits filed by family members of people allegedly killed when their vehicles accelerated out of control.
In April, all federal Toyota sudden acceleration lawsuits were consolidated and centralized before Judge Selna as part of a multidistrict litigation (MDL) for pretrial proceedings in the U.S. District Court for the Central District of California. There were about 228 federal lawsuits over recalled Toyota vehicles included in the MDL, and nearly 100 other lawsuits pending in state courts nationwide at the time.
The latest lawsuit represents about 40 consumers and businesses who claim economic loss due to the decline in value of Toyota vehicles following the company's woes. Toyota officials have said that plaintiffs will be unable to show that the suffered real economic loss.
Ciro

August 13, 2010 at 10:47 pm

The drive-by-wire is a flawed design strategy that places the driver in a potenially dangerous driving situation evidenced by the 3,000 complaints and 90 plus deaths. The brakes, gas, and steering, lacking any direct linkage leaves the driver vulnerable to the variable weaknesses of electro-mechaniclal devices and their controllers. One of several conditions, or a combination of the above can ca[Show More]The drive-by-wire is a flawed design strategy that places the driver in a potenially dangerous driving situation evidenced by the 3,000 complaints and 90 plus deaths. The brakes, gas, and steering, lacking any direct linkage leaves the driver vulnerable to the variable weaknesses of electro-mechaniclal devices and their controllers. One of several conditions, or a combination of the above can cause a loss of control -- a lose connection, a broken wire, a weak signal to the controller, or a mechanical malfunction. You dont test for something that is working. You break it to see what happens -- you impede the mechanical motion, disconnect a wire, send a false signal to the contoller, and then observe what happens. It doesn't take a rocket scientist to use that approach -- someone is stonewalling. Ciro
"*" indicates required fields