Nearly 1 Million Toyota and Lexus Vehicles Recalled Over Takata Airbag Explosion Risks
October 29, 2019
By: Russell Maas
Almost one million Toyota and Lexus vehicles previously repaired due to Takata air bag problems are being recalled a second time, after the manufacturer determined the replacement air bag inflators may also be prone to rupture under certain conditions, posing a risk of injury for vehicle occupants.
The U.S. National Highway Traffic Safety Administration (NHTSA) announced the Toyota air bag recall on October 22, indicating nearly one million vehicles will undergo a second round of repairs because the replacement inflators used during a prior recall may also explode in high humidity.
According to the recall notice, approximately 928,203 Toyota and Lexus vehicles previously recalled due to defective Takata inflators were repaired with inflators that also have a design defect, which cause the airbag to inflate and rupture, sending shrapnel and debris into the passenger cabin of the vehicles.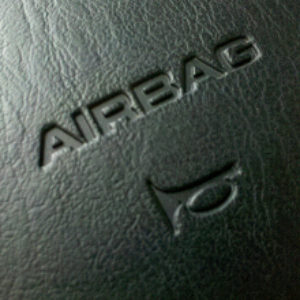 NHTSA officials indicated the replacement inflators may explode due to propellant degradation occurring after long-term exposure to high absolute humidity, temperature and temperature cycling.
This latest airbag recall includes numerous Toyota and Lexus vehicles from model years 2002 through 2017, and the Japanese auto maker indicates that owners will start receiving notifications with instructions on how to schedule another repair next month, depending on the make and model of the vehicle. Local dealers will be instructed to replace the driver or front passenger air bag inflator or the air bag assembly using an alternative inflator, free of charge.
Customers with additional questions are encouraged to contact Toyota Customer Service at 1-888-270-9371 and reference the recall campaign numbers  J0A, J0B, and J0C, or call Lexus Customer Service at 1-800-255-3987 and reference the recall campaign numbers  JLI, JLJ, and JLK.
Takata airbag recalls have been one of the largest and most complex repair efforts in U.S. history, impacting millions of vehicles manufactured by at least 19 different auto makers.
The problems were discovered after a number of defective Takata airbag inflators exploded, causing devastating and often life-threatening injuries.
NHTSA investigators found that the inflators were more susceptible to explode in humid climates; mainly the southern regions of the U.S. that are closer to the equator. The NHTSA has specifically stated that the ammonium nitrate based propellants may not be suitable for inflator designs due to the unknown effects of climate impact.
To date, at least 16 deaths have been reported in the United States, with 14 of those involving impacted Honda vehicles, and two involving Ford models. At least seven additional deaths involving Honda vehicles equipped with Takata airbags have been reported outside of the United States.
A number of airbag recall lawsuits have been filed over the massive Takata recall series, including a number of settlement agreements.
"*" indicates required fields