Traffic Accidents Cost U.S. Hundreds of Billions of Dollars Per Year, NHTSA Reports
January 17, 2023
By: Russell Maas
As highway safety officials continue to work to reduce the increasing number of serious and fatal car accident injuries seen in recent years, a new report highlights the substantial economic impact car crashes have in the U.S., costing more than $340 billion in 2019 alone.
The U.S. National highway Traffic Safety Administration (NHTSA) released a new report on January 10, titled, "The Economic and Societal Impact of Motor Vehicle Crashes, 2019," indicating that the combined economic costs from lost productivity, medical bills, legal costs, emergency services and other impacts from car crashes are the equivalent of more than $1,035 per year for each of the 328 million people living in the United States.
Car accidents took the lives of more than 35,000 people each year since 2015, with another 4.5 million people injured and 23 million vehicles damaged in 2019.
For car crash survivors, they are often left with short and long term injuries, including medical costs and loss of productivity, among other car accident damages that are proving costly both to individuals and the entire U.S. economy.
While the NHTSA and collaborating agencies have placed extensive efforts into infrastructure and incentives for auto manufacturers to equip vehicles with advanced safety technologies to mitigate crash deaths and injuries, the latest report highlights the extraordinary financial impact that many preventable car crashes cause on the economy.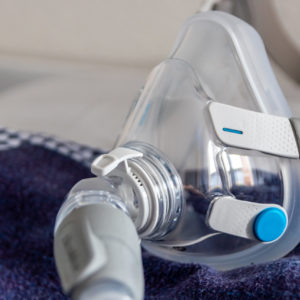 Did You Know?
Millions of Philips CPAP Machines Recalled
Philips DreamStation, CPAP and BiPAP machines sold in recent years may pose a risk of cancer, lung damage and other injuries.
Learn More
Financial Impacts of Car Accidents
In this new report, officials reviewed data from the NHTSA's Fatality Analysis Reporting System, Crash Investigation Sampling System and the Crash Report Sampling System to estimate the cost of car accident crashes in 2019. Researchers then calculated in the average costs of car accident related medical costs, lost productivity, legal and court costs, emergency service costs, insurance administration costs, traffic congestion costs, property damage, and workplace losses. Cumulatively, the estimated financial impact of car crashes for 2019 totaled to $340 billion.
The costs trickled down to even those who were not involved in the crashes, with NHTSA reporting individuals not directly involved in crashes pay for roughly three-quarters of all crash costs, which come in the form of insurance premium increases, taxes, lost time, excess fuel consumption, and increased environmental impacts.
"Traffic crashes cost taxpayers $30 billion in 2019, roughly 9% of all motor vehicle crash costs," the NHTSA stated in a press release. "This is the equivalent of $230 in added taxes for every household in the United States."
However, the report found that the quality of life impacts were much higher, with the societal harm from motor vehicle crashes in 2019 being valued at $1.4 trillion.
Preventable Causes of Car Accidents
The report notes that approximately $224 billion of financial costs from car accidents were caused by risky driving behaviors, which contributed to crashes often leading to fatalities, serious injuries and property damage.
Alcohol related accidents accounted for 20% of all crash costs, causing 14,219 fatalities, 497,000 injuries, and $68.9 billion in economic costs.
Distracted driving accidents accounted for about 29% of all crash costs, causing 10,546 fatalities, 1.3 million nonfatal injuries, and $98.2 billion in economic costs.
Failure to wear seat belts accounted for only about 3% of all crash costs but caused 2,400 avoidable fatalities, 46,000 serious injuries, and cost society $11 billion in easily preventable injury-related costs.
Speeding accounted for 14% of all economic costs and was associated with 10,192 fatalities, 498,000 nonfatal injuries, and $46 billion in economic costs.
"This report drives home just how devastating traffic crashes are for families and the economic burden they place on society," Ann Carlson, NHTSA's Acting Administrator, stated in the press release. "We need to use the safe system approach embraced in DOT's National Roadway Safety Strategy to dramatically decrease the number and severity of crashes: safer roads, safer people, safer vehicles, safer speeds, and better post-crash care."
"*" indicates required fields