Transvaginal Mesh Attorneys Appointed to Leadership Roles in MDLs
April 18, 2012
By: Staff Writers
A group of attorneys have been appointed to serve in various leadership roles in the four MDLs, or multidistrict litigations, which have been established for coordinated pretrial proceedings in transvaginal mesh lawsuits brought by women throughout the United States.
In early February, the U.S. Judicial Panel on Multidistrict Litigation centralized all federal lawsuits filed against American Medical Systems (AMS), Boston Scientific and Ethicon/Gynecare over problems associated with their transvaginal mesh products before Chief District Judge Joseph R. Goodwin, as part of three separate MDLs in the U.S. District Court for the Western District of West Virginia.
A fourth MDL involving lawsuits filed over C.R. Bard transvaginal mesh products was previously centralized before Judge Goodwin.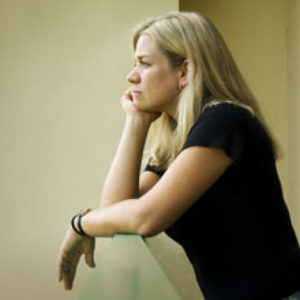 All of the cases involve similar allegations that the manufacturers produced and sold defective surgical mesh products used for transvaginal repair of pelvic organ prolapse (POP) and female stress urinary incontinence (SUI).
Plaintiffs allege that the manufacturers failed to adequately research and test their products or warn about the risk of painful and debilitating complications from transvaginal mesh, such as pelvic pain, infection and erosion of the mesh through the vagina.
Following a status conference last week, a group of transvaginal mesh attorneys were appointed to serve in various leadership roles in the MDLs, performing certain services that will benefit all plaintiffs who have brought a claim.
Three attorneys, Bryan Aylstock, Henry Garrard and Fred Thompson, were appointed to serve as Coordinating Co-Lead Counsel, working across MDL lines to coordinate which other attorneys are best suited to handle tasks that will be common to the lawsuits filed against all defendants.
Individual groups of Co-Lead Counsel were appointed in each of the MDLs, involving two attorneys designated to act as the spokesperson for all plaintiffs during pretrial proceedings, in response to inquiries by the court, during presentation of arguments or examination of witnesses and to explore all settlement options.
Individual groups fo Co-Liason Counsel were also appointed in each of the MDLs, to coordinate a document depository and carry out other duties in the coordination between the court and the various plaintiffs counsel involved in the litigation.
Despite the separation of the MDLs, Judge Goodwin did appoint one Plaintiffs' Steering Committee to work across all four litigations. More than 60 attorneys from law firms throughout the country will serve on the Plaintiffs' Steering Committee, dividing up duties during pretrial proceedings and discovery involving evidence common to all cases.
Following formation and organization of the litigation, many attorneys expect that the number of lawsuits filed by women throughout the United States will continue to grow.
Public awareness about the risk of the transvaginal mesh problems increased last year, after the FDA issued warnings about an increasing number of adverse event reports associated with the products. 
In July 2011, the FDA issued transvaginal mesh warning, indicating that they have been unable to find any evidence that transvaginal mesh kits used for repair of pelvic organ prolapse provide any benefit over other available means of treatment.
"*" indicates required fields