Trasylol Class Action Lawsuit Filed in Canada After Another Study Confirms Increased Risk of Death
December 04, 2008
By: AboutLawsuits
A class action lawsuit has been filed in Canada against Bayer involving their heart bypass surgery injection Trasylol. The lawsuit was filed the day after a new study was released confirming that individuals who are given the injection face an increased risk of death.
Trasylol, which is also known as an aprotinin injection, is used to control bleeding during cardiac surgery. However, a number of studies have uncovered that there are several serious Trasylol side effects, including an increased risk of kidney failure, heart attacks, strokes and death.
A new study was released yesterday, which is scheduled to be printed in the January 20, 2009 edition of the Canadian Medical Association Journal, which concludes that the risk of death from Trasylol is higher than other anti-bleeding medications, known as lysine analogues.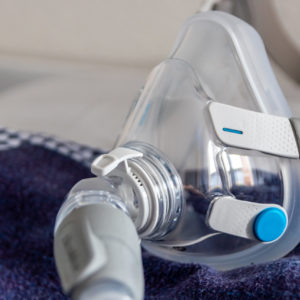 Did You Know?
Millions of Philips CPAP Machines Recalled
Philips DreamStation, CPAP and BiPAP machines sold in recent years may pose a risk of cancer, lung damage and other injuries.
Learn More
The study, which involved the evaluation of data from 49 different randomized clinical trials, was released the day before a panel of advisors to Health Canada, the drug regulatory agency in Canada, were scheduled to meet to review future use of the drug.
A prior study published earlier this year in the New England Journal of Medicine, known as the BART study (Blood Conservation using Antifibrinolytics in Randomized Trial), found that heart bypass patients given Trasylol were 53% more likely to die than those treated with tranexamic acid (Cyklokapron) and aminocaproic acid (Amicar), which are other anti-bleeding drugs.
Bayer suspended marketing of Trasylol in November 2007 after researchers stopped the BART trial in October 2007, before the original date the study was to conclude. The BART trial was stopped after preliminary results demonstrated the substantial risk of death.
In the United States, a full Trasylol recall was issued in May 2008, and any remaining stock of the drug as removed from the market. However, Bayer continues to sell aprotinin in some countries.
The Trasylol class action lawsuit filed in Canada alleges that Bayer failed to adequately warn patients and physicians of the increased risk of serious injury associated with the use of Trasylol when compared to safer alternatives.
Tonya

June 29, 2010 at 4:48 pm

If you have a story regarding Trasylol, please post it on this Facebook group! http://www.facebook.com/tonyag9#!/group.php?gid=112313155482567&ref=mf

Sharon

December 15, 2009 at 7:19 pm

Devastating information regarding my husband's death approximately 10 years ago. My daughter brought me a folder of information she has been gathering regarding Trasylol stating "if you don't look into this I will"... My husband died 3 days after open heart surgery replacing a valve in 1999 from acute renal failure. Going into surgery he was healthy and the cardiologist & surgeon expected a pos[Show More]Devastating information regarding my husband's death approximately 10 years ago. My daughter brought me a folder of information she has been gathering regarding Trasylol stating "if you don't look into this I will"... My husband died 3 days after open heart surgery replacing a valve in 1999 from acute renal failure. Going into surgery he was healthy and the cardiologist & surgeon expected a positive outcome. I followed my daughters prompt to investigate, as when his death happened at the age of 54, I was in shock and denial. Yes, in fact he was given a one- time dose of Trasylol resulting in death. Since I got this information on 10/18/09, supported it with hospital records, death certificate & autopsy report I tried to contact a local attorney. The 1st attorney stated that the statute of limitation for Colorado is 2 years from the date of death (8/1999-8/2001). The 2nd attorney stated the statute of limitation for Colorado would be 2 years from the time it became public knowledge (6/2006-6/2008). I contacted yet a third attorney 10/30/09; she would get back to me by 11/2/09 with concrete information as their office had just reviewed this case a week ago. To my suprise she did get back to me and said the last day for any Trasylol suit to be filed from Colorado was 11/5/09 and gave me an attorney to contact. My case was legally filed 11/4/09. I was questioned by the attorney what I expected to result out of this... My comment was the two things I can't have; 1) My husband back as I have never been able to move on with my life! 2) I would hope that due to Bayer's emphasis on making money rather than life itself, would result in them never making another dime even on an ASPRIN! I work in the medical field; this is a hard pill to swallow!!!

Tonya

July 21, 2009 at 2:20 pm

My daddy was given Trasylol after his heart bypass surgery and now has kidney failure requiring dialysis 3 days a week. He NEVER had kidney problems before being given this drug. He was in good health aside from needing bypass surgery. Now, he also has arterial fibrillation, congestive heart failure, and had a stroke. He has been in and out of the hospital for years now and I feel Trasylol has rob[Show More]My daddy was given Trasylol after his heart bypass surgery and now has kidney failure requiring dialysis 3 days a week. He NEVER had kidney problems before being given this drug. He was in good health aside from needing bypass surgery. Now, he also has arterial fibrillation, congestive heart failure, and had a stroke. He has been in and out of the hospital for years now and I feel Trasylol has robbed him of his quality of life. During dialysis he even flatlined for over 20 minutes and thank goodness CPR brought him back to life. I feel like Bayer Corp. is killing my father and I believe there are many who don't even know their problems are due to Trasylol. I know we didn't until someone told us to look it up. Apparently health "care" is just an oxymoron and all that matters in this industry is big money. What a crock! Something must be done about this!

Nazmudin

May 12, 2009 at 7:47 am

My mother had bypass surgery done at Sunnybrook Hospital in Toronto in June 0f 2004. Since her Kidney function level has dropped to less than 30%.

ED

March 16, 2009 at 4:00 am

A young lady only 18 years old , a student in college had heart surgery 03-13-09 The doctors told her mom that this was going to be a fairly simple surgery. On 03-14-09 her liver and kidneys shut down, now she is on life support.. I would like to find out what type of drugs the doctors used to control bleeding..

Linda

February 25, 2009 at 10:49 pm

My husband was given Traysolol during heart surgery in 2004 and died ten days later. Kidneys, lungs, liver all shut down and I had to make the decision to remove him from life support. Bayer knew the side effects of Traysolol but kept it on the market anyway. I am a part of the class-action suit against Bayer. Even though I personally do not expect to receive any compensation, I certaining hop[Show More]My husband was given Traysolol during heart surgery in 2004 and died ten days later. Kidneys, lungs, liver all shut down and I had to make the decision to remove him from life support. Bayer knew the side effects of Traysolol but kept it on the market anyway. I am a part of the class-action suit against Bayer. Even though I personally do not expect to receive any compensation, I certaining hope that Bayer is held accountable.

Kim

January 9, 2009 at 11:30 pm

My mother was given this drug, and passed almost a year to the day of her surgery. She suffered many bouts of congestive heart failures that would hospitalize her several times in that year, the doctors kept telling her that she was bleeding from somewhere and they needed to do more tests. After endless endoscopies and colonoscopies the scans they never found any bleed. She never got better after [Show More]My mother was given this drug, and passed almost a year to the day of her surgery. She suffered many bouts of congestive heart failures that would hospitalize her several times in that year, the doctors kept telling her that she was bleeding from somewhere and they needed to do more tests. After endless endoscopies and colonoscopies the scans they never found any bleed. She never got better after her surgery she told me several times that she wished to god she would have never had it done, they promised her a brand new life and tortured, and neglected her untill her whole body shut down and i was forced to make the decision to take her off life support sept 23/06 and i believe in my heart that this drug along with a very imcompatent cardiologiest who left her sitting in the hospital for weeks at a time killed my mother
"*" indicates required fields