Triad Wipes Manufacturer Shuts Down in Face of FDA Seizure Notice
April 06, 2011
By: Staff Writers
H&P Industries, Inc., which has recalled tens of millions of alcohol prep pads and wipes that were sold under the name Triad Group, has closed its doors due to repeated sterility problems with its products. 
The company closed down on Monday as U.S. Marshals arrived with orders from the FDA to seize H&P Industries products. On the same day, the FDA released the latest inspection reports (pdf) for the company's Hartland, Wisconsin, production facility, which found that some products were still being contaminated with Bacillus cereus; the same bacteria that sparked a Triad alcohol prep pad recall earlier this year.
The FDA and the company had been in negotiations regarding continued operations of the company after inspectors continued to find systemic problems with the sterility process in its Hartland, Wisconsin production facility. Despite the arrival of U.S. Marshals that day with seizure orders, H&P officials said that the shut down was voluntary.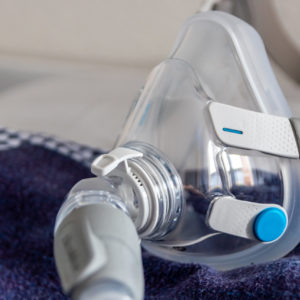 Did You Know?
Millions of Philips CPAP Machines Recalled
Philips DreamStation, CPAP and BiPAP machines sold in recent years may pose a risk of cancer, lung damage and other injuries.
Learn More
H&P, doing business as Triad Group, issued an alcohol wipes recall in early January 2011, after it was discovered that tens of millions of prep pads, swabs and swabsticks tainted with the bacteria Bacillus cereus may have been distributed to consumers. The alcohol prep pads and swabs were commonly used in hospitals and packaged with a number of medications. They were sold under the Triad brand name, as well as under a variety of other labels, including CVS, Walgreens and Cardinal Health.
FDA inspectors have known of problems at the company's manufacturing plant since at least July 2009, when they began raising concerns about the company's sterilization technique. However, problems at the plant continued and the company was also forced to recall sterile lubricating jelly and povidine iodine prep pads due to the risk of contamination in recent months.
At the end of March, inspectors found that the problems seemed to continue unabated. Some of the things the inspectors found included:
Bacillus cereus contamination of BZK Towelettes
Bacillus cereus contamination of pad material and foil used in a variety of products
The company changed specifications for some products that tested positive for unknown microbial organisms and then released those products under the new specifications
A "high purity" water system was linked into a sewer without any device to prevent the sewer from backing up into the system
Employees did not follow written procedures for cleaning and maintaining equipment, including those in contact with drug products
On March 31, two U.S. senators sent a letter to the FDA asking why it appeared that the agency let the Triad manufacturing problems at H&P continue since at least July 2009 without taking action.
The initial recall for the alcohol wipes, swabs and pads was not issued due to the prior FDA inspections, but rather after an investigation by The Children's Hospital in Colorado found that two thirds of the Triad prep pads it had in stock were contaminated and likely caused some children to contract a hospital infection.
There have been at least three Triad alcohol prep pad lawsuits filed against the manufacturer in recent weeks; one by the parents of a two-year-old Houston boy who died due to a Bacillus cereus infection, another by a Tennessee man who alleges that a Triad alcohol prep pad infection left him permanently disabled, and a third that was filed by a 31-year-old Colorado woman with multiple sclerosis who alleges she contracted a life-threatening infection. The parents of a 10-year-old boy with leukemia who fell ill at The Children's Hospital have also said they intend to file a lawsuit.
Bacillus cereus is responsible for about two percent of all foodborne illness, according to the CDC. Illness comes within 24 hours after exposure and can result in a diarrheal illness. Serious illness and permanent injury are very rare.
Harvey

March 5, 2012 at 2:40 pm

I have been dealing with a bladder infection for over a year. I cannot get rid of it
"*" indicates required fields