Truck Underride Accident Injuries, Deaths May Be Avoided Mandatory Guards: Lawmakers
February 22, 2018
By: Russell Maas
Lawmakers are pushing for new truck safety standards, which would require tractor-trailer underride guards that could prevent thousands of serious injuries and deaths. 
New York Senator Charles E. Schumer issued a press release on February 20, promoting legislation that would require all large commercial vehicles to be equipped with guards designed to prevent truck underride accidents, where cars end up underneath of larger tractor-trailers during a crash.
The incidents are most common when smaller non-commercial vehicles impacts the rear-end of a tractor trailer at speeds of 30 miles per hour or more. These types of truck accidents are extremely dangerous and frequently cause severe or life threatening injuries to the front passengers' heads and upper torsos.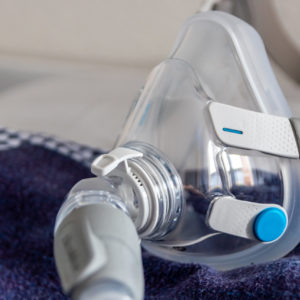 Did You Know?
Millions of Philips CPAP Machines Recalled
Philips DreamStation, CPAP and BiPAP machines sold in recent years may pose a risk of cancer, lung damage and other injuries.
Learn More
The NHTSA stated that in excessive underride crashes, there is always passenger compartment intrusion (PCI), as the vehicle slides under the trailer.
If the passenger compartment is impacted, it is extremely dangerous and a main cause of fatalities, sometimes even resulting in occupant decapitation. The NHTSA's data analysis indicated that of the 400 deaths recorded from underride accidents each year, about 125 of them involve passenger compartment intrusion.
Schumer expressed his support for the Stop Underrides Act of 2017, which is a bipartisan legislation that requires underride guards on the sides and front of a truck and updates the outdated standards for underride guards on the back of trucks.
The bill would require the NHTSA to update the standards for rear, side and front underride guards and to require inspections. The vehicles subject to the underride mandates, which would include all large trucks, would be routinely checked to ensure proper installation and maintenance of the systems.
The legislation further states that these standards for underride guards would be reviewed annually, to evaluate the safety and effectiveness, and introduce advancements in vehicle technology as they develop.
Schumer's efforts to increase awareness and enact underride safety features follows the January 2, 2018 death of Edward Torres, who was killed in a collision with a tractor-trailer on I-90 in New York. Torres was killed when his vehicle went under the truck during the accident. Schumer explained that proper underride guards on the tractor trailer could have saved Torres's life.
The NHTSA and the National Transportation Safety Board (NTSB) have proposed rulemakings previously to implement increased underride safety regulation on trucking companies, however, no significant progress has been made.
In December 2015, the NHTSA issued a notice of proposed rulemaking (PDF) which would add two new regulations that require tractor trailers to be equipped with more robust rear impact guards.
The proposed regulations, FMVSS No. 223, addressing the implementation of stronger rear impact guards, and FMVSS No. 224, focusing on full rear impact protection, will expand current safeguards and increase the integrity of the guards to be able to sustain higher velocity impacts.
"*" indicates required fields