Mother of Premature Infant Twins Filed NEC Lawsuit Against Makers of Similac, Enfamil
July 08, 2022
By: Irvin Jackson
According to allegations raised in a recently filed necrotizing enterocolitis (NEC) lawsuit, two premature twins each developed the devastating gastrointestinal injury from Similac and Enfamil fed while still in the NICU, resulting in the death of one of the children.
Naomi Hagerman filed the complaint (PDF) this week in the U.S. District Court for the Northern District of Ohio, indicating that Abbott Laboratories and Mead Johnson have withheld information for decades about the risk their cow's milk-based formula products pose for premature infants.
The case joins a growing number of similar NEC lawsuits filed in recent months, indicating that the companies have placed their desire for profits before the health and safety of premature infants, which research has found are substantially more likely to develop the condition after being fed Similac or Enfamil, as compared to babies who receive breast milk alone.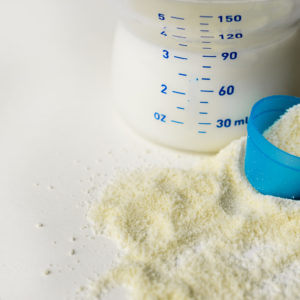 Hagerman gave birth to the premature twins on July 10, 2002, and both were fed cow's milk-based Similac or Enfamil after the deliver. Only a short time later, each developed symptoms of NEC, and complications from the condition resulted in the death of one of the twins on July 30, 2022, when he was less than a month old.
"Plaintiff Parent was not informed that Defendant's Cow's Milk Products carried the risk of NEC (and resulting medical conditions and/or death)," the lawsuit states. "If Plaintiff Parent had been informed that Defendant's Cow's Milk Products were associated with health risks, including NEC, she would not have allowed the Injured Infants to be fed Defendant's Cow's Milk products."
Similac and Enfamil Marketing Reminiscent of Tobacco Campaigns
Despite overwhelming evidence establishing the dangers that Similac and Enfamil pose for preterm infants, Hagerman indicates that they continued to advertise their products as an equally safe alternative to breast milk, even suggesting the formula is necessary for additional nutrition and growth among preemies.
While failing to warn about the risk of NEC associated with their product, Abbott and Mead Johnson engaged in marketing campaigns that provided free samples and coupons in "gift baskets" that were distributed to families straight for the hospital or medical providers.
"Defendants have engaged in tactics reminiscent of tobacco manufacturers by trying to 'hook' moms when they are most vulnerable," Hagerman states in the complaint. "By doing this, Defendants are able to create brand loyalty under the guise of a 'medical blessing' so that these vulnerable parents continue to use formula to feed their babies after they leave the hospital, resulting in great expense to parents, significant risk to babies and substantial profits to Defendants."
For more than two decades, the World Health Organization (WHO) has raised concerns about the marketing of infant formula, which caused many mothers to use the cow's milk products instead of their own breast milk or available donor milk products.
At the time Hagerman gave birth, neither company provided any warning in its labeling, websites or marketing that discussed the risk of NEC, and the resulting complications that can result for families of preterm infants.
Hagerman's case will be consolidated with dozens of similar lawsuits pending against Abbott and Mead Johnson, which have been centralized in the federal court system before U.S. District Judge Rebecca R. Pallmeyer in the Northern District of Illinois, for coordinated discovery and pretrial proceedings.
"*" indicates required fields