Tylenol Liver Failure Lawsuits Cleared to Go Before Jury in MDL
November 17, 2015
By: Austin Kirk
The U.S. District Judge presiding over all federal Tylenol lawsuits has denied motions to dismiss filed by Johnson & Johnson and it's McNeil subsidiary, allowing a bellwether trial over the liver failure risks associated with the popular pain killer to go before a jury.
There are currently more than 200 cases pending before U.S. District Judge Lawrence Stengel, each involving similar claims that side effects of Tylenol caused severe liver damage.
The cases are centralized as part of a federal multidistrict litigation (MDL) in the Eastern District of Pennsylvania for coordinated discovery and pretrial proceedings, including a series of bellwether trials that are designed to gauge how juries may respond to certain evidence and testimony that will be repeated throughout the litigation.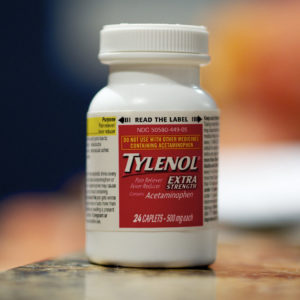 In a series of five rulings issued late last week, Judge Stengel denied motions by the makers of Tylenol, which sought to dismiss claims being pursued in a wrongful death lawsuit filed by Rana Terry, which has been selected as the first case that will go before a jury. While the trial was originally scheduled to begin earlier this year, it was delayed due to the motions.
Terry's lawsuit alleges that the 2010 death of her sister, Denice Hayes, was caused by acute liver failure from Extra Strength Tylenol. The case raises similar allegations to those presented in other lawsuits, indicating that the drug manufacturers failed to adequately warn consumers and the medical community about the extent of the link between Extra Strength Tylenol and liver failure.
In motions filed earlier this year, Johnson & Johnson argued that the failure to warn claim should be dismissed because they could not change the label due to federal regulations. However, Judge Stengel rejected that argument in a memorandum explaining his ruling (PDF) issued on November 13.
Judge Stengel pointed out that the company had done just that with the same product in the past, and could have just as easily added a more stringent liver failure warnings to Tylenol.
"There is no clear evidence that the defendants could not comply with both state law tort principles and FDA regulations," Judge Stengel determined. "The plaintiff's claims are not impliedly preempted."
Judge Stengel also rejected four other motions to dismiss the case based on various other arguments, clearing the way for the Tylenol bellwether trial to finally go before a jury.
While the outcome of this trial will not be binding on other cases, it will be closely watched by those involved in the litigation and may help facilitate potential Tylenol liver failure settlement agreements to avoid the drug maker facing hundreds of individual jury trials.
Similar to other complaints pending in the Tylenol litigation, Terry alleges that Johnson & Johnson built a false reputation that Tylenol is a safe and effective medications by withholding important safety information about the risk of liver damage, which may have caused individuals throughout the United States to suffer severe liver failure, often resulting in death or the need for a liver transplant.
Tylenol is one of the most widely used painkiller medications in the United States, which has been used by millions of Americans. Federal health officials have previously suggested that Tylenol and other acetaminophen drugs may be responsible for more than 50,000 emergency room visits each year, including 25,000 hospitalizations and over 450 deaths annually due to liver failure.
"*" indicates required fields