Side Effects of Tylenol, Acetaminophen Are Leading Cause of Drug-Induced Liver Failure: Report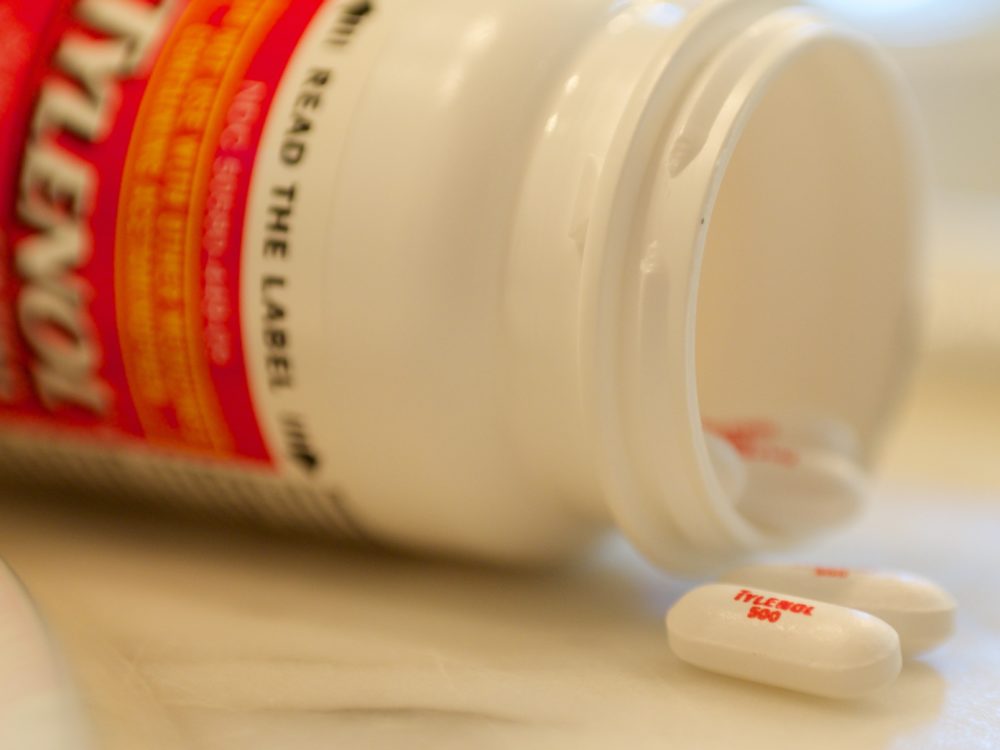 December 01, 2016
By: Irvin Jackson
Nearly half of all drug-induced liver injuries that occur in the U.S. are caused by the side effects of acetaminophen, the active ingredient used in the pain killer Tylenol, as well as numerous other cold and flu drugs.
A report published in the medical journal Advanced Critical Care warns that a number of drug classes have been linked to drug-induced liver injuries (DILI), and chief among them is acetaminophen.
According to the findings, acetaminophen drugs account for 46% of all cases of acute liver failure in the U.S., often because its wide availability over-the-counter results in patients taking more than necessary.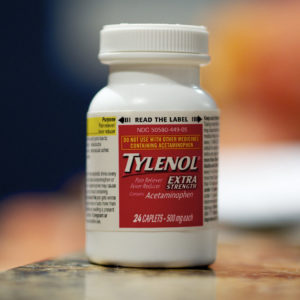 Other drugs linked to liver failure include a class of heartburn drugs known as proton pump inhibitors, which includes Nexium, Prilosec and Prevacid, as well as antibiotics, popular cholesterol drugs known as statins, which includes Lipitor, Crestor and Zocor, novel anticoagulants, and nonsteroidal anti-inflammatory drugs (NSAIDs), like Advil and Motrin.
In addition, liver failure is frequently caused by herbal and dietary supplements, the report notes.
Acetaminophen is the most commonly used analgesic painkiller in the world, but carries a serious risk of liver damage. There is a very narrow margin between recommended therapeutic doses and overdoses that may cause serious liver failure, especially if more than the recommended dose are taken or multiple different acetaminophen-based medications are combined.
Tylenol and other acetaminophen drugs have been identified by other experts as a leading cause for liver injury, and previous studies indicate that it causes an estimated 50,000 emergency room visits each year in the U.S., including 25,000 hospitalizations and over 450 deaths annually. In addition, use of the medication has been linked to a risk of dangerous skin reactions, like Stephens-Johnson Syndrome.
In recent years, efforts have been ramped up to bring the risk of acetaminophen overdoses to the public's attention and to reduce the amount of liver injury cases linked to the popular analgesic, which is also found in other pain killers and a number of cold medications.
"The primary treatment of [drug-induced liver injury] is to discontinue the causative agent," the researchers in the latest study noted. "[Drug-induced liver injury] due to acetaminophen is intrinsic because the liver damage is predictably aligned with the dose ingested. Acute acetaminophen ingestion can be treated with activated charcoal or N-acetylcysteine."
Hundreds of Tylenol lawsuits are pending nationwide involving individuals who suffered liver failure after using the pain medication, alleging that Johnson & Johnson has failed to adequately warn consumers about the risks associated with acetaminophen for decades.
Cases pending throughout the federal court system are currently centralized for coordinated discovery and pretrial proceedings before U.S. District Judge Lawrence Stengel in the Eastern District of Pennsylvania, as part of an MDL, or multidistrict litigation.
Each of the complaints raise similar allegations, indicating that Johnson & Johnson built a false reputation that Tylenol is a safe and effective medications by withholding important safety information about the risk of liver damage, which may have caused individuals throughout the United States to suffer severe liver failure, often resulting in death or the need for a liver transplant.
"*" indicates required fields