Tylenol Use During Pregnancy May Increase Risk of Asthma, Wheezing in Children: Study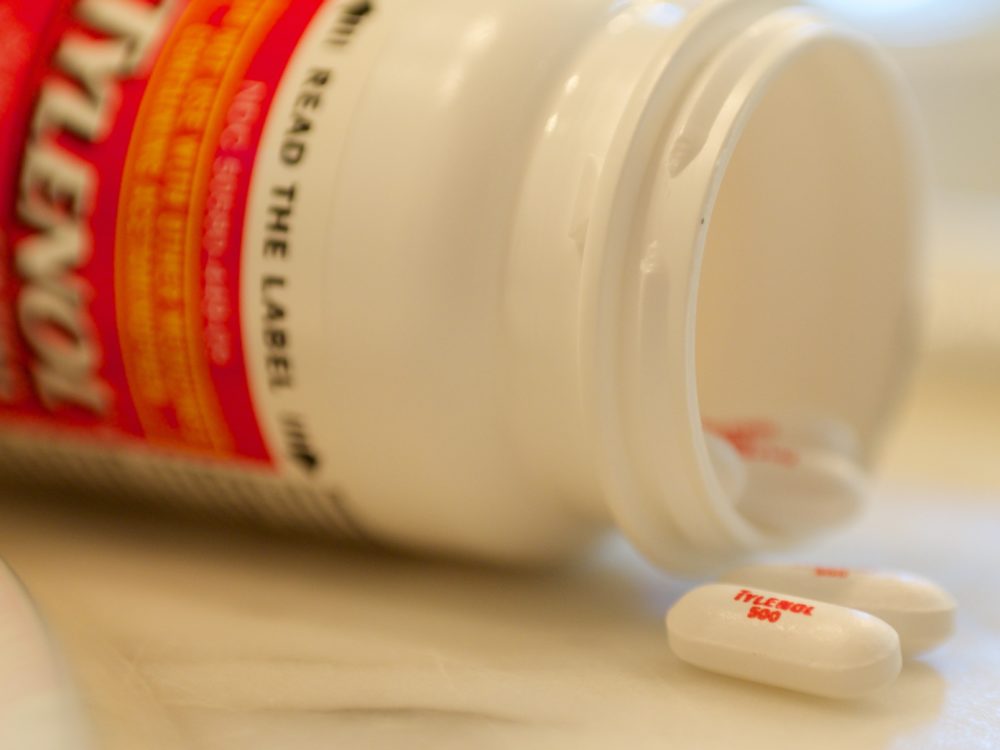 March 02, 2023
By: Irvin Jackson
The findings of a new study adds to the growing list of concerns over Tylenol use during pregnancy, indicating that in utero exposure to the active ingredient acetaminophen may increase the risk of respiratory problems among children, including asthma and wheezing.
Polish researchers report children born to pregnant women who used acetaminophen, which is found in Tylenol and a number of other popular pain medications, were over 30% more likely to later develop asthma or wheezing.
The study was published last week in the Journal of Clinical Medicine, coming amid increasing concerns about the side effects of Tylenol during pregnancy, which has been widely promoted by the drug maker for decades as safe for pregnant women and their babies.
Tylenol Autism Risks
Following the publication of other research in recent years, a growing number of families nationwide are now pursuing Tylenol autism lawsuits against Johnson & Johnson, and other companies that have manufactured and sold acetaminophen products, alleging that women have not been adequately warned about the risks associated with the use of the drug while pregnant.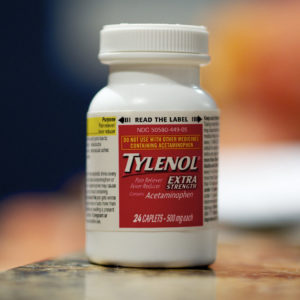 The litigation emerged after a series of studies published in recent years have highlighted a link between Tylenol use in pregnancy and autism, ADHD and other developmental disorders. Each of the lawsuits raise similar allegations that children may have avoided life-altering disabilities if drug makers and retailers had disclosed all of the information they knew about the pregnancy risks associated with the pain medication.
In September 2021, researchers warned that doctors should reconsider the safety of Tylenol in pregnancy, after reviewing a series of studies that linked acetaminophen to problems for the developing baby.
Tylenol Pregnancy Side Effects Linked To Respiratory Problems
In this latest study, researchers looked at the effects of the use of acetaminophen, known in Europe as paracetamol, during pregnancy and how it affected respiratory problems in children. They performed a systematic review of studies involving nearly 330,550 women, more than 44,000 of who used Tylenol or acetaminophen products during pregnancy.
According to their findings, maternal exposure to acetaminophen was linked with a 34% increased risk of asthma occurring in their offspring, and a 31% increased risk of wheezing.
The researchers noted past studies have indicated acetaminophen can affect both the mother and the fetus, and have linked its use to premature birth, problems with neurological development, low birth weight, ADHD, and other birth defects.
"Results of our study confirmed that maternal paracetamol use in pregnancy is associated with an enhanced risk of asthma and wheezing in their children," the researchers concluded. "We believe paracetamol should be used with caution by pregnant women, and at the lowest effective dose, and for the shortest duration."
March 2023 Tylenol Lawsuit Update
Given common questions of fact and law raised in hundreds of complaints brought over the past year, a federal MDL (multidistrict litigation) was established late last year, centralizing all lawsuits over autism spectrum disorder and ADHD caused by Tylenol, Equate and other versions of acetaminophen before U.S. District Judge Denise Cote in the Southern District of New York, for coordinated discovery and a series of early "bellwether" trials that will help gauge how juries are likely to respond to certain evidence and testimony about the risks associated with Tylenol use in pregnancy.
In January, Judge Cote issued a court order detailing how the federal court will coordinate Tylenol lawsuit discovery proceedings in various state courts nationwide, and early discovery will focus on evaluating the strength of the evidence linking Tylenol and autism or ADHD diagnoses, before the litigation proceeds into case-specific discovery to establish whether specific children's diagnoses were caused by acetaminophen.
Since Tylenol has been one of the most widely used medications by pregnant women in recent years, it is ultimately expected that tens of thousands of families are expected to joint the litigation, seeking financial compensation and Tylenol autism lawsuit payouts for their children.

Does Your Child Have a Tylenol Lawsuit?
Lawyers provide free consultations and claim evaluations for families of children diagnosed with autism caused by Tylenol use in pregnancy.
FIND OUT IF YOU QUALIFY
"*" indicates required fields