More UBS Arbitration Claims Over Lehman Notes Likely Following Bankruptcy
November 02, 2011
By: Staff Writers
Financial fraud lawyers are expecting an influx of arbitration claims against UBS Financial Services following an announcement that holders of Lehman Brothers principle protected notes (PPN) will only receive 21 cents for each dollar they invested out of the company's bankruptcy. 
Late last week, the committee representing unsecured investors in the Lehman Brothers bankruptcy proceedings announced a reorganization plan, which will result in investors holding the company's "guaranteed" notes realizing huge losses unless they take additional legal action, such as filing an arbitration claim against UBS with the Financial Industry Regulatory Authority (FINRA).
The committee is expected to vote on Friday over whether to accept the bankruptcy plan or not.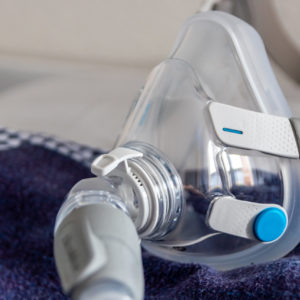 Did You Know?
Millions of Philips CPAP Machines Recalled
Philips DreamStation, CPAP and BiPAP machines sold in recent years may pose a risk of cancer, lung damage and other injuries.
Learn More
Lehman Brothers faces claims of more than $320 billion from creditors who say the company owes them money. However, the company is likely to pay out only $65 billion of that. Creditors representing about $160 billion of that debt have already agreed to the company's plans, which would lead what was once the fourth largest investment bank on Wall Street out of bankruptcy.
Lehman notes were a hybrid financial instrument, constructed from a combination of stocks, bonds, currencies, commodities and derivatives, which were promoted by UBS and other brokers as low-risk investments, even as Lehman Brothers faced substantial financial troubles.
Earlier this year, FINRA sanctioned UBS for misleading investors when selling them Lehman Brothers principal protected notes. FINRA ruled that UBS lead its investors to believe that the Lehman Brothers notes carried 100% principal protection. However, the notes were only protected to the extent Lehman Brothers was capable of paying.
Lehman Brothers filed for bankruptcy in September 2008, causing the notes to become virtually worthless. FINRA accused UBS of omissions and statements that failed to emphasize that the Lehman notes were unsecured obligations of Lehman Brothers. FINRA officials said some of UBS's mistakes came from trying to sell a product that was so complex even they did not understand it.
A UBS class action lawsuit over Lehman structured notes was filed in 2008 in the U.S. District Court for the Southern District of New York, on behalf of all investors who were sold the investment by the brokerage firm. The complaint alleges that UBS brokers made false and misleading statements about Lehman Brothers Principal Protection Notes that omitted material facts about the risk associated with investing.
Individual investors are also able to pursue damages against UBS through an arbitration claim with FINRA, which is a non-governmental regulatory body that handles resolution of disputes between investors and stockbrokers and other financial firms. It was created in July 2007, as a successor to the National Association of Securities Dealers, to arbitrate stock broker fraud claims that can include charges of breach of contract, breach of fiduciary duty, negligence, misrepresentation, unauthorized trading and other claims that investments were improperly handled.
A number of arbitration claims and lawsuits over Lehman Brothers structured notes have already been filed on behalf of investors who were sold the products by UBS and other brokerage firms.
"*" indicates required fields