UBS Puerto Rico Bond Fund Fraud Results in $33.5M Fine by FINRA, SEC
October 05, 2015
By: Irvin Jackson
As a result of problems with Puerto Rico bond funds sold by UBS in recent years, the U.S. Securities and Exchange Commission (SEC) and Financial Industry Regulatory Authority (FINRA) hit the brokerage firm with fines totaling $33.5 million last week.
In recent years, UBS sold Puerto Rico bond funds as safe and secure investments, often targeting elderly individuals and others who rely on municipal bond funds for retirement. However, following substantial drops in value of the bond funds as Puerto Rico fell into economic crisis, UBS has faced claims over the losses.
In a statement issued by the SEC on September 29, it was announced that UBS was fined $15 million in disgorgement and penalties, with interest.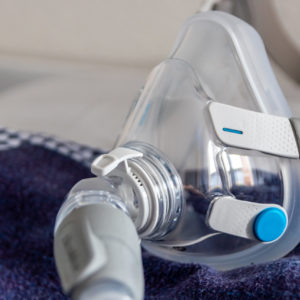 Did You Know?
Millions of Philips CPAP Machines Recalled
Philips DreamStation, CPAP and BiPAP machines sold in recent years may pose a risk of cancer, lung damage and other injuries.
Learn More
The SEC charges against UBS Financial Services Inc. of Puerto Rico included charges against a former branch officer, Ramiro L. Colon III, who agreed to pay a $25,000 fine and be suspended from taking a supervisory position for one year.
The SEC also charged Jose Ramirez, Jt., who was a former representative at the company's Guaynabo branch office, with profiting $2.8 million by having some customers buy Puerto Rico closed-end mutual funds via the proceeds from a line of credit after laundering the money through an outside bank. When the bonds dropped in value, those customers had to pay down a portion of the loans they used to buy the bonds to prevent having their investments liquidated, according to the SEC.
In a separate statement issued by FINRA, which is an independent agency established to oversee the securities industry, UBS was hit with an additional $18.5 million in fines, including $7.5 million for supervisory failures in handling transactions of the Puerto Rican closed-end fund shares, and $11 million in restitution that will be paid to 165 customers who suffered losses with UBS Puerto Rico bond funds.
UBS Puerto Rico Bond Fund Problems
Estimates suggest that UBS Puerto Rico municipal bond investors suffered losses of at least $1.66 billion during the first three quarters of 2013, and that was before they were downgraded to "junk" status in February 2014. The downgrade came after the island territory failed to address fiscal problems that include $70 billion in debt.
"UBS of Puerto Rico operated in a unique economy and ultimately failed to tailor its supervisory systems to its specific business needs," said Brad Bennett, FINRA's Executive Vice President of Enforcement. "Despite the fact the firm was very familiar with the unusual characteristics of its retail accounts, it did not supervise these transactions properly to prevent customers' heightened exposure to risk."
"Broker-dealers like UBS Puerto Rico must have effective procedures in place designed to detect misconduct by employees under their supervision," SEC's director of enforcement, Andrew Ceresney, said in the SEC press release. "UBSPR lacked reasonable systems for ensuring compliance with the firm's prohibition on loan recycling and to ensure that brokers adequately conveyed the risks involved in lines of credit."
In addition to enforcement actions brought by the SEC and FINRA, there have also been UBS class action lawsuits filed over the Puerto Rico bond funds, and hundreds of individual arbitration claims have been filed by investors through FINRA.
Richard

October 7, 2015 at 4:11 am

Political Corruption - Senator Chuck Schumer If I were to tell you that we had a seasoned Senator from New York that is sitting on the Judiciary Committee advocating huge financial relief for Puerto Rico while at the same time withholding knowledge of immense political corruption and financial fraud in Puerto Rico would you believe it. Can that happen in America? How many American Companies, ha[Show More]Political Corruption - Senator Chuck Schumer If I were to tell you that we had a seasoned Senator from New York that is sitting on the Judiciary Committee advocating huge financial relief for Puerto Rico while at the same time withholding knowledge of immense political corruption and financial fraud in Puerto Rico would you believe it. Can that happen in America? How many American Companies, hardworking American Citizens will this politician throw under the bus, how much American wealth will he give away to guarantee his re-election? Ask the Judiciary Committee to put him under oath and find out how he has violated committee rules and any trust the American people may have had in him. 9 Billion Dollar Bond Fraud, $1 Billion Theft of Public Money and an administration who is pressuring the DOJ to look the other way to protect the Hispanic and Puerto Rico votes while pushing through BK approval for the island. The democrats are throwing hardworking Americans under the bus to protect their reelection. Senator Schumer who needs the PR vote is leading the effort to bury this and send more money to PR. Evidence is overwhelming and DOJ is sitting on it. Okay here it is in a nutshell: Civil Complaint - PREPA Executives and Politicians stole $100,000,000 a year by overstating the cost of the oil purchases and getting kickbacks from the oil companies. This went on for over a decade and amounts to over 1 billion dollars. Because of this activity PREPA Executives killed any effort to up-grade their facilities and lower the cost of their electricity production. They needed to keep the oil billings high. PREPA then mislead their bond investors by claiming they were going to do these up-grades, critical if PREPA was going to reduce their high internal costs. The bond holders fell for it and purchased billions in municipal bonds from PREPA. Than PREPA killed the projects that would have reduced their cost and defaulted on the bonds claiming their costs were too high. It takes balls of steel for this.. To keep their claims in the bond prospectus creditable PREPA issued 75 contracts (15 billion dollars) to build renewables facilities. Commercial Solar Power (CSP partnering with GE) has one of those. CSP lost $13,000,000 working in good faith with PREPA to build these sites. PREPA engaged in repeated bad faith and contractual fraud to kill these projects and protect the oil money kick-back scheme. 30,000 jobs were lost and companies like CSP took huge losses. Alixpartners the internal consultant for PREPA's financial restructuring accepted 25 million dollars from PREPA in fees but failed to report the on-going SEC violations and criminal activity they were well aware of. Hagens Bermen (see their web site) did not report this on-going criminal activity even though they have abundant evidence, and American companies like CSP continued to take losses. It is a felony to not report known felonies and SEC violations. Hagens Bermer benefited greatly by not reporting these crimes and settling with the defendants confidentially. Hagens Berman also refused to help victims that were ruined by this scheme or cooperate fully with authority's. CSP simply reported what it knows about these "on-going" crimes and the SEC & FBI found our claims to be credible enough to open a multi-agency investigation. CSP continues to cooperate with authorities and continues to provide documents and evidence to support these complaints. The Puerto Rico Governor actually acknowledged some of this in a press conference. Dan Drummond, CSP's President is a former west point career military officer and NBC news/military correspondent. Dan is handling the much of the SEC and FBI reporting for Commercial Solar Power. Dan can provide you with documentation if you would like. You can reach Dan at 858-663-5065 or at his personal e-mail account at whatfun51@gmail.com
"*" indicates required fields