Ultraprocessed Foods Now Make Up Two-Thirds of U.S. Kids' Diet, Study Warns
August 16, 2021
By: Martha Garcia
The diets of American teens consists largely of ultra-processed foods, such as pizza, chips and sweets, according to the findings of a new study. 
Ultraprocessed foods have been linked to a number of detrimental health effects, and are increasingly becoming a major part of what is consumed by Americans, especially among families with lower and middle income levels.
In a study published last week in the Journal of the American Medical Association (JAMA), researchers found that 67% of the diet for American teens involves from ultra-processed foods, putting them at risk of obesity and other health problems.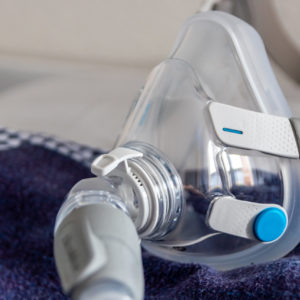 Did You Know?
Millions of Philips CPAP Machines Recalled
Philips DreamStation, CPAP and BiPAP machines sold in recent years may pose a risk of cancer, lung damage and other injuries.
Learn More
Researchers from Tufts University in Boston, and the University of Sao Paulo, in Brazil, conducted a cross-sectional study using nationally representative data from nearly 34,000 teens in the US ages 2 to 19 years old. They used 24-hour dietary recall data from a sample of US teens from 10 cycles of the National Health and Nutrition Examination Survey from 1999-2000 to 2017-2018.
The study classified ultra-processed foods as industrially produced and containing ingredients that will "rarely be included in culinary preparations" which are made from scratch. These include processed meat, cold breakfast cereal, soft drinks, refined sweetened foods, salty snacks, jellies, and foods containing additives, artificial flavorings and colors, and other chemical ingredients.
According to their findings, the percentage of ultra-processed foods consumed by U.S. youth increased from 61% in 1999 to 67% in 2018. More than two-thirds of the American teen's diet is from highly processed foods like hamburgers and ice cream.
The percentage of food consumed from unprocessed food or minimally processed food decreased from 29% in 1999 to 24% in 2018, the researchers determined.
Teens reportedly consumed more ready-to-eat and ready-to-heat mixed dishes, like pizza, hamburgers and sandwiches. In 1999, roughly 2% of the teen diet was from these types of foods. In 2018, these foods made up 11% of teen diets. Similarly, there was an increase in the consumption of sweet snacks and sweets from 11% in 1999 to 13% by 2018. However, the percentage of sugar-sweetened beverages, like soda, dropped from 11% in 1999 to 5% in 2018. Researchers conclude it is owing to efforts from health organizations to levy soda taxes and raise awareness of sugar in youth diets.
The consumption of processed fats and oils, condiments and sauces also decreased from 7% to 4% during that time.
Education levels or income of parents did not affect consumption levels of ultra-processed foods, suggesting the foods are common in many households with families from varying backgrounds, the researchers determined.
"From 1999 to 2018, the estimated proportion of energy intake from consumption of ultra-processed foods increased in the US among youths and comprised the majority of their total energy intake," the researchers wrote.
In the United States, the childhood obesity rate has steadily risen during the past two decades. A 2019 study, linked eating processed foods to an increased risk of death by more than 60%.
Other studies have linked consumption of ultra-processed foods to excessive calorie consumption and weight gain, largely contributing to the increase of health conditions and other ailments.
Research published in July indicated consumption of ultra-processed foods increases a person's risk of suffering irritable bowel syndrome by up to 82%. There was no increased risk of IBD for diets largely consisting of white and red meat, dairy, starch, fruit, and vegetables.
"*" indicates required fields