Ultraprocessed Foods May Speed Up Cognitive Decline: Study
August 09, 2022
By: Martha Garcia
Consuming a diet high in processed foods, such as packaged snacks and fast foods, may result in faster cognitive decline, according to the findings of a new study.
Many people eat a diet high in ultra-processed foods for convenience, including frozen meals, packaged soups, preserved meats, chips and more. However, new research raises concerns about the health consequences of these processed foods, indicating those who consumer more face cognitive decline much faster than those who avoid the fast foods.
Researchers from the University of São Paulo Medical School evaluated data on more than 10,000 Brazilians, and followed them for 10 years. They conducted cognitive testing at the beginning and end of the study and participants were asked about their diets. Cognitive tests included word recognition and verbal fluency.
According to the findings, eating processed foods contributed to cognitive decline among participants. Those who ate ultraprocessed foods for more than 20% of their daily diet had 28% faster decline in cognition and 25% faster decline in executive function than those who ate the least processed foods.
The data indicates ultraprocessed food contributed to an overall cognitive decline in areas of the brain involved in executive functioning, or the ability to process information and make decisions.
Ultraprocessed Foods Pose Greater Health Risk in U.S.
Ultraprocessed foods make up 25% to 30% of total calorie intake in Brazil. However, in the United States, processed foods make up nearly 60% of a most Americans' daily diet. In the UK, they make up 57%, and in Canada, 48%.
For someone who eats a 2,000 calorie per day diet, if 20% of their diet comes from processed foods, this would lead to eating 400 more calories every day. Processed foods tend to be high in sugar, salt and fat, which contributes to systemic inflammation. Research has shown this is a significant threat to healthy aging in the body and brain.
Since prepackaged processed foods are convenient, many people eat them instead of eating food high in plant fibers, which helps maintain a healthy gut microbiome. A healthy gut microbiome and good gut bacteria is important for brain health and reducing the risk of age-related brain diseases, like Alzheimer's disease.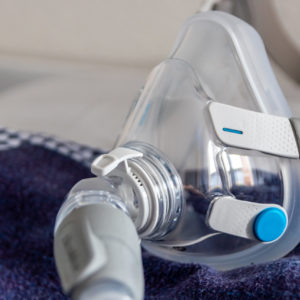 Did You Know?
Millions of Philips CPAP Machines Recalled
Philips DreamStation, CPAP and BiPAP machines sold in recent years may pose a risk of cancer, lung damage and other injuries.
Learn More
Ultraprocessed foods include any formulations of food substances that contain little or no whole foods and typically include flavorings and colorings, emulsifiers and other cosmetic additives. These include fast food, frozen pre-made meals, candy, soda, packaged soups, protein bars, meal replacement shakes and many other food products that many Americans include in their diet regularly.
Nutrition experts say proper nutrition is key in preserving and promoting brain health and reducing the risk of brain diseases. Researchers recommend more people try to cook more and prepare food from scratch to avoid eating too many processed foods. Eating a diet containing processed foods can also increase a person's risk of obesity, heart disease, diabetes, and cancer.
The study was presented at the 2022 Alzheimer's Association International Conference in San Diego. Research presented at a conference is considered preliminary until published in a peer reviewed journal.
"*" indicates required fields